Journal Entry:
Sun Jan 14, 2018, 7:18 PM
AGE: young adult
PRONOUNS: she/her
SUBSPECIES: common
FILLING: sea salt ice cream
TRAITS:
Trickster subspecies!
🐚Sea salt icecream filling, common.
🐚Gummy shark tail, uncommon.
PERSONALITY:
kairi is a total beach babe! she lives by the water and loves to surf and swim. she loves sea creatures and will go on and on about ocean life. she's bubbly and happy and loves to make friends. she is dating fizzy.
BACKSTORY:
kairi grew up by the water, and loves the ocean more than anything. she learned to surf by watching humans, and has been doing it ever since she was a kid.
RELATIONSHIPS:
FIZZY
owned by
Mistybog
GIRLFRIENDS!! (ill add more later)
COMPANIONS: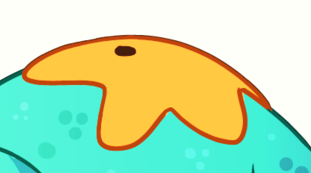 sora the starfish