Mynchkins are soft, chubby, dragon-like creatures that live in tropical areas such as rain forests. They have short, soft fur, similar to the look and feel of minky fabric. they live on the ground mainly, however they have been known to hop up trees, but their weight and overall clumsy nature has proven them to be far from graceful climbers. They have short, colorful manes, which they puff up if they feel threatened, and show off for mating displays. Mynchkins have long, fat, gecko like tails that are used to store excess fat. If they lose them, they do grow back, however it takes a very long time (up to a year) and sometimes doesn't grow back correctly. Mynchkins are omnivorous, eating mainly fruit, but will eat meat and insects from time to time.
Mynchkins are oviparous, and lay eggs. A mother Mynchkin can produce up to three eggs.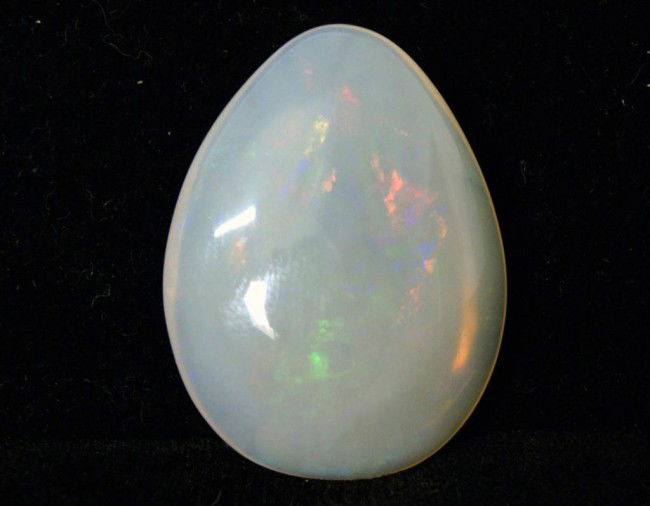 Mynchkin eggs are fairly large, as eggs go, and can be around the size of an ostrich egg, if not bigger. They are a smooth, opalescent white.
When a Mynchkin hatches, it's fur is pure white. At six months old, a young mynchkin will begin to change. This phenomenon is called "chameleoning". A young mynchkin will find certain things in it's environment that it likes, and change it's appearance to match it. It is common for young Mynchkins to change their colors very many times before it turns 1, when most eventually Mynchkins settle on one thing that it deems most worthy of mimicking.
There are 3 sizes of Mynchkins: Toy, regular, and decker.
Toy Mynchkins are a little bigger than chihuahuas, ranging at 10-13 pounds. They hardly have any wings at all, aside from little tufts of feathers on their back, which are purely for show.
Regular Mynchkins are about the size of corgis, and range at about 22-30 pounds. They have small, almost useless wings, which is used for gliding from branch to branch. They can fly, but not for very long. The record for the longest regular Mynchkin flight is about 15 seconds.
Decker Mynchkins are around the size of australian shepherds, and range at 45-50 pounds. Their wings are fully developed, and they are fairly decent fliers.
There are 4 different breeds of Mynchkins. Captive born, or as they're affectionately called, Cuddle Mynchkins,
Mynchkins that were selectively bred to be able to handle colder climates, or Tundra Mynchkins,
wild born Mynchkins, and Mynchkins that are more suitable to live in the water, or Mer Mynchkins.
Cuddle Mynchkins tend to be a very popular favorite of many Mynchkin lovers. Captive born and hand fed, these little guys love human interaction and adore being handled and played with. They tend to be very loyal and friendly.
Because they grew up with a lot of man-made things around them, whatever they end up settling on tends to be something man-made. A lot of Mynchkin owners will buy a lot of a certain thing and put it around the house, in attempts to influence how their Mynchkin might look, but these attempts often prove fruitless, and the Mynchkin usually just settles on whatever it's heart desires.
Tundra Mynchkins are captive born and hand fed, and are a lot like Cuddles in temperament. However they have been bred for much thicker, warmer coats, making them more fit for life in colder places, and can be trained to pull sleds.
Wild Mynchkins are more of a challenge to raise and train. They were wild born, and only sold already settled. This is because when in the wild, young Mynchkins find things to mimic that they would not normally find if they were captive, and their colors and patterns often mimic things in their environment, they were born in for camouflage, and often mimic colors, plants, and animals. This usually results in very beautiful patterns and vivid colors that usually is not possible with a Cuddle. People often buy them for this reason. However it is recommended that only more experienced owners go after Wild Mynchkins, as they are much less trusting of humans, especially at first, and harder to train. They are much more independent, and often act similarly to cats. Their horns are highly sought after, and sold by poachers for high prices in black markets. It is commonly thought that hanging Mynchkin horns above your bed is good luck.
Mer Mynchkins are like Wild Mynchkins, in that they are wild born, and only sold settled. They are very agile swimmers, possessing webbed feet and rudder like tails. Mers can hold their breath for up to 5 minutes, and can dive to a depth of 60 feet, and can reach a speed of 7 miles per hour when swimming. They have dense, thick fur, used for insulation. Unlike their mainly fruit-eating cousins, Mer Mynchkins have been known to mainly eat fish and water plants. They can live in any body of water, such as lakes, oceans, and rivers.
Mynchkins are very sought out as pets because they are naturally cuddly and soft, but also because the genes that make them "chameleon" when they're young doesn't just affect their appearance. It also affects the way they smell, and on owners with anxiety and other mental disorders, it can be very calming, much like aromatherapy. No one knows what some certain combinations mean, however. There are obvious ones, of course, for example; a Mynchkin that has chameleoned to a certain flower will smell like that flower. However a Mynchkin that chameleons to something that doesn't have a distinct or pleasant smell will go for something that it associates with it. For example; a Mynchkin who chameleoned to a tiger could smell of citrus, a Mynchkin that chameleons to plushies could smell like oatmeal cookies. Flower scents are seen as more sophisticated, and very sought after, especially in shows.
Mynchkin shows have become very popular. Mynchkins compete for best in show, and are judged by desirable traits, such as wingspan, expression of color, horn size, scent, and tail thickness.
Mynchkins love to chirp and sing, and have voices similar to ringneck parakeets. They are very intelligent, and with work and training, can be taught to speak, much like parrots.
TRAITS
must have:
Horns: A Mynchkin's horns can be any shape or size, but they MUST have at least one. They can have up to 3.

Wings: Size depends on they Mynchkin's size. See size chart and info for more information.
Fat tails: Mynchkins have long, fat, gecko like tails. They don't have to be straight, and can be cropped, curled, or injured.
Manes: Mynchkins are very unhappy and uncomfortable with shaved manes! Shaving a Mynchkin's mane is frowned upon and seen as abuse. Manes can be any style.
CANNOT have:
Anything that goes off from their regular anatomy: This includes things like hooves, cat-like mouths, dog-like noses, extra eyes, extra limbs, etc.
Non feathered wings: Only feathers!
Thin tails: If a Mynchkin had a thin tail, it would be dead, or close to it.