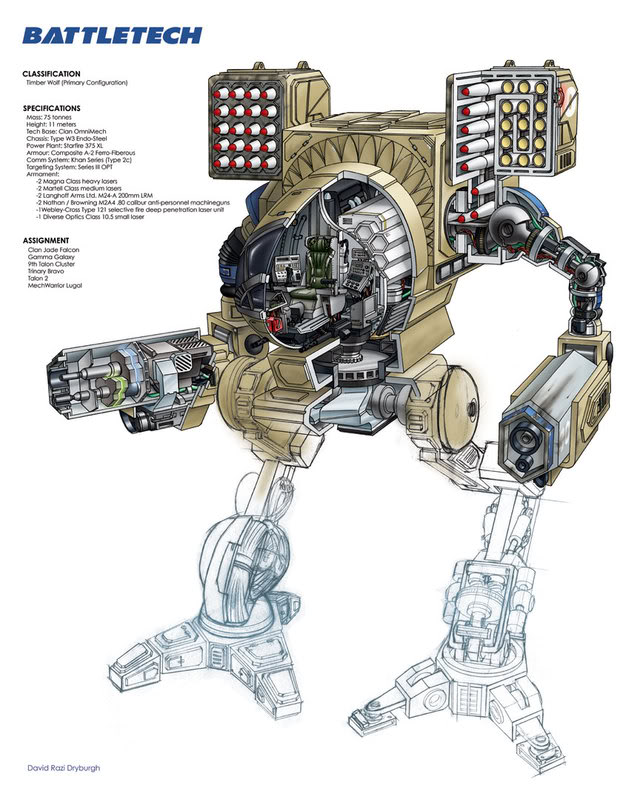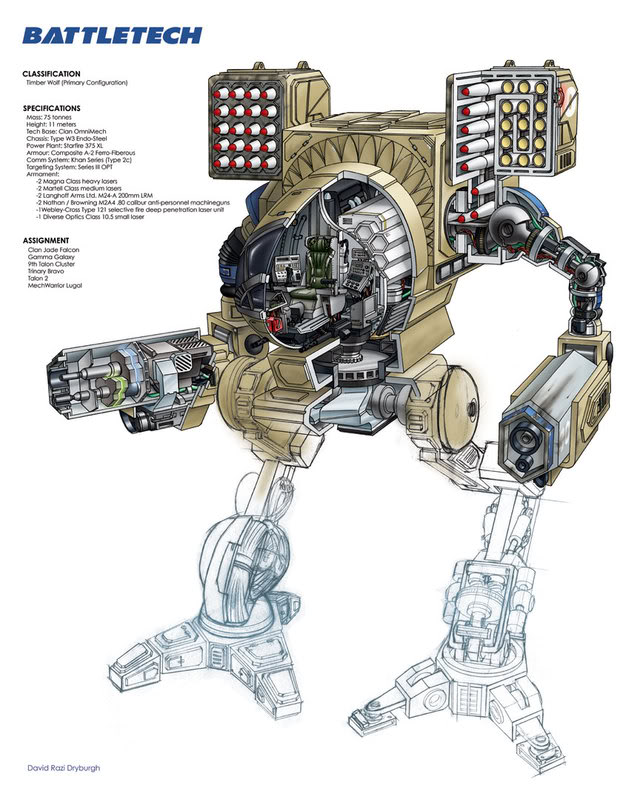 Watch
The Schedule of the Mech' Mad Cat/Timber Wolf, the first seen and mostly used on the Inner Sphere

Eh, i would have given it 2 er ppcs, 4 small lasers, 2 machine guns 1200 rounds each, and 2 lrm 15's 480 missiles each, but everyone's opinion is different
Reply

I really like the Timber Wolf over the Mad Cat, but the Battletech Universe is Awesome.
Reply

Um, I believe they're the same Mech.
Reply

I know They look the Same, but the Mad Cat has 2 Particle Projectile Cannons, 2 Machine Guns and Javelin Missiles while the Timber Wolf has 2 Pulse Lasers, 2 Gauss Rifles, and Crossbow Missiles. What would You prefer Arkadaşım (My Friend)?
Reply

I don't care what it's called. I just call it badass.
Reply

Reply

Reply

such a bad ass mech X3 my fav of all the mechs heh...
Reply

Reply

awesome! look at all em ammo!

Reply

It cost 400,000 dollars to ride this Mad Cat for 12 seconds, LOL
Reply

LOVE THE MADCAT!!!!!!! Oh my goodness it is the only one I ever play!!!
Reply