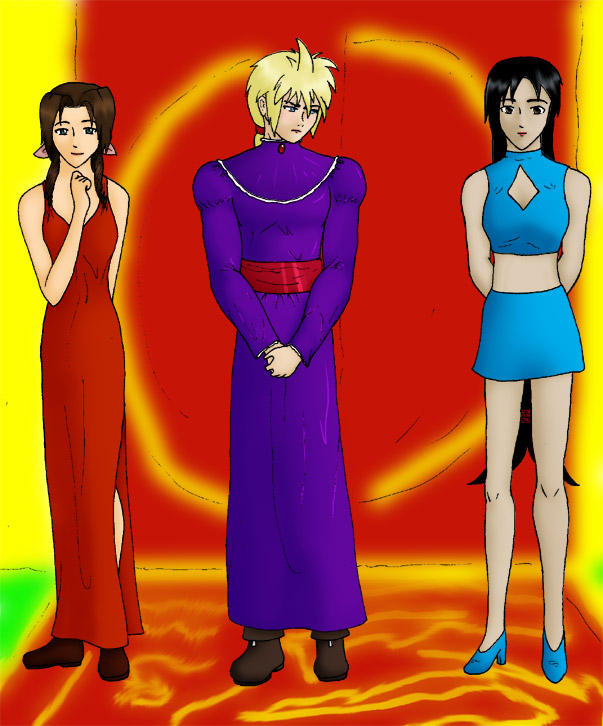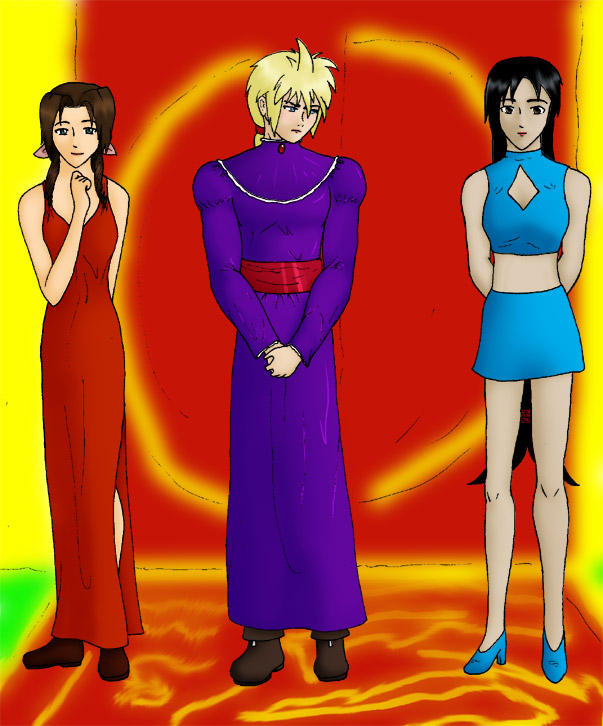 Watch
Okay, there's a lot of fanart of Cloud's little crossdressing episode. I did one because I've been trying to figure out how on earth he was so successful at passing as a girl.

Maybe it does work, but I'm still not seeing how everyone saw him as 'cute' and 'hot.'

Next step might be to try doing some major Photoshop work on an existing picture of Cloud.

Reply

Make the sleeves really loose, add in a pair of fake boobs, and give him a poofy skirt/hoop skirt, and voila! There you have it.

Poor Cloud, he always gets made fun of, hee hee.
Reply

Yeah. My sister pointed out that the sleeves had to be looser to make it convincing. I may redo the picture.

Poor Cloud. He'll never live that scene down.
Reply

Hell no. In my fic, "Cast Me Gently Into Morning," I actually make him make a reference to it. They go to Nibelheim and it's in the shop there. I'm devious.

And Cloud HATED me for writing it in. Then again, I couldn't keep myself from doing it- Squeenix practically ASKED for jokes to be made about it when they put the outfit in Dissidia, hee hee.
Reply

Oh man. You know it's bad when his own creators won't let him live it down.

I gotta draw some really manly Cloud fanart to make up for all the crossdressing. lol
Reply

XD oh that part was great! I'd wonder that myself how did he pass as a girl? Bishie? Lol
Reply

Well, if you just look at the face it might work. And he is rather slender. But where do you hide those muscles??

(Then there was the whole instant wardrobe change that seemed to indicate he was wearing his armor under the dress, and carrying the Buster sword. Good grief, where do I begin!?)
Reply