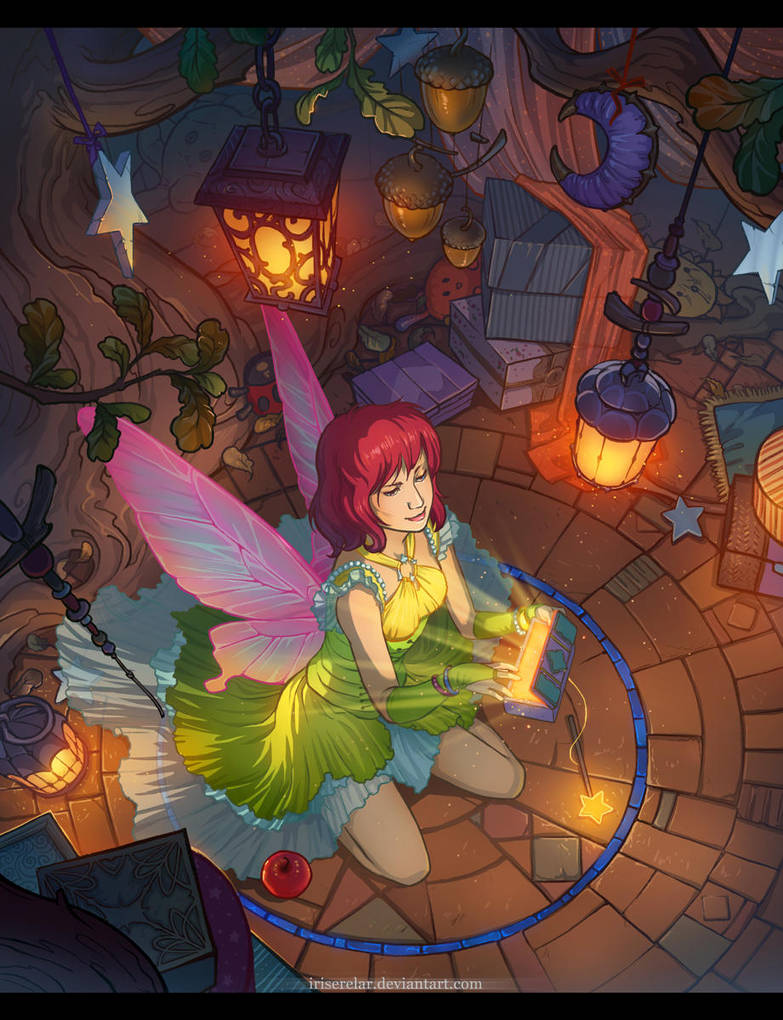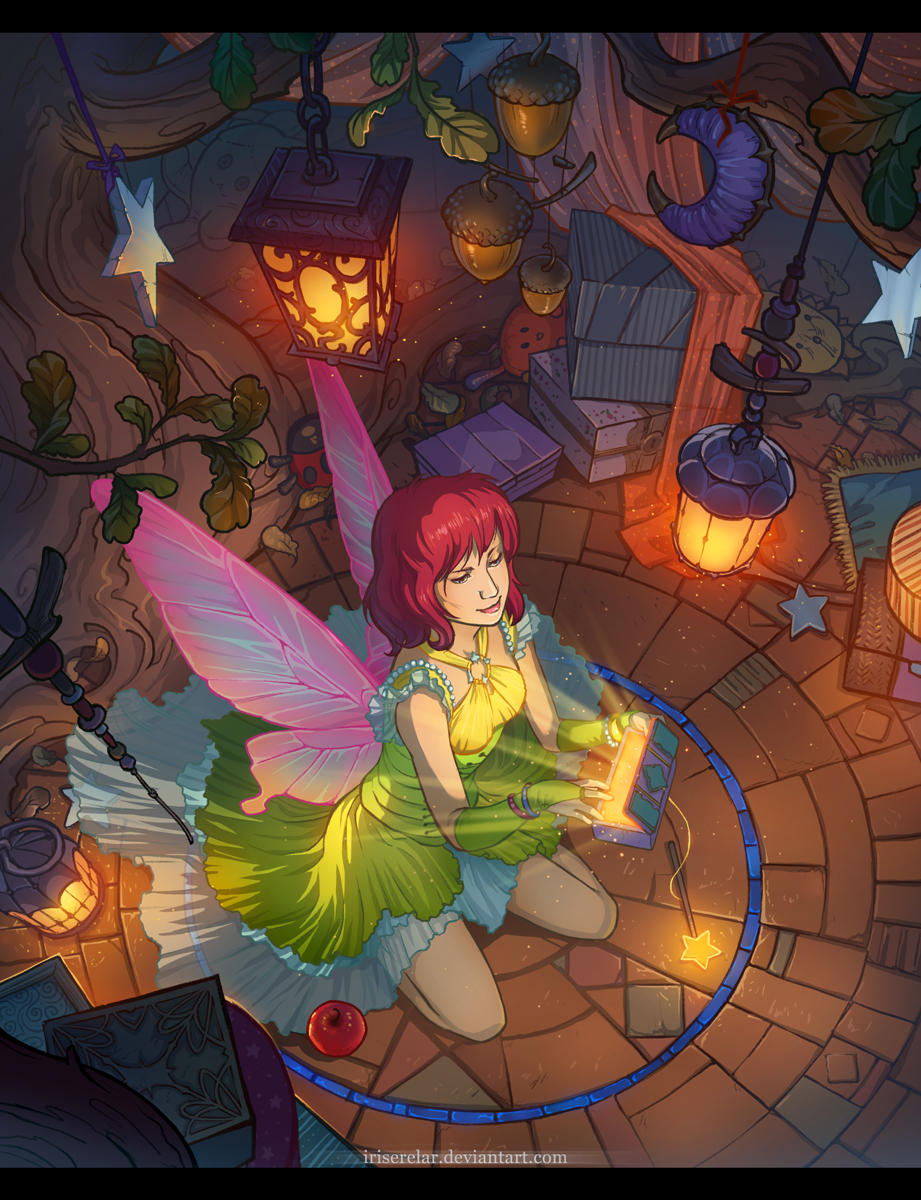 Watch
Character of
Soumin
's comic "Guardian Demon". Flower fairy Brissa and her secret place full of various magical stuff.

Reply

Какая красотища! *__*
Невероятно уютная, прямо домашняя атмосфера) Умиротворяющая и одновременно зачаровывающая обстановка с кучей милых пасхалочек

Ириска, рисунок шикарный, Бриссочка шикарна, ты шикарна вообще!))) *3*
Спасибище тебе ещё раз за такую сказочную красотищу! <3
Reply

Секрет сиреневых тонов и красных хайлайтов на фонариках. Я хотела в пасхалки вписать еще какую-то надпись на дереве, но не придумала что-то в тему, типа "Б+В".

Пжалста) Рада, что нравится)
Reply

I love it! It's so magical!
Reply

Interesting submission! Thank you for shared!

Wish you every success!
Reply