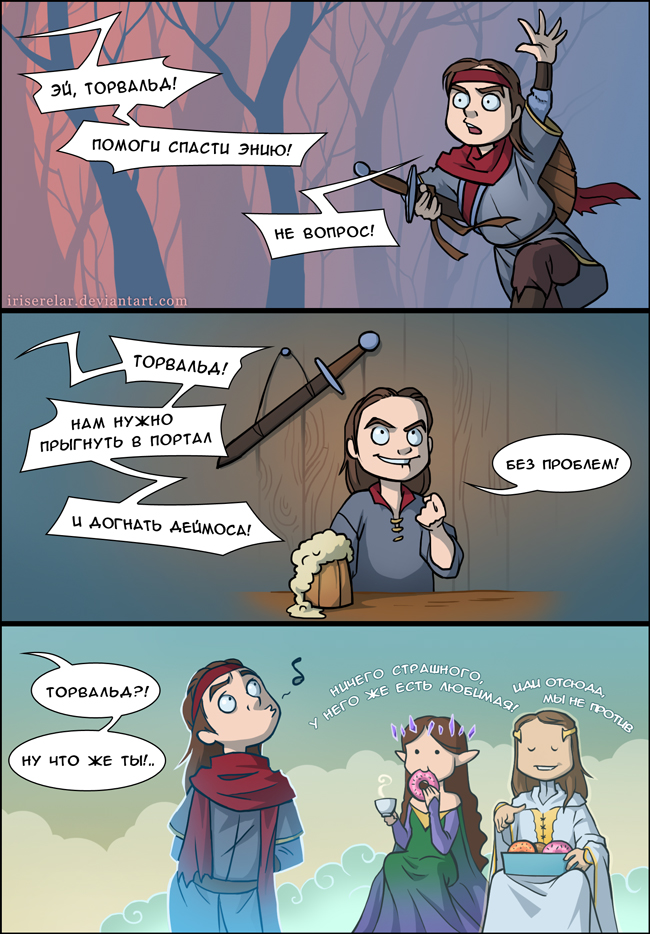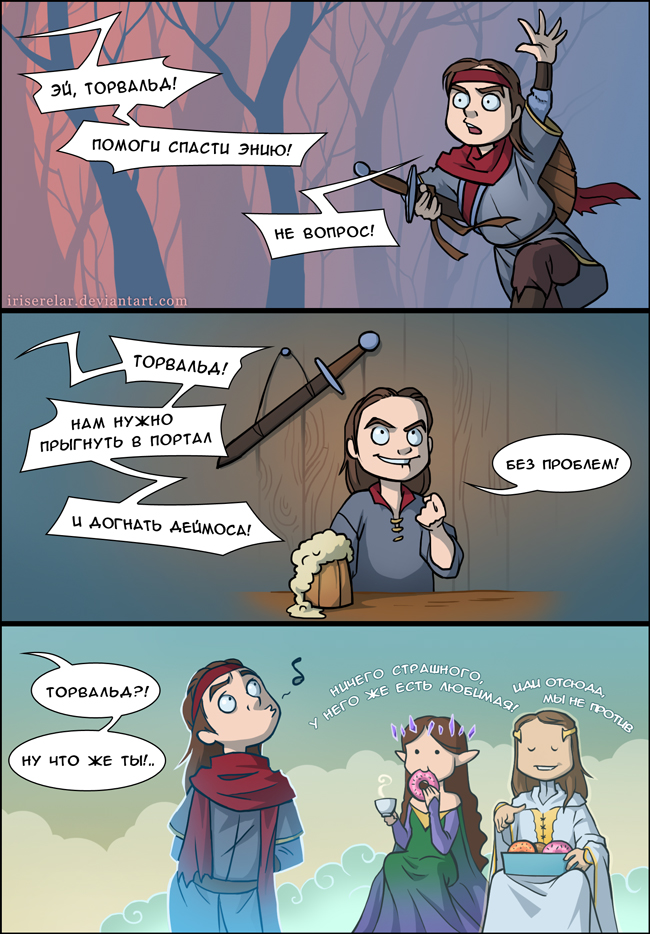 Watch
All characters are from the metal-opera "Elven Manuscript", belonging to the russian band Epidemia.
(1) - Hey, Torvald! Help out with saving Enya!
- No sweat!
(2) - Torvald! We have to make a dive into a portal to catch Deimos!
- No problem!
(3) - Torvald?.. Oh, come on!..
- Not to worry. He has a girlfriend!
- You can go now. We don't mind.