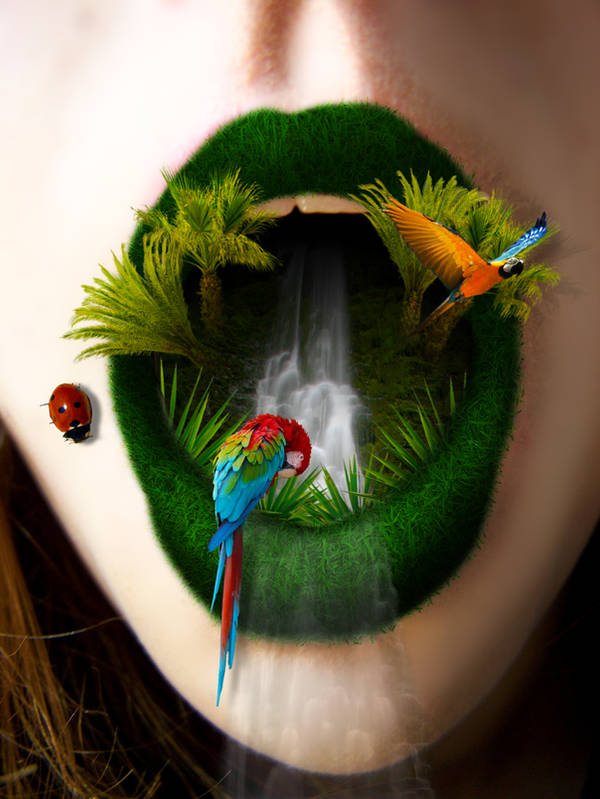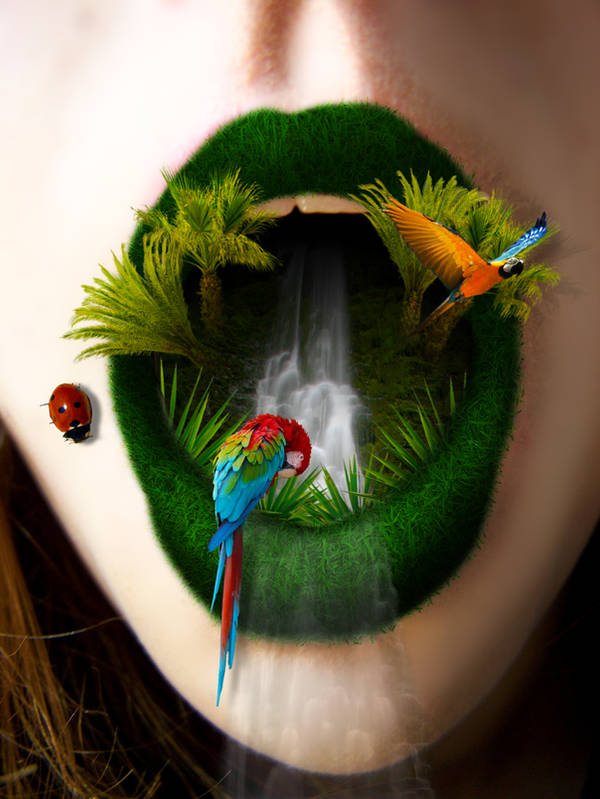 Watch
I guess this could be used as one of those posters you see in a dentist's office. it just needs the text "It's a Jungle In There". It's more kid friendly than showing nasty teeth or disgusting bugs crawling out. I was actually going for a more beautiful scene, which I guess it is, but it does have a disturbing and disgusting undertone.
[this is my most popular deviation to date, I don't know why?
usually I find a picture and see what I can do with it, but this time I had an Idea for a project before I found the pictures.
I hope to create better pictures than this (as I didn't actually spend too much time on this project)]
mouth
[link]
flying parrot
[link]
sitting parot
[link]