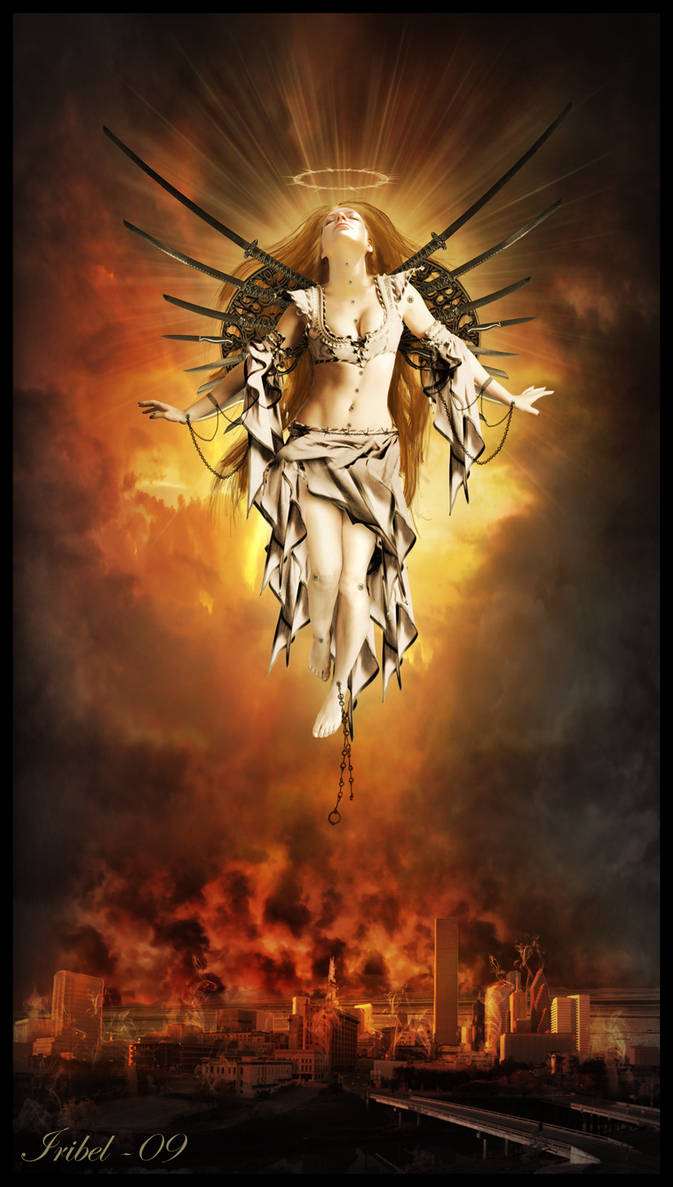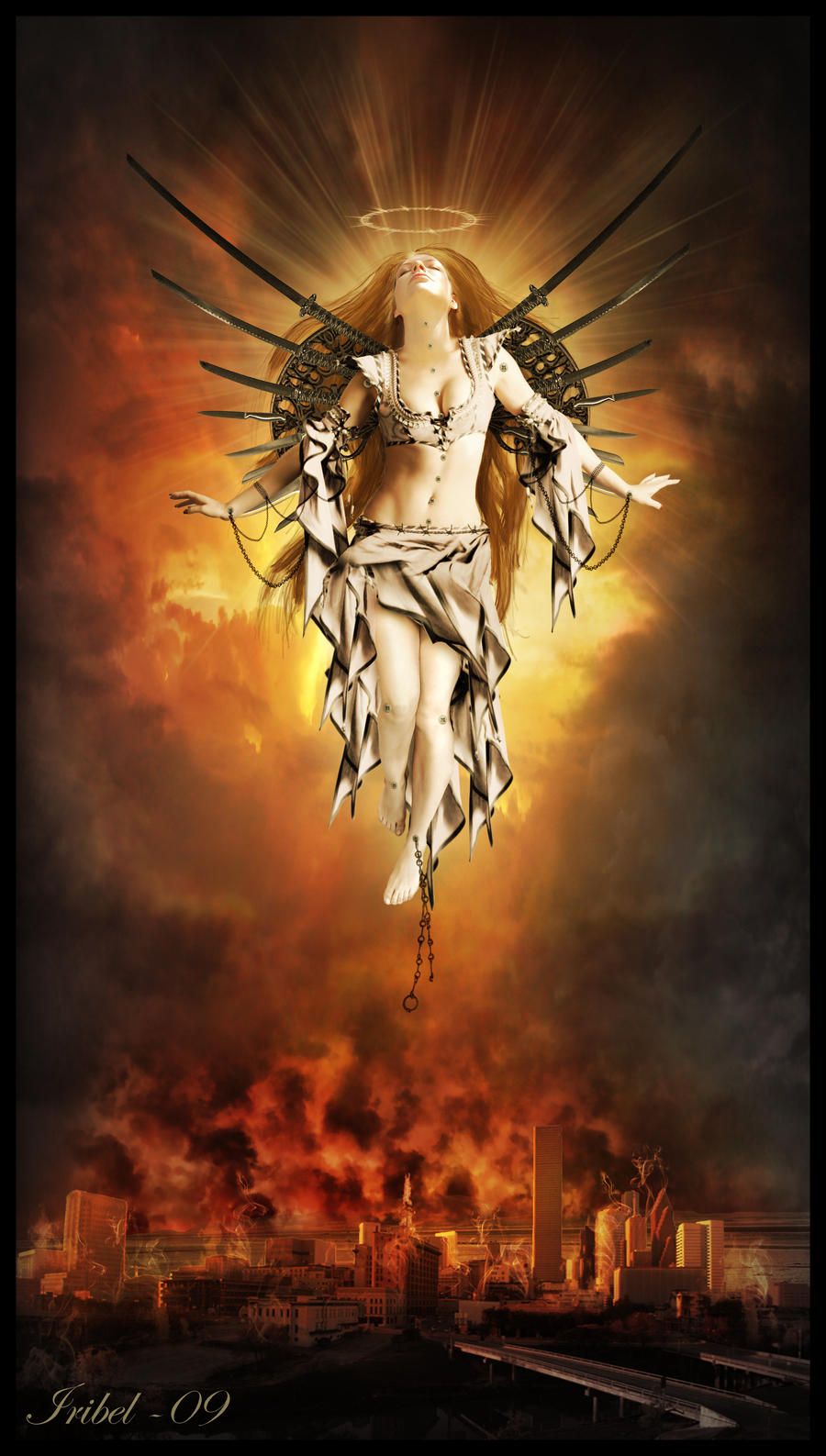 Watch
"Move slowly
Beyond the colors of my eyes
Move slowly
Into the corners of my mind
Rising like the Pegasus
Each and every one of us
Released
Islands in the sea of dreams
Always searching harmony
And peace

All we find
Reject our mind
Don't you wonder why

If the war by heavens gate released desire
In the line of fire someone must have known
That a human heart demands to be admired
Cause in the Center of the Universe
We are all alone"

Kamelot - Center Of The Universe

One of my favourite songs ever and actually the very first Kamelot's song I've heard. I fell in love with the band immediately when I listened
Center Of The Universe
so I've wanted to do a piece inspired by it for long now. I love the melody, the lyrics and the entire concept - the message is really great and I hope I managed to capture some of the song's atmosphere.
I also played a bit with the graphics tablet when I finally got some time. I sort of like the result, hope you find it succeed too...

See the close-up below.

Credits:

[link]

[link]

[link]

[link]

[link]

[link]

[link]

[link]

[link]

[link]

[link]
and
[link]
and
[link]

[link]

[link]

[link]
Thank you for the amazing resources!

© Iribel 2006-2009
All rights are reserved to *Iribel aka Linda Kindt.
Any material in my deviantART gallery may not be used without my written permission.
I like this one very much! Looks fantastic! I like the colors you chose and composition.
She looks great.I like the details you put and her clothes is amazing.
I really like how you put the background together,I guess that's my favorite part.
The city doesn't look like is actually burning-if that was what you wanted to make and some of her buttons(are they buttons?) on her body aren't placed right in my opinion-the one on her left knee(left on the pic) and bellybutton and boobs
There are some more things that aren't looking too good/right in my opinion-like the lightning on the model and her hair but I'll stop right here because I don't know how much critique can you take at once and I don't want you to get angry at me

You're free to criticize my next works as much as you want!
Oh ,I almost forgot! That wings made of knives are FANTASTIC! Great idea any very good put together!
The Artist thought this was FAIR
14 out of 14 deviants thought this was fair.
Hello Iribel!
When I saw this first in my message center, I was awed by the powerful colours and just had to see all the details. I love that you have used many different stocks, it may be difficult to blend them because they are taken with different cameras. I like that the woman is the main contrast point and this way the center of the viewer's attention - like says the title 'Center of the Universe' which, in my opinion, characterises this work very well.
The colours are well chosen, it looks very apocalyptic. I would only make the woman even more red and yellow to blend her better with the sky, because her light skin should reflect the sky's furious colours.
As much as I understand, the woman is made out of many stock images and there are some blending mistakes with the clothes (there should be shadows where the clothing meets the skin), I really like the sword wings which make her look like a goddess.
My favourite part is and will be the sky, it shows some great blending skill and looks very real.

The Artist thought this was FAIR
23 out of 23 deviants thought this was fair.