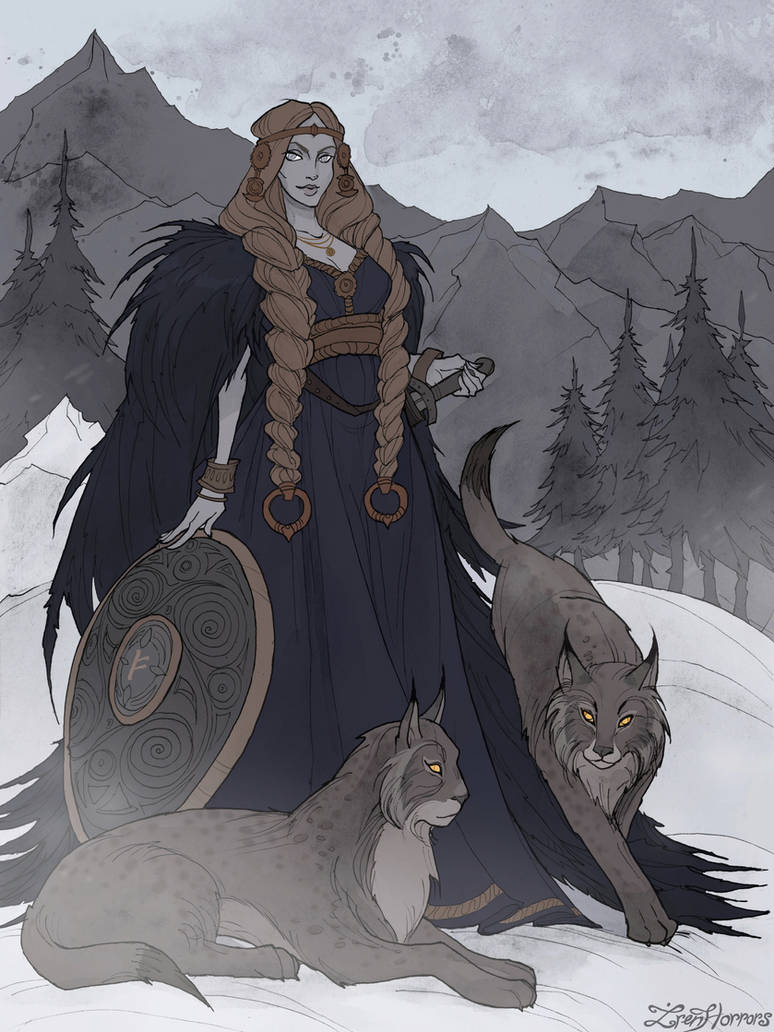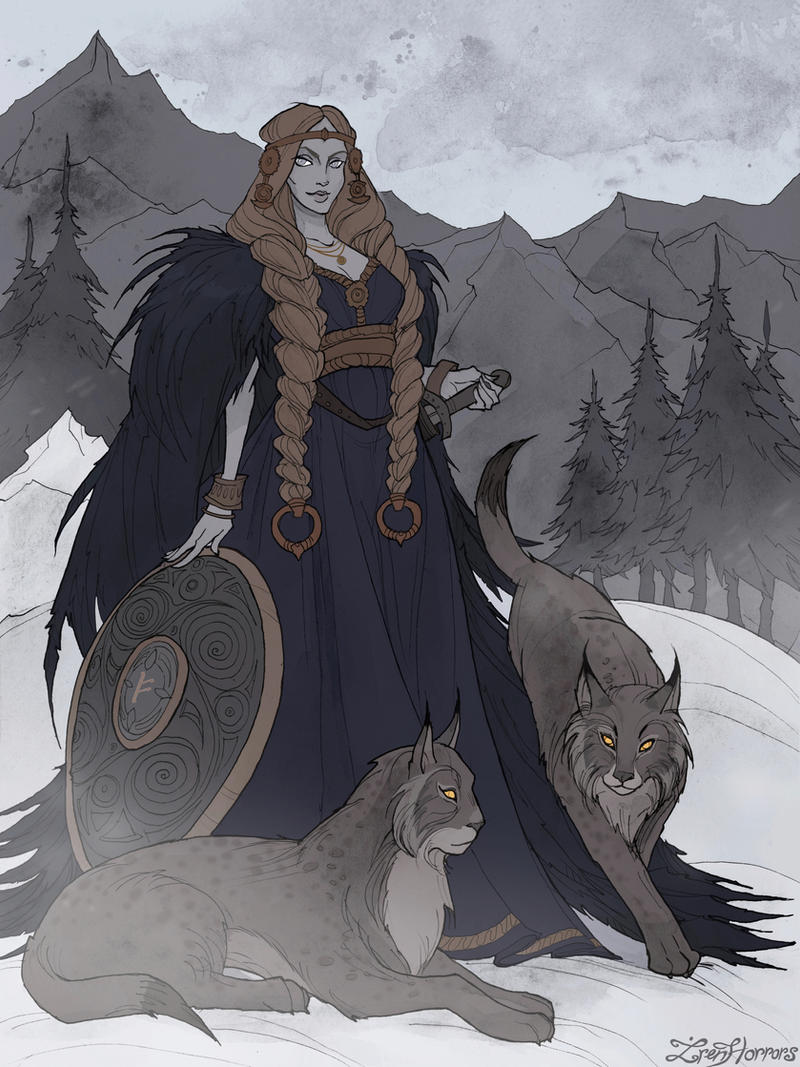 (Music: Wardruna - Eihwaz)
Freya (Vanadís) is one of the preeminent goddesses in Norse mythology. She is a member of the Vanir tribe of deities, but became an honorary member of the Aesir gods after the Aesir-Vanir War. Freya is famous for her fondness of love, fertility, beauty, and also war, and death.
Freya is incredibly beautiful and she has many admirers, not just among the Gods and Goddesses but also among the dwarves and giants. She loves jewelry and other fine materials and she has quite often used her beauty to get the jewelry she desires. a big passion for poems and loves to sit and listen to songs for many hours. Freya has an unusual gift when she cries her tears turns into amber or gold.
It was said that after a battle, Freya would lead a band of Valkyries to gather the fallen warriors. She would take her share of the dead to Folkvang, her hall in the home of the gods, while the other half went to Odin, god of wisdom and war. Freya might also have been the goddess on hand to greet women after death.
Freya's chariot was pulled not by horses but by two male cats (
lynxes
) Bygul and Trjegul.
Art prints with this piece available on society6


More from Norse mythology characters: