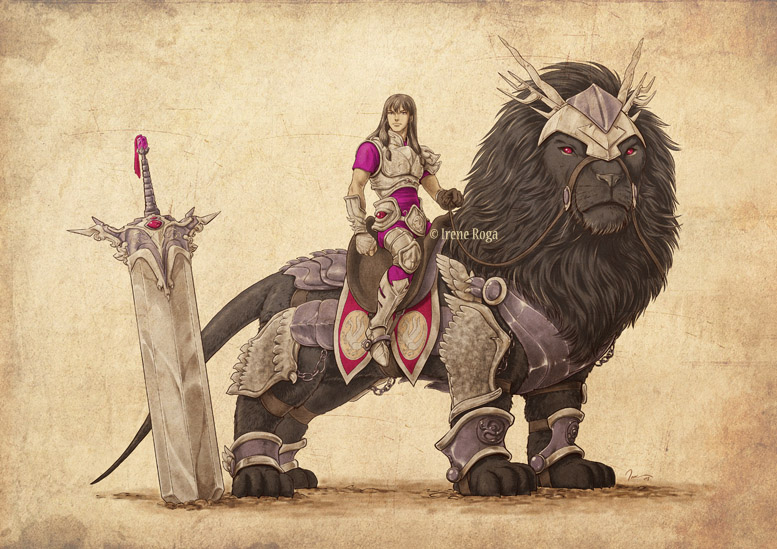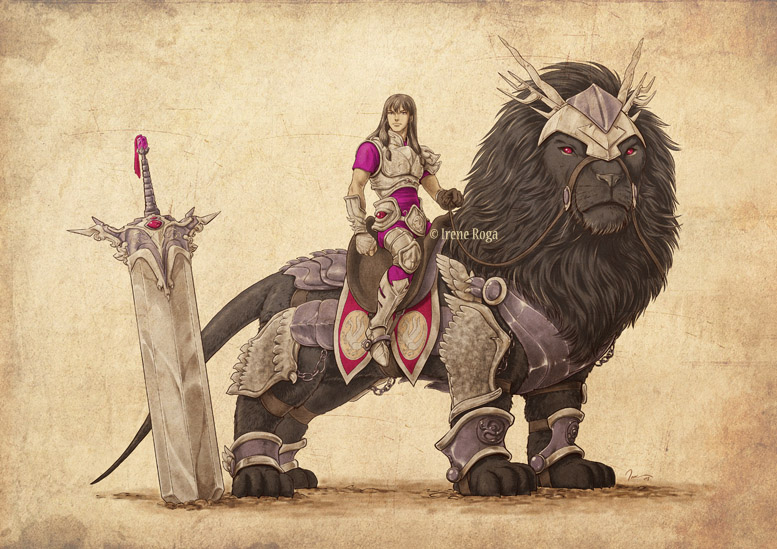 Watch
This is my last commissioned work. Over the original character of my client I re-designed the warrior's armor and created the lion with some dragon/wings details. He asked for a static old-look portrait and so I did it.
Did I ever sayed that I love lions? They're beautifully scary.
In Tumblr
<-
Done with IllustStudio. Finals in Photoshop.
___________
© Irene Roga
Ireneroga.com

Tumblr

Facebook

now this is hard core and sexy
Reply

RIDE IT TO BATTLE!

Question, How does he to blande his sword?
Reply

Reply

I love this work ! ! ! XD
Reply

Really impressive ! The lion looks so fierce ! Congrats too for all the designs !
Reply

Heh, has no idea why you'd have a sword in the picture.
I mean if I were that character riding that mount, I would get off of it & let it have fun with who ever'd try to attack >

Reply