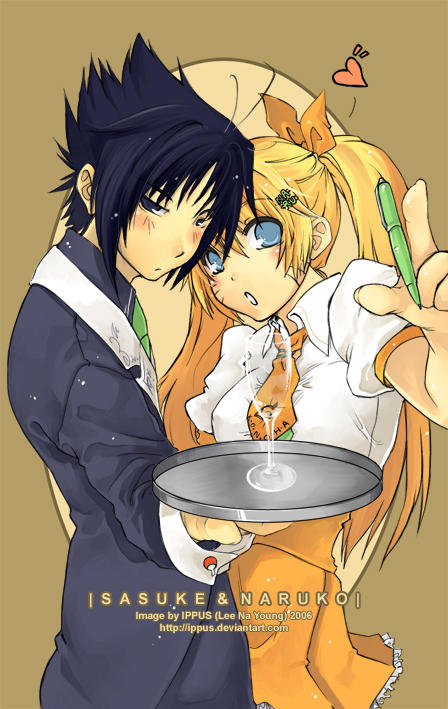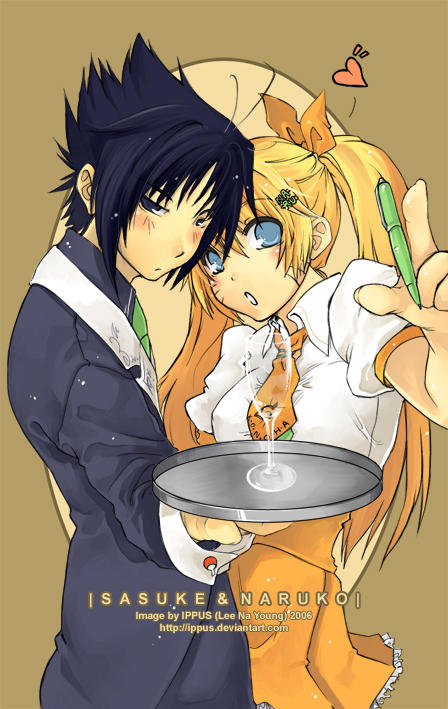 Watch
HAH
AHAHHAHAHAHA
Fear the ultimate wrong-yet-anime-bubbly-cuteness!!!!1one1!!!
This was actually the product of revision procrastination, but the actual colouring was finished today (yes, I feel awful, yes I shall hopefully never do this again)
Dot nose, big eyes and small mouth anime drawing are so easy to do =_= You ahve no idea how much of a break it is from the usual stuff.

Anyway, The waiter Sasuke and the Waiter...ess...Naru(ko) :'D
I've been meaning to draw him/her properly once but never got around to. There's a lot fo japanese doujinshi artists who draw ehr really really well T___T
Oh wells. May you all survive the temporary strangeness.

Sasuke and Naru(ko) are the strange creations of Masashi Kishimoto (sp?)
And indeed they come from the anime/manga NARUTO.