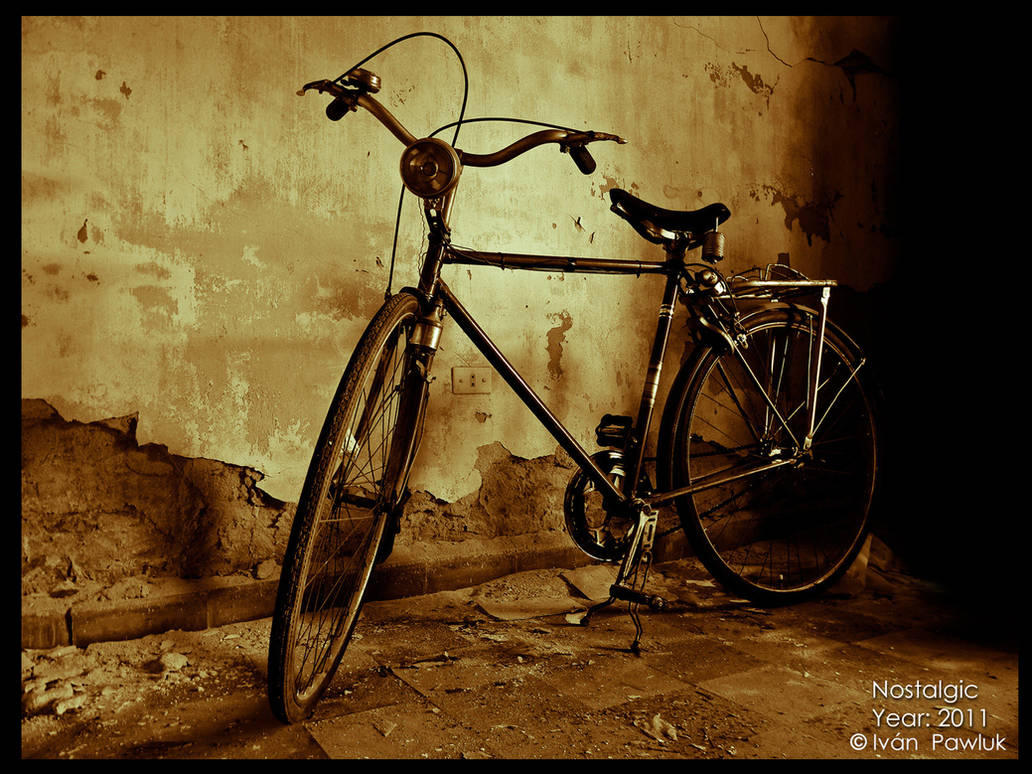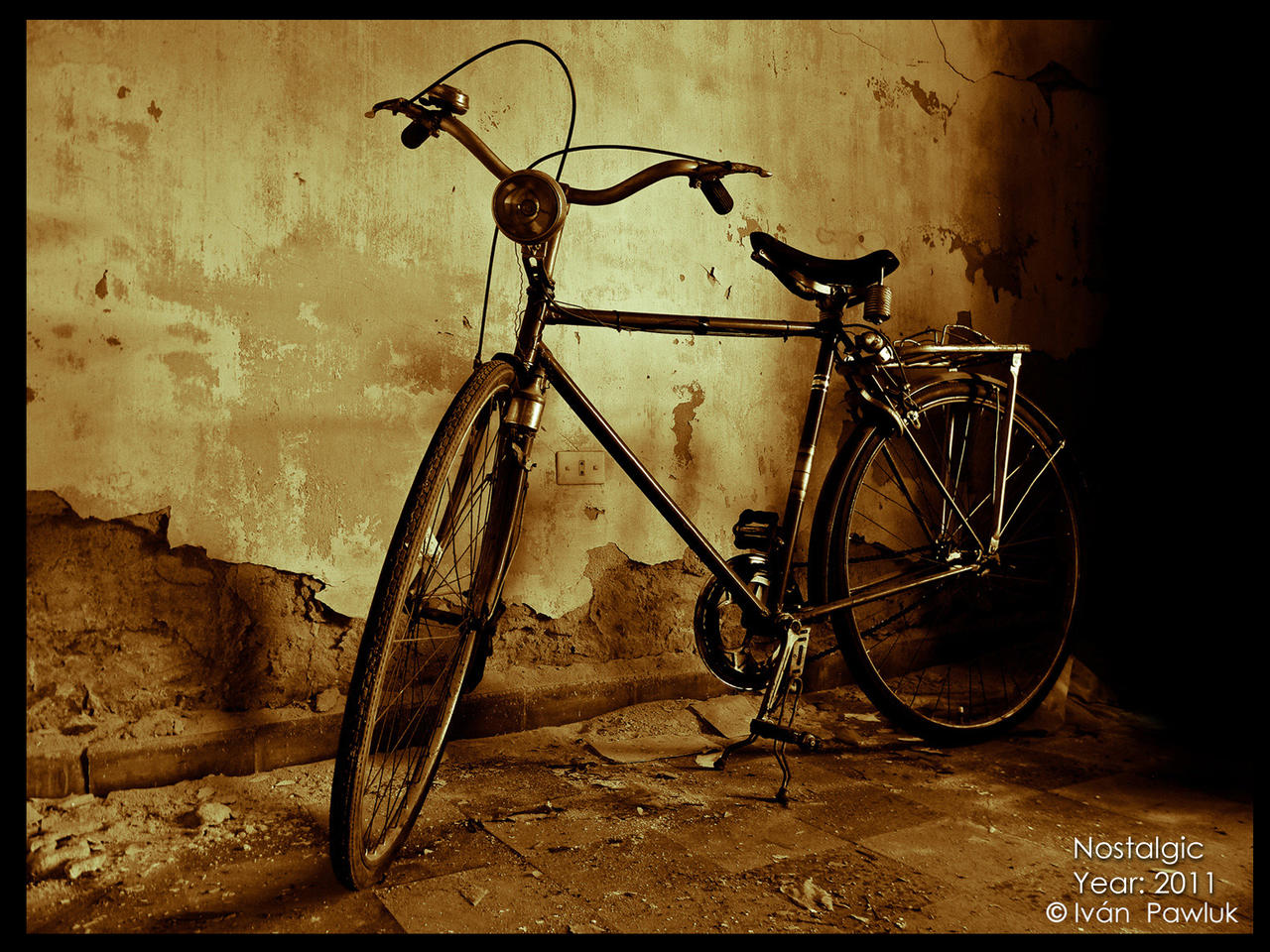 Nostalgic bike (HD)

Nostalgia
Nostálgico encuentro
Desperté entusiasmado cuando se abrió la puerta.
Pensaba en mi próxima aventura mientras entraba la luz.
Sin pedir permiso ilumina mis colores y mis cromados.
Un destello de luz me hace ver mi dura realidad.
Parecía ayer, cuando mis rayos cortaban el viento mientras paseábamos.
Ahora veo a mí alrededor y me deprimo, el tiempo pasó sin darme cuenta.
No recordaba este lúgubre lugar, la última vez que lo vi tenía la pintura fresca y unos muebles la adornaban.
Nuevamente se llevan la luz y mi ilusión de aventura.
Retorno a mi sueño oscuro.
Nostalgic meeting
I woke up excited when the door opened.
I thought about my next adventure as he entered the light.
Without asking permission illuminates my colors and my chrome.
A flash of light makes me see my harsh reality.
It seemed yesterday when my beams cut through the wind while walking.
Now I see around me and I get depressed, time passed without noticing.
Do not remember this gloomy place, the last time I saw it had fresh paint and furniture decorated it.
Again carry the light and my dream of adventure.
Return to my dark dream.
Surrealist artists Visual art - Argentina
Iván Pawluk Web ivanpawluk.com
FACEBOOK
Flickr
Twitter
wordpress
Visit mi Gallery Folders

PRINTS ( HD - HQ )

Visual art - Photoshop art

Surreal hands

Photagraphy

Darwing - Paintings

DESIGN

POP ART

GRUNGE TEXTURE

Resources

Commercial use