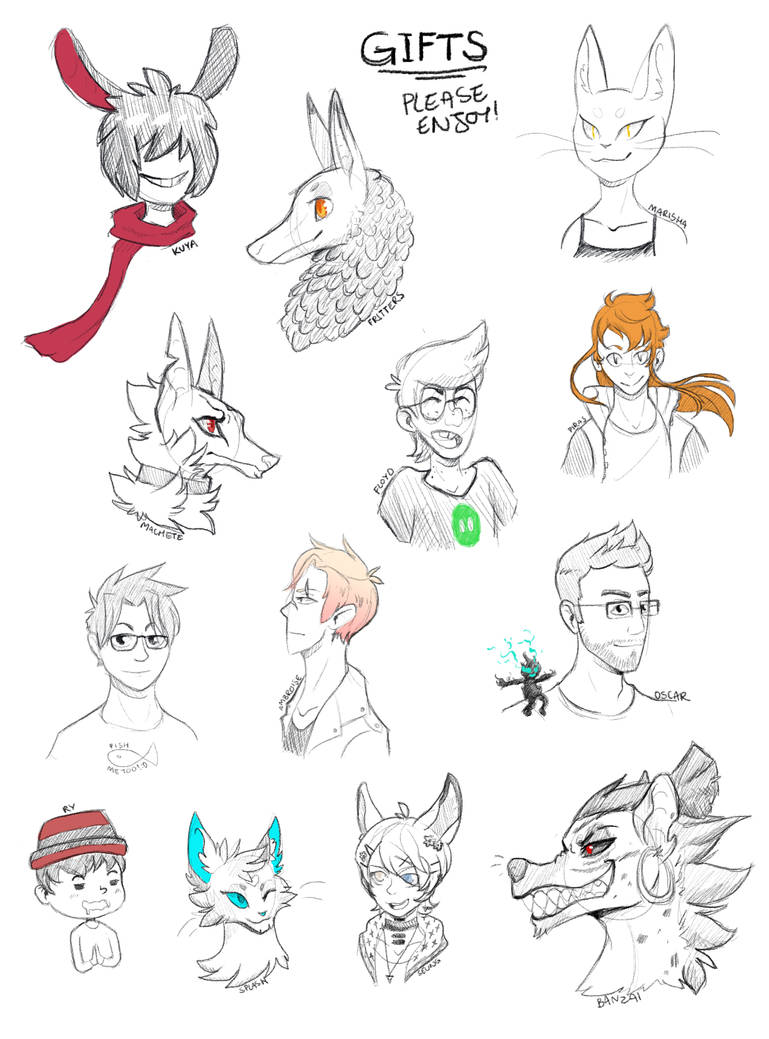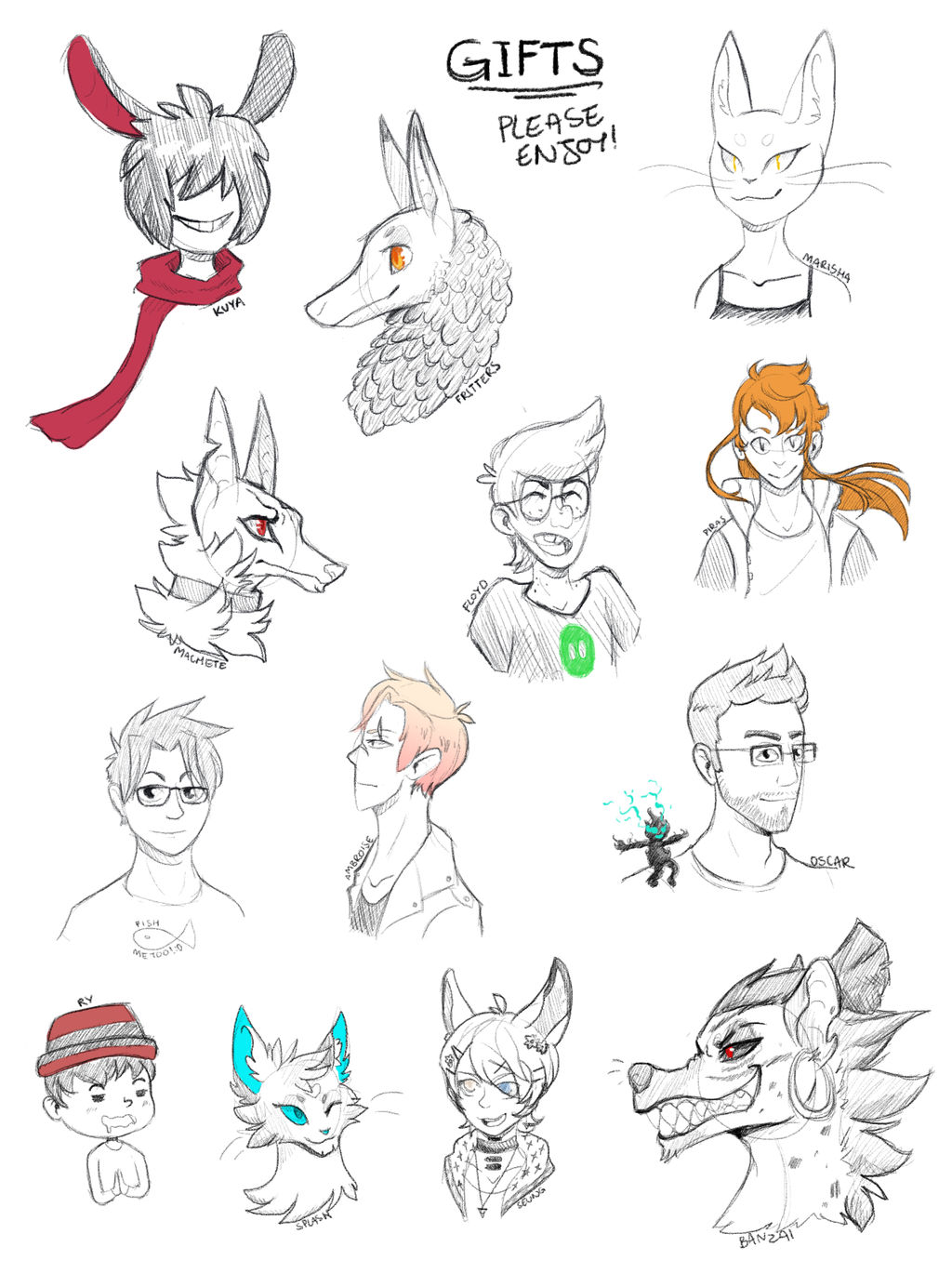 Watch
Its the season of christmas now, right? SO I thought I'd sketch some gifts for some of my favourite artists!
Please enjoy all of you, this is a small token of my appreciation for you and what you do! :'D
Kuya belongs to
banrabbit
Fritters belongs to
MrGremble
Marisha belongs to
Aw0
Machete belongs to
CanisAlbus
Floyd belongs to
DidTheSqd
Piras belongs to
Flipfloppery
Fish belongs to/is
FloatingMegane-san
-i relate so much i'm called fish too c:-
Ambroise belongs to
AngelKite
Oscar belongs to
Lepas
Banzai belongs to
MajinBanzai
Seung belongs to
RaeHei
Ry belongs to/is
Ry-Spirit
Splash belongs to
splashamantha
If you're not happy with this being up please let me know and I'll edit out your character! I don't want to offend!
Merry Christmas!

Aaaaah! A cutie Piras!! thank you very much!!I love his smile

<33
Merryy early christmas!
Reply

EEEE THANK YOuuUUUUU <333 These are all so nicce, heck, thank you for viewing me as worth being here, thank you
Reply

wow ; __; thank you so much ! I expected none this is such a pleasant surprise
Seung looks so lovely in your style !! I love it very much ! very early merry Christmas <3
Reply

OMG AAAAA
thank you so much for this!! you are so kind!! <3
Merry christmas!
Reply

AAA THANK YOU what a nice surprise to wake up to this morning! 8D LOOK AT FLOYD'S CUTE HAPPY NERD FACE
Reply

Aaaa wow!

she looks great! Thanks! -hug-
Reply

AAAAAA MY BOY-O THERE HE IS //// this is super sweet of you omg thank you ; v ; <3
Reply

you're very welcome! i started sketching on your stream and thought 'lets make a whole thing out of this'
Reply