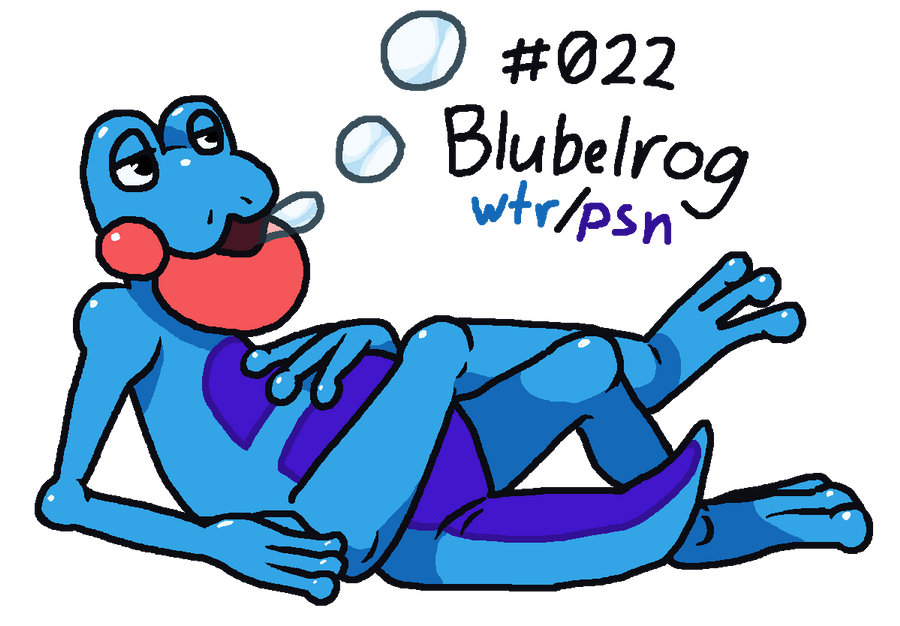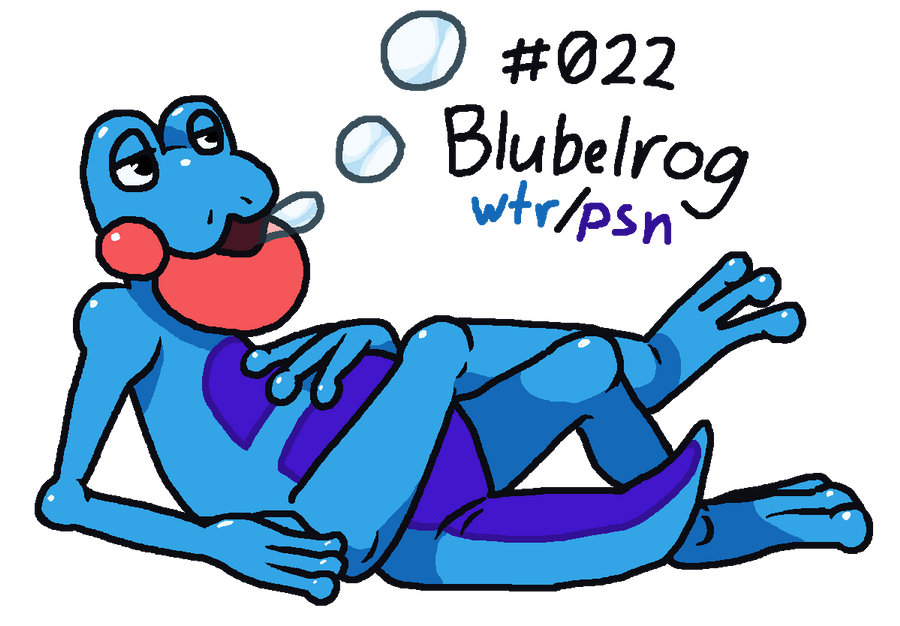 Watch
(copied from the pokemon-uranium tumblr)
Fakemon Feature: #022 BlubelrogType:
Water/Poison
Ability:
Clear Body
Fortog
-(lv.18)->
Folerog
-(lv. 38)->
Blubelrog
"Blubelrog are masters of calm water. A laid-back, communal Pokemon, they prefer to sit around and relax all day."
As the final evolved form of Fortog, a Pokemon you will encounter early on your journey, Blubelrog was an obvious choice for our first Fakemon Feature. Although it is present in demo 2.1, it is unlikely that anyone managed to get one because its evolution level used to be 44.
Blubelrog is a strong option for those that didnít receive Eletux as a starter. Those that raise Fortog might experience some frustration at first, since it doesnít learn an offensive water-type move until Bubblebeam at level 17. However, itís very much worth it, because Folerog and Blubelrog are highly useful Pokemon that learn a variety of powerful Water- and Poison-type attacks.
Blubelrog has incredibly good HP, Special Attack and Special Defense, although it lags a bit in Speed. If you raise one from a Fortog, you will likely be able to evolve it by the fifth Gym, where it will be indispensable.
Stay tuned for our next Fakemon Feature, and keep your eyes peeled for the Beta 3 release!
Blubelrog belongs to Pokemon Uranium.

|
[link]