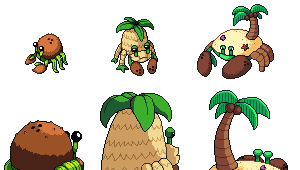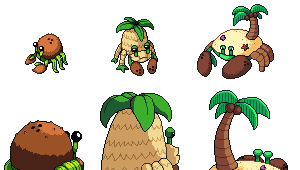 Watch
Cocaran
->
Cararalm
->
Cocancer
The Coconut Crab Pokemon
[grass/ground]
---
look at that, it's another three-stage grass-type line for pokemon uranium! those of you who played the demo will recognize these guys, or at least the first two, because they're in the beach area. they got a new shiny coat of paint, and cocancer got remade from scratch.
i like these guys, they remind me of mario enemies.
these fakemon are (c) me and #
Pokemon-Uranium
. you may not use them for any reason, so please don't ask.