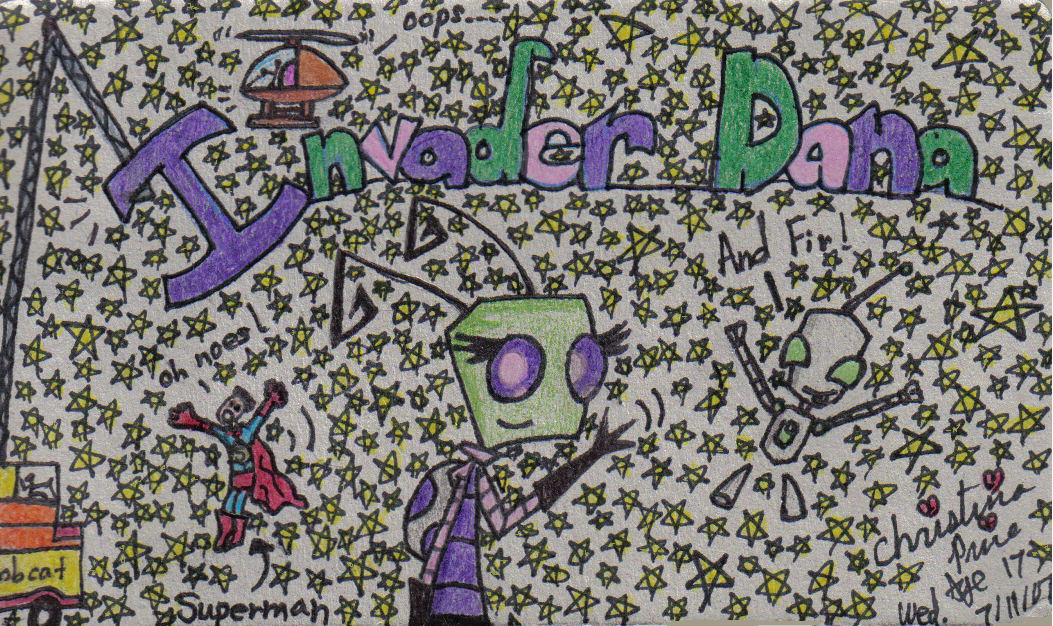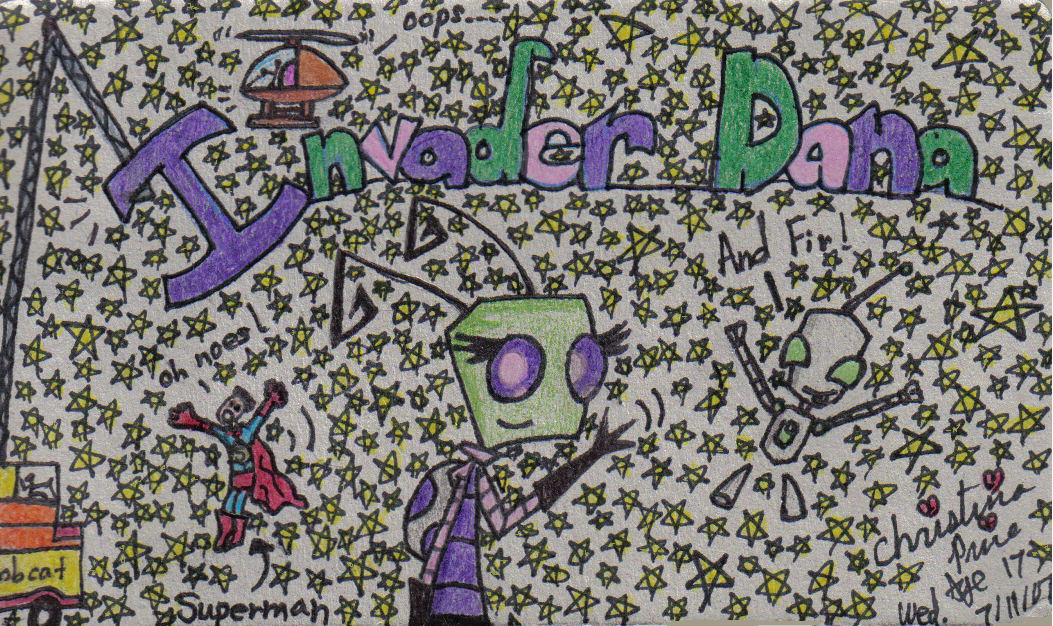 Watch
~*Fullview*~
Okay, I was adding some more color to the Zim and Dana pic when I randomly decided to clean my drawer. As I was looking through stuff, I found a piece of cardboard (something I like to collect sometimes...) and thought about throwing it away. But then I changed my mind and chose to doodle on it instead. It slowly grew into what it is now. At first I was annoyed with the 'I' because it wasn't in line with the other letters. So I had the idea of a helicopter bumping into it.
Helicopter pilot: Oops...
Then a crane came along to fix it. The stick-people thought they'd get a lot of help from Superman when he came.
Superman: *gasp* Oh noes!
Yeah, I don't think so.
And then there's Dana and her S.I.R unit, Fir...the characters this is supposed to be about. This is the first time I've submitted a Fir pic. It's also the first time I colored him. His name is meant to stand for Funny Irritating Retrieval unit.

P.S: In the end of drawing this, I thought it needed some stars...like 5 or 6. But then I went overboard...just a little though. Mwahahaha!

Invader Zim
© Jhonen Vasquez
Dana, Fir, helicopter dude, crane dude, and Superman rendition © Me

Reply

Wow she's cute. great job

Reply

XDD Ahahaha, wtf? I love your rendition of Superman.

And the stars are amazing!!


Reply

I really like how you did Dana and Fir. T`is cute. yeah, and you just went a smudge over 5 or 6.
Reply

Reply