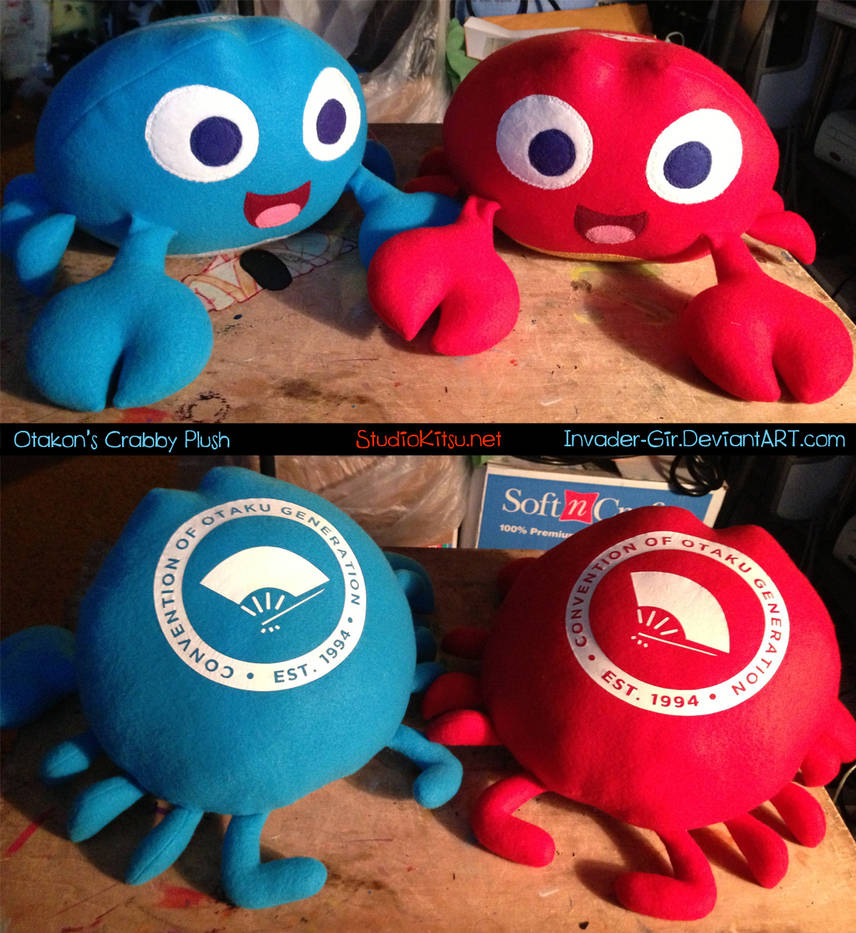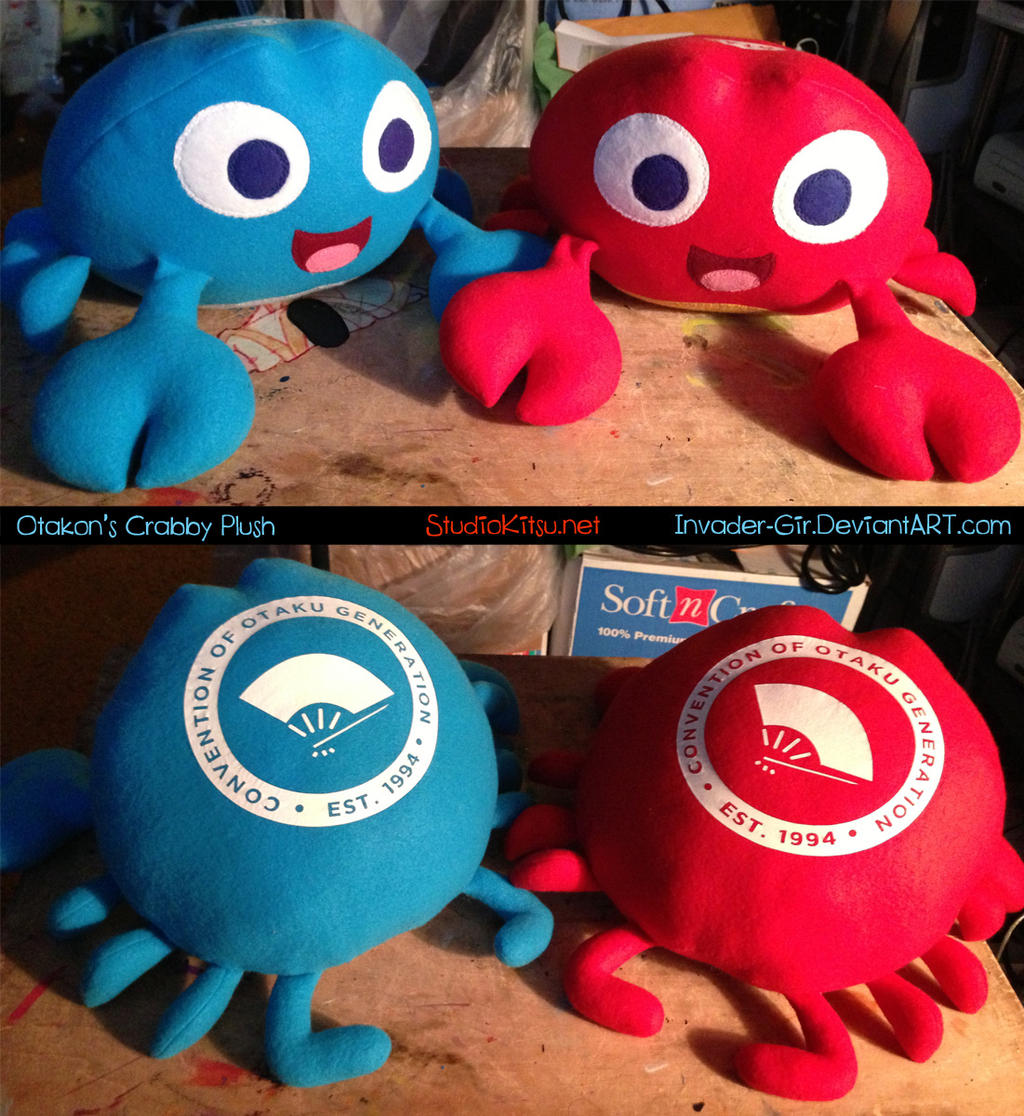 Watch
Special sneak peak at a new item that's going to be premiering at Otakon this week! These are the prototypes I made back in December of Crabby the mascot for Otakon. At first they wanted just the red but the blue had such a good reception they were both ordered.

I'm currently working furiously to get the final versions finished and ready to meet new friends this weekend. Please wish me luck and stop by the official Otakon merchandise table in the Dealer's Room to take one home.
those look amazing! now i'm not much of a sewing person myself, but i can hardly see the seams and it looks perfectly stuffed! The fabric looks perfect for plushes (though i'm sure you've made plushes before for these to looks so freakin awesome), the design is really well thought out and just as you said, the red and blue both look like good choices. i'm not even sure how you were able to put the otakon logo on there since i dont usually make this kind of stuff, but it looks perfect as well!

i may just have to buy one when i'm there. team red!
The Artist thought this was FAIR
2 out of 2 deviants thought this was fair.