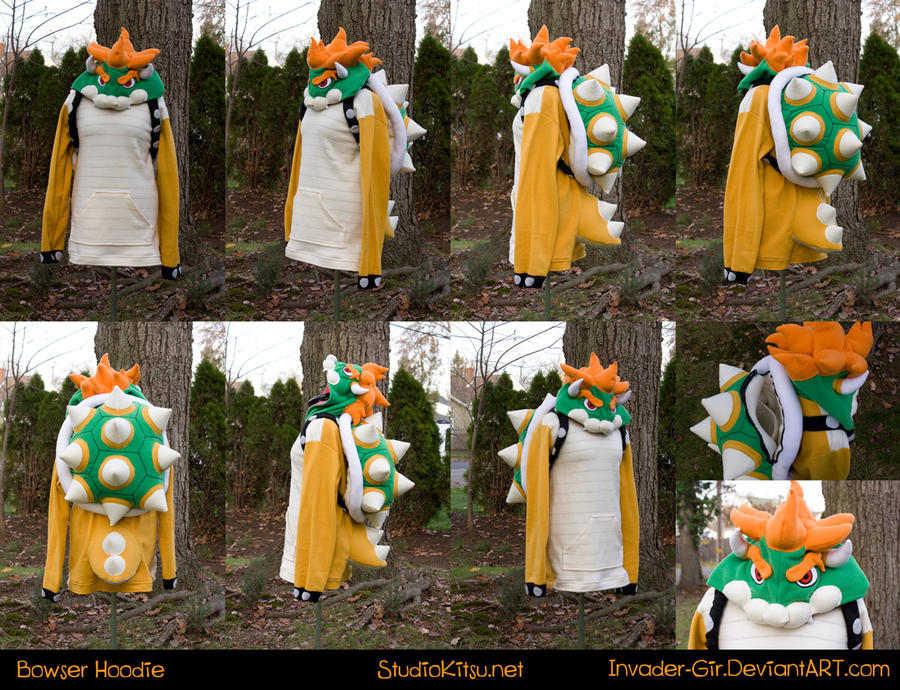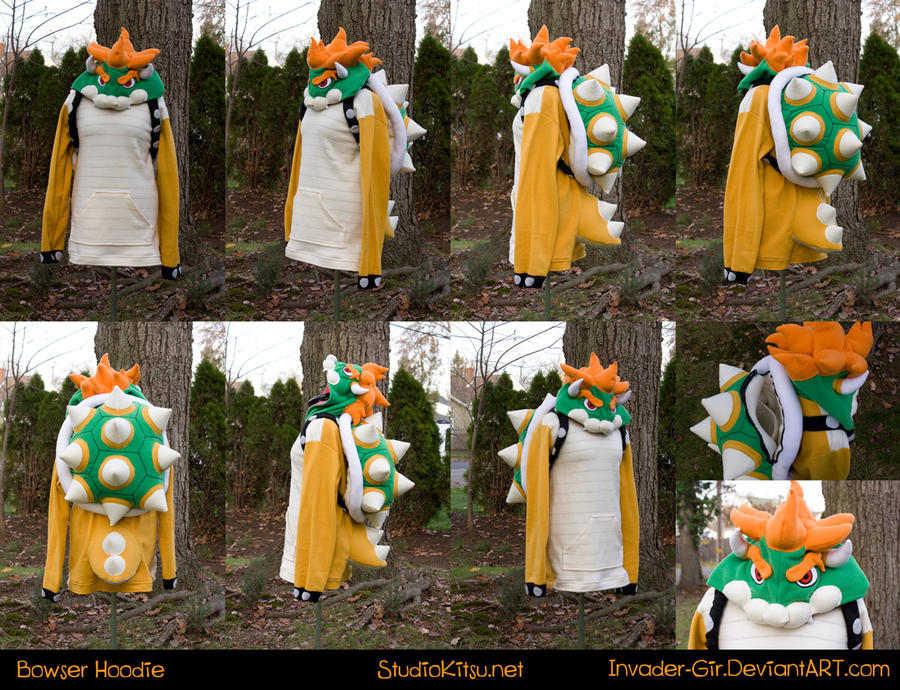 Watch
As said on my profile, here finally are images of

Bowser hoodie. The overall process has been a major lesson in how many projects I can take on at once.
That said this is one of the better versions I have done to date. The hood has a much larger amount of hand sewing than usual and all of the major seams have been serged to give it some extra durability. I also tried stuffing the hair instead of leaving it loose and floppy its definitely made a difference in the overall look of it.
At the moment I am currently closed for all character hoodie commissions. I will be posting on my journal when I am able to take more on.
This hoodie deserves a perfect grade as it is just overall phenomenal. I am the person who purchased this specific one and when I opened the box up, all I could do was stare in amazement. I want to comment on the sewing as it's very professional. The hoodie was packed nicely within the spikey shell itself and it all fit together nicely. Now, it's the finer details people won't see that really make this something special. There is a hidden pouch inside the backpack that was holding gloves for him which is something I never requested, but got as a nice surprise. The eyes are beautifully sewn and well put together. Each piece really fit nicely on me (with some extra room as I requested) and the material is extremely soft and warm. This is something that is not only aesthetically pleasing to the eye, but also functional/wearable. I could not have asked for a better hoodie nor could I ever find someone with this much talent. If you are a little surprised at her pricing, please keep in mind the amount of time, material and effort that goes into these hoodies. I am someone who appreciates the technique and efforts put into work and can say this is something worth seeing in person.

Thank you for this wonderful item and experience you've shared.
I wish you the best and know you will have nothing but more breakthroughs in your line of art.
The Artist thought this was FAIR
7 out of 7 deviants thought this was fair.