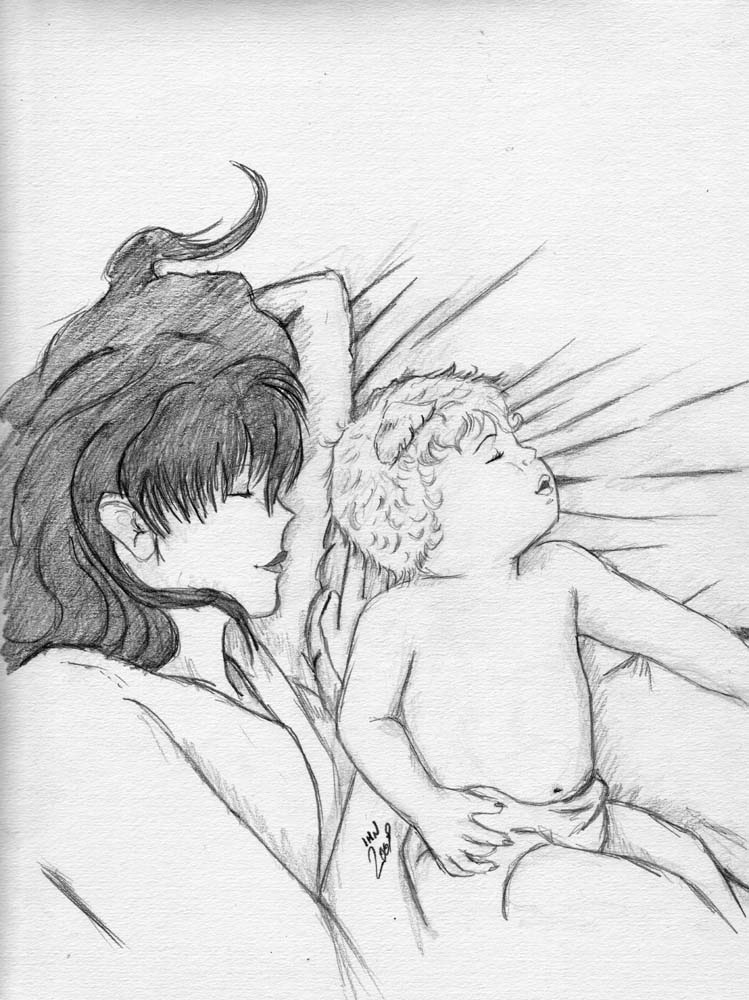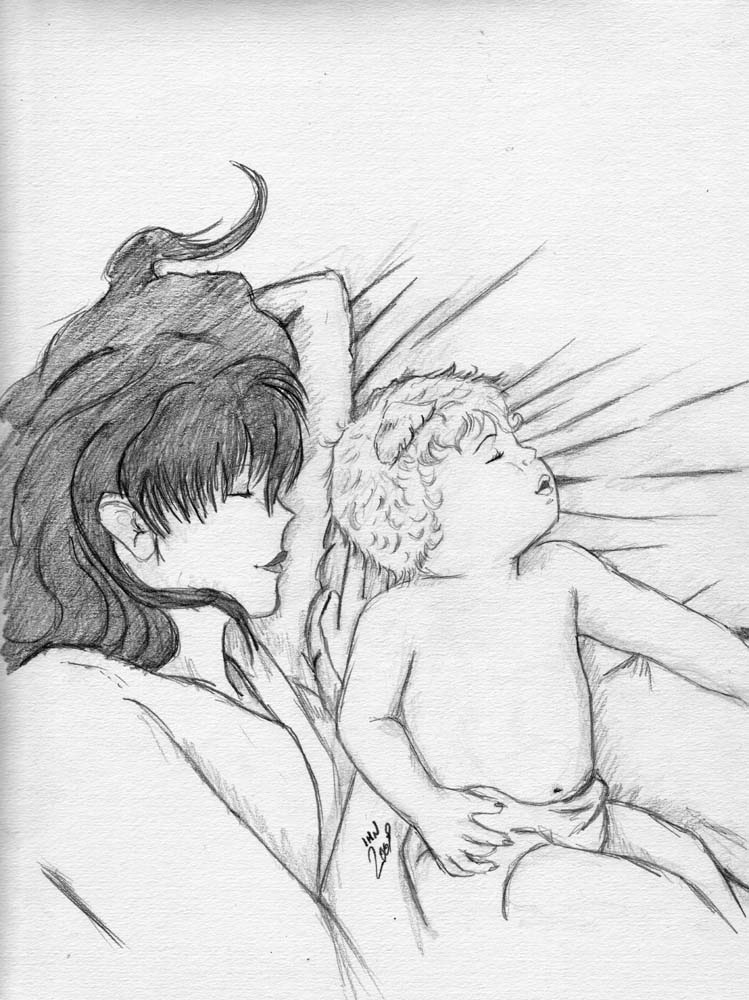 Watch
Another piece I had started before my wirst injury then completed recently. Again, not my normal ability wrist still healing.

As the title refers to InuYasha comes back to see both Kagome and his pup, my OC, Chiyo-Ai fast asleep on their futon. The image hits him deeply to the core that Kagome and now his little girl are his everything.

I'd like to take a moment ot say Thank you Photostock! for having this wonderful piccie I was able to reference the pose from!


InuYasha and Kagome copyrighted/trademark of Rumiko Takahashi and VIZ
Chiyo-Ai copyrighted to Inu Hanyou Nikkie - Please do NOT use without my Expressed permission!!

Reply

Aww, a picture filled with sweetness.
Reply

Oh... I love that! So, so sweet!

very pretty, Nik!
Reply

Thank you! *giggles*

Babies, puppies and kittens are balls of energy that never stop until Nap Attacks hit!
Reply
lovely! sweet pudgy little fingers and cheeks, floppy puppy ears-- *melts into a puddle from all the adorableness*
Reply

*giggles happily* So very glad you like this! *beams* She is a dang cutie isn't she!! I figure she'd be well fed and very pampered... *giggles*
Reply

sweet

Reply

Reply