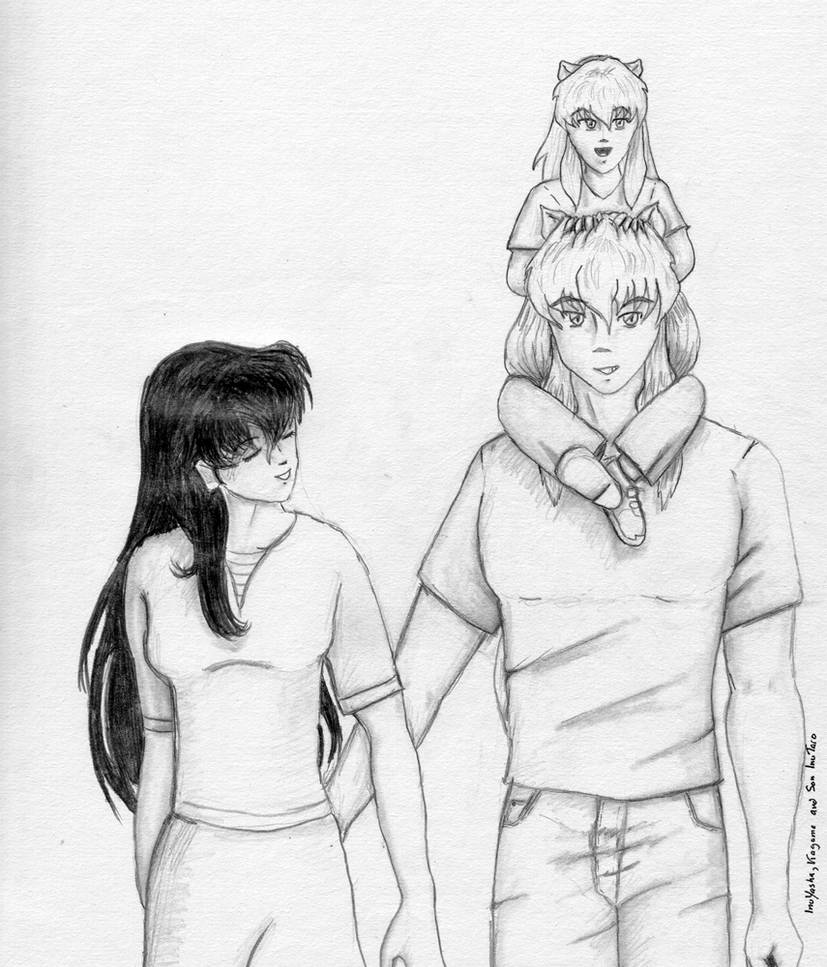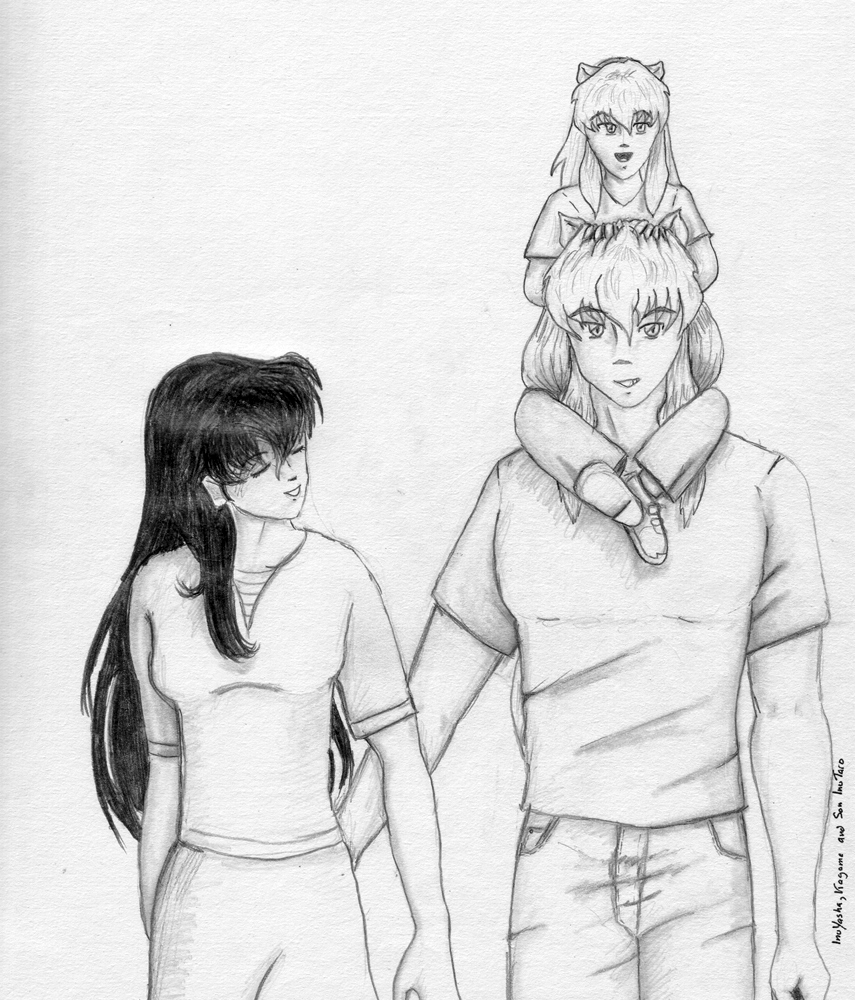 Watch
Disclaimer: I do not own nor make any monies off of Inuyasha and the gang. No, that pleasure completely belongs to the Goddess Rumiko Takahashi, Shounen Sunday, VIZ. I am only using them for pure entertainment value only.
This first was begun in September 2006 for a friend who is slowly writing a wonderful story. Which I highly recommend as a read!!
Since then I had a nasty block with it . I finally was inspired to finish it.
That said this was inspired from the very talented

's wonderful story of Unfettered. It's a
very good
story. The little boy is HER OC InuTaro. So PLEASE DON'T STEAL HER CHARACTER!!! She is the Complete Owner of InuTaro, I just grew what I thought he may look like.
This was my first attempt at doing a child and I am glad he turned out a little better than originally drafted in which I thought I drew an Area 51 alien! *giggles*

Reply


Adorable!
Reply

Thansk again!

I doubt the one I made this for will ever see this or have interest in it.
Reply

Reply

Ahh yes I liked that story. Wasn't it recently finished?
Reply

almost finished. A chapter or two left I think she mentioned.
Reply
his hand is in a very miroku-esque position-- one believes that miroku could possibly be a very bad influence.

adorable little one-- nice picture!
Reply

*looks closely* DOH!!! That wasn't planned at all. *giggles*

Thanks!!
Reply

Pretty good, i happen to be a artist to, you should see some of it.
Reply