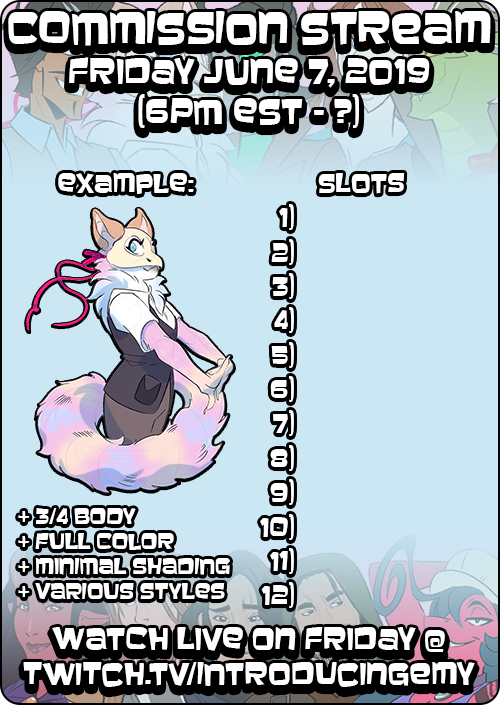 Commissions stream on Friday June 7th (6PM EST - ?)
I'm offering $25 full color 3/4 body commissions to help cover table costs for Keystone Comic Con 2019. They'll be drawn live in my Twitch stream so they need to be SFW. I have 12 slots open for Friday so let me know if you're interested and I'll drop you in! If you don't want your name on the list I'll just write "taken".
Please leave me your Paypal so that I can invoice you. Payment and references must be sent by Friday if you want to see your commission in the stream. They'll be drawn in order of payment received.
Contact info:
Email: emy.bitner@introducingemy.com
Discord: IntroducingEmy#5453
Watch commissions drawn live here: