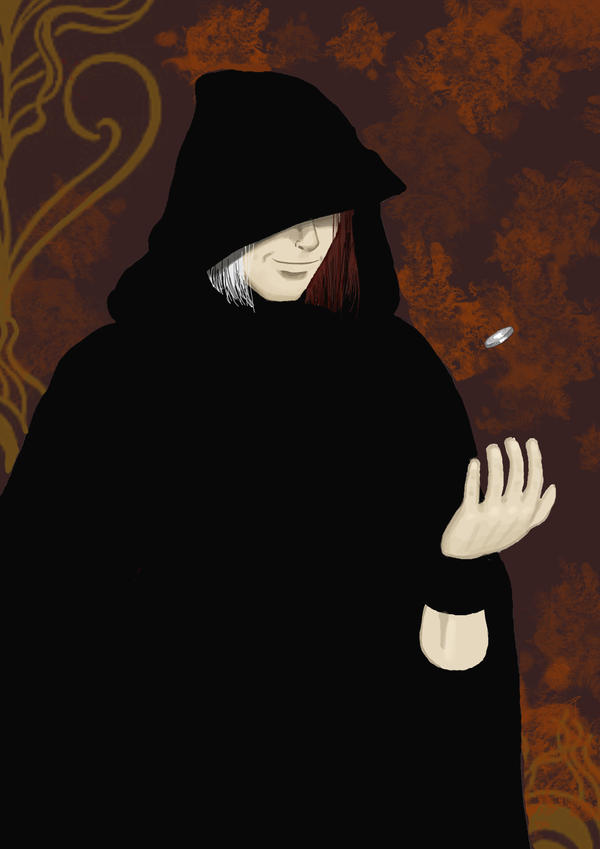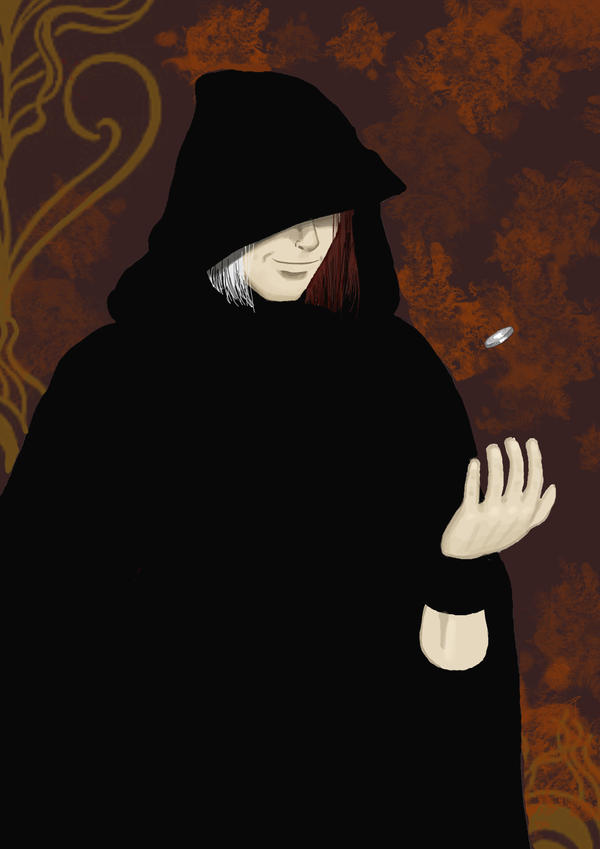 Watch
Jaqen H'ghar. Probably one of the most enigmatic characters in the ASOIAF series. Whisper any name to him and that person will be dead by next morning.

Ninjas + Hashashashins = Faceless Men.

As it was literally impossible to come up with a decent face for him, I decided to go for the lame, "mysterious cloak" look. But hey, look: I discovered how to use brushes. I feel like Neil Armstrong when he set foot on the moon.

Jaqen H'ghar and his awesomness belong to George R.R Martin's A Song of Ice and Fire saga.

Thanks to Malena-sama for the tutorial on brushes!