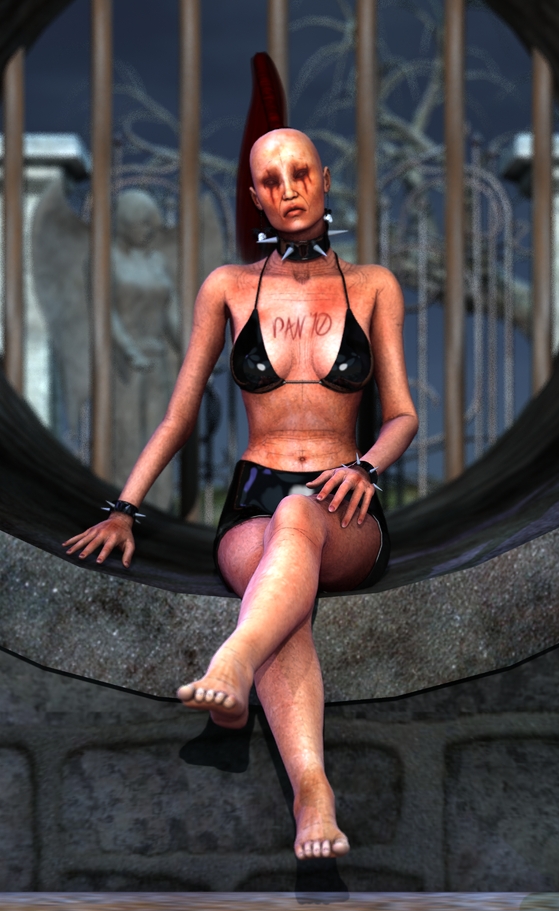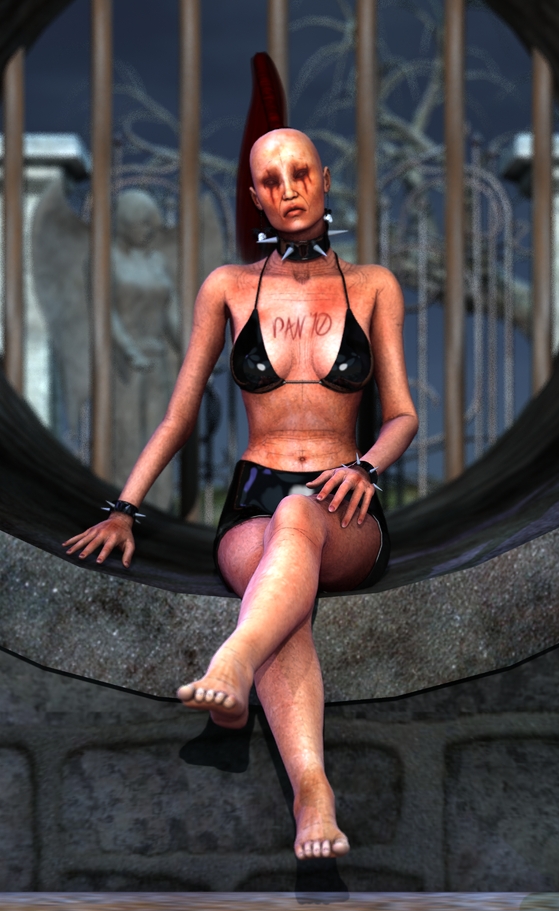 Watch
Guess my mood when I started this . . .

There is no post work on this, not even the sig! XD Rendered in Daz Studio 3 Advance
Victoria 3 from Daz3d.com
Horse Tail hair by April YSH
Sissel character morph and texture by SlwMtionDaylite (
[link]
)
Earrings, collar, and cuffs by =
inception8
Corroded City . . .

um, I forgot where I got it.

Statue (Angel of Mercy) from RDNA's Shocktober last year
Sky and Light Dome Pro 2 from Daz3d
Tree (with ground) from Daz3d, Lisa's Botanicals - Creepy Trees II
Gates . . . I think they were a Daz freebie, I forget

Clothes are from V3's basic wear, Daz3d
Shiny shaders . . . no idea, they're freebies and this is why I usually don't state what was used in my 3D images.

Cut me some slack, I'm sick.

I'm doing good to do this much.