If you are looking for Happiness and Fulfillment from anywhere other than from within yourself, you are looking in the wrong place. A person can live in abject poverty and abysmal conditions, and feel generally happy and fulfilled. A person can live in opulent luxury and in the best of conditions, but feel miserable and unfulfilled.
The truth is that we can CHOOSE to be happy, no matter how bad our circumstances, but I know first-hand how hard that can be in the face of pain, fear and depression. But there are also things which can help nurture happiness, fulfillment and containment, despite negative factors in your life.
I have continuous crippling physical pain, along with nerve degeneration, loss of body function and isolation. I also face the knowledge that it will get worse and worse until it kills me. Yet, I usually feel relatively happy, fulfilled, content and I very much appreciate what I do have. Sometimes I lament and grieve the loss of my social life and my active life, my inability to go out and meet freinds, to dance, to hike and rock climb. If I let it happen, depression, anxiety, and sometimes despair can easily take over. I work daily to control those negative emotions. I work to live only in the present and loose myself in helping others, books, dreams, and DA. Sometimes reality can hit like a Tsunami—such is life—I am far from perfect. Then I work to brush it off and get back to living.
As my body degraded over the last few decades, I kept losing the ability to do the things I loved to do, things that helped to define who I am.
But when one door closes, another opens
. The trick is in recognizing the next door to open, and to have the courage to open it, and to have the courage to keep REINVENTING YOURSELF.
I look for and appreciate many things that most of you take for granted, like finding diamonds in the muck. I look for the small thing, like the sun falling across my dace, the sounds of kids laughing, my partner smiling, a great song, something beautiful…
---
Suffering is good for you. How would you recognize or appreciate warmth or coolness if you have never experienced extreme cold or heat? Every life is a series up ups and downs. The deeper you fall into the pit, the further you can later rise up and soar high above like a bird, if you let it happen. A shattered heart, love lost, allows you to feel and appreciate the next love even more love, assuming you do not withdraw like a tortoise in its shell or build walls around you. If you are in a deep pit or slump, have faith that it will indeed get better, but remember you can help things along.
In my world travels, I have seen abject poverty and terrible human suffering. Yet the thing that truly changed my life was in seeing how happy most of these people were, despite hunger and living in terrible conditions. They found happiness with each other and made the very most of what they had. It almost seemed like the more you have the less happy you will be, but that is oversimplified. STUFF and busy lives filled with thousands of distractions can act as a barrier to the things that naturally bring happiness.
---
Many people tie up their lives in pursuit of YOUTH, BEAUTY, WEALTH, POWER, FAME, RECOGNITION, CAREER, and SEX. Sometimes we loose contact with what is really important in life, and get sidetracked by the wrong things and by the massive amount of distracting
details
,
data
and
demands
on our time that we are constantly surrounded by and inundated with, especially when constantly plugged into electronics. We can end up with less and less quality time spent with friends and loved ones, especially doing enjoyable things together. By prioritizing our lives and our time, we can improve the quality and happiness of our lives. It is like constantly wasting small amounts of money per day, and not having any money left for the things you really want.
As my body and mind have degenerated, I have had to keep prioritizing things out of my life. There is no room for the thousands of things that distract people from truly living. In this process, I discovered the most important things that will bring some measure of love, happiness, fulfillment, contentment and perhaps a bit of serenity into our lives:
THE KEYS TO HAPPINESS, FULFILLMENT & CONTENTMENT
First is to nurture your connections with people, particularly with the people you care about the most, and to seek new freinds.

Second is to manifest some sort of creativity into your life.

Third is to feel as if you are part of something, or feeling a sense of purpose or belonging.

Fourth is to give-of-yourself to the benefit of those in need, with no expectation of return (like volunteer work).

Fifth

is to engage in activities with other people and in your community.

Cooperation and Community are in our DNA. It does not matter if it is a simple game of frisbee, playing games with others, helping a

neighbor

on a

project, community clean-up, or other endless possibilities, it will help you feel better.

Sixth is to treat yourself and others with COMPASSION, UNDERSTANDING, RESPECT, HONESTY, FAIRNESS, TOLERANCE, and TRUSTWORTHINESS.

Seventh

is FORGIVENESS, to LET GO OF HATE, Prolonged Anger, Vengeance, and Retribution from your life.

This includes Forgiving YOURSELF. Hate is like YOU drinking POISON, then waiting for the other person to die. Hate consumes you from the inside out and it limits your capacity to love.

Eighth is to take nothing for granted, feel gratitude for that which you have in your life, and try to get the most enjoyment out of life that you can, while you are most able to do so.

Ninth is to try to focus and live more in the present, enjoying this moment, and worry less about the unknowns of the future. DO NOT DWELL on negative things. We can be responsible and plan for future needs and future possible problems, but don't dwell on such things. Satisfaction lies in the journey, not in the destination. There is no destination in life, just changing goals and dreams.

Tenth is to seek BALANCE in all parts of your life. We need water to survive, but you can drown in a puddle of water. A drink or two of alcohol can add pleasure and be a social lubricant, but too much can destroy your life or kill you. This applies to every aspect of life, from sex, work, hobbies, social life, etc. Every relationship needs some codependency, but too much will destroy the relationship. Seek Balance in all aspects of your life.

NOTE

: Physical Activity and/or Exercise is another way to produce happy making endorphins, as well as helping us stay healthy and improving blood flow and oxygen to the brain. Physical Activities with other people also ties into Keys 1 and 5 for added benefit.
Remember that your most fundamental personal power in life is your POWER OF CHOICE. You can CHOOSE to be happier, to take the steps to make yourself happier.


---
POSITIVE CHANGES YOU CAN MAKE

Notice and focus on what YOU HAVE, more than what you do not have.

Notice and focus on what is POSITIVE in your life, more than on the NEGATIVES.

Notice and focus on what you Love about YOUR LIFE, more than what you hate about your life.

Notice and focus on what you Love about YOURSELF, more than what you hate about yourself.

Notice and focus on what you Love about PEOPLE, more than what you hate about people.
---
For more detailed help to find Happiness, especially if your are Depressed, please see:
---
ADDITIONAL THOUGHTS
Truly, the greatest gift you can ever give to yourself, is to give to others, of yourself, for the benefit of others, and without expectation of return. I highly recommend it. It can also return our humanity to us, if it is lost, and it can pull us out of ourselves and back in the world, when we are lost in despair inside up ourselves.
It takes courage to live, courage to love, courage to think for ourselves, courage to be happy and experience joy, courage to seek beauty and truth, courage to be a person of integrity and good character, courage to create, courage to overcome adversity and our many fears, courage to open our eyes and ears, courage to reach out and help other, or being willing to accepted it when you need it…The alternative is to not do those things and be like most people.
You can CHOOSE to look for beauty in the world around you, and come to recognize it in the most of amazing places. I can find great beauty in a muddy puddle of water, or in the old wrinkled naked body of a 90 year old person. I can look at a war ravaged landscape and see the beauty of single human spirit struggling to love and hope in a desert wasteland of humanity. The more difficult it is to find beauty, the harder you have to look, but it is there.
You can also CHOOSE to see the physical world around in terms of light, shadow, and billion of colors. You can choose to open your eyes and actually SEE the world around you, look at the world going by, instead of looking at your walking feet, or staring blankly ahead. Stop and focus on things and people to truly experience life and be a part of it. Use all of your senses.
Most of all, look in your mirror and see the great beauty in the person staring back at you, and be filled with the wonder of it all.
You do not know what life holds for you tomorrow. Instead of agonizing over tomorrow, get the most out of today. The future can be feared, or it can be seen as an exciting adventure.
By Matthew Barry

inspiredcreativity
---
© Matthew Barry 1988, 1992, 2004, 2008, 2009, 2010, 2011, 2012, 2013 All Rights Reserved.
---
O T H E R H E A L I N G D E V I A T I O N S:

A PATH TO HAPPINESS

A PATH TO HAPPINESS & FULFILLMENT
This was written to help ANYONE find a Happier and more Fulfilling life.   I wrote it especially for those of you who feel Depressed or Stuck in Life.
It is my hope that all of you can find a measure of happiness, contentment, and fulfillment in your lives, no matter what the circumstances of your lives are.  It is my hope that you will be able to look in the mirror and see the true beauty of who you are, and love yourself.
I know this seems like a lot to read, but isn't happiness worth the effort?  I believe that these steps can truly help you in a major way, as long as you actively choose to improve your life, and commit yourself to the process.  Some people have plenty of Dopamine and Endorphins to keep them feeling good, motivated and riding high, but even these people can find there lives feeling empty and unfulfilled, and all of us will experience depression at some point in our lives. A PATH TO HAPPINESS


CHOICE - WHO WE ARE

Where we find ourselves on the Tree Of Life is determined by CHOICE and by LIFE itself.  We can stay where we are, or we can climb the Tree of Life through Taking Risk, Learning and Growing, thereby gaining Wisdom and finding our bit of enlightenment.  WE ARE OUR CHOICES.
The source of your Human Dignity is your Power of CHOICE. Empower yourself through Choice. Life itself determines where and when you get choice. You have no say about the earthquake that just hit, but you do have a lot of choice in how you react to it, and what you do. You walk a path through life, where you can only move forward and never backward, and you cannot see very far ahead.  Life will create forks in your road, as well as obstacles, events and challenges, but at each fork in the road, each obstacle, each event and challenge, you have CHOICES.  Sometimes, the only available choices may totally suck, but you still have choices.  Most people are lazy are CHOICE - WHO WE ARE


How I Live My Life

Happiness & Sadness, Love & Hate, Good & Bad, Beauty & Ugliness, Intimacy & Loneliness—ALL Of These Things Are Relative To Each Other.
How can you know happiness without knowing sadness? If you live your life on top of a large plateau, you will never know you are living high-up, until you have found the edge and look down? How do you know you are warm, if you have never experienced being hotter and colder? They are all relative to each other, as are love and hate, good and bad, beauty and ugliness.
How can we appreciate one unless we have experienced the other? The greater our experience of sadness, the more we will appreciate our happiness.
Love lost, heart torn asunder, the emptiness, grief, and loneliness felt, ALL of these will make us appreciate new found love, even more.
When feeling despair try as hard as you can to realize that this will pass and that this will later be a benefit to you.  After feeling despair, do not try to forget it.  Instead, How I Live My Life


GUIDED IMAGERY FOR HEALING

GUIDED IMAGERY FOR HEALING BODY MIND & HEART
THE MIND HAS ENORMOUS POWERS OF HEALING THE PHYSICAL BODY, AS WELL AS THE EMOTIONAL/SPIRITUAL BEING, & CAN BE USED TO IMPROVE ALMOST ANY TASK THROUGH IMAGINEERING.
This is a powerful tool for Imagineering yourself to:
    

To be the kind of person you want to be
   

Achieve a Specific Goal and Improve Skills (even Sports)
   

LET GO of Negative things like STRESS, Depression, Sadness, Anger, Hate & Frustration;
   

Reenergize and Revitalize Yourself, Renew Hope
   

Improve Self-Confidence, Self-Worth, Self-Image
   

Fantasize Romance, Love, Intimacy and even Sexual Intimacy
   

HEAL Grief, Illness, Injury and to Forgive People or Yourself
   

Helping you Make Freinds and Ask For Dates
   

Manage PAIN an GUIDED IMAGERY FOR HEALING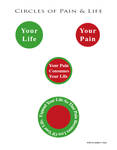 Pain and Life Circles