Update 2018-10-16:
Changed some example images. Updated the information on the Still Life folder.

Generally, our folders are based on dA's classification categories. Just have a look at this for more information about our folder system.

Please remember that we do not accept mobile (phones, tablets etc.) or webcam shots! Exceptions might be made when the images are of excellent quality.

A small hint about borders: We don't mind the usage of borders and frames, as long as they are not too strong, do not distract or disturb and fit to the image. The lowest resolution we accept is 600 x 600 px (0.36 MP) and
borders or frames do not count here
! That means, the photo itself must have at least 600 pixels in width and length, without the border/frame.
Btw, if you don't want to read the whole journal again, you can use the quick search function of your browser (usually CTRL + F or CMD + F) and type in key words to get faster to the information you are looking for.
Please, think before you submit a piece. It will save our time and increase our patience.

Now, let's go into the details:
Featured:
The Featured folder is only for contest winners, admin features and generous donators.
It's not open for submissions by regular members.Abstract & Surreal:
Like dA says: "Abstract photographs seek to obscure the actual subject, while surreal photographs place the subject in an other-worldly context." So, abstract photographs are mostly photos of objects and structures of which you often can't tell exactly what it actually is or uncommon angles and perspectives. Surreal photography often plays with the light and/or apparently metaphysical motives. Abstraction or surreality is not given through photo manipulation! Those are
NOT
: Horror & Macabre shots, upside down images, light paintings, photo manipulations, unusual angle architecture/landscape photos, (coloured) water drop/splash or HDR images.
Examples: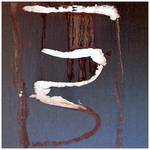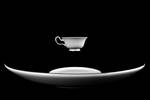 Animals:
Well, that one's pretty self-explanatory. All kinds of animals go there. Animals' body parts (eyes, wings, claws etc.), too.
We do not accept shots of rotten, dead or dying animals.
On animal photos including plants is usually the animal the focused part, so they also go to the Animals folder.
Examples:
:thumb353321957: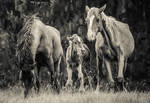 Architecture:
Basically single buildings from the inside or outside or only special parts (details) of them.
Good focus, clarity, contrast and sharpness are absolutely necessary. Please, don't submit any cityscapes, skylines, amounts of buildings or rooftops here. And no Urbex here, that goes to Urban & Rural!
Examples: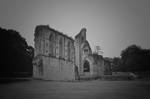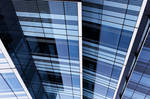 Conceptual:
Images with a well thought-out and well executed concept, with a clear message/statement. Light paintings do also belong here.
NO
classic portraits, still life, abstract, surreal, horror & macabre or darkroom shots.
AND NO PHOTO MANIPULATIONS!
Examples: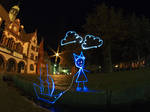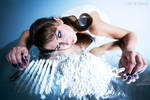 Darkroom:
Analogue film photography, film scans, negative scans, self-processed photo works, photograms, panoramas, high dynamic range shots, infrared images (also the ones produced in camera or with the help of filters) and mixed processes. Digital overlays (e.g. textures used on photos or digitally made double exposures) do also belong here. Diptychs basically go to the regular folders, apart from the mentioned processes and if the two photos show different motives, then it fits to the Photomanipulation folder. Multi- and double-exposure photos (whether produced in film camera or by software) do all belong here. By the way, modifying your colour photographs to monochrome (black and white, greyscale, sepia, etc.) ones does not turn them into darkroom works.
Examples: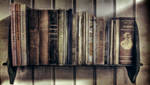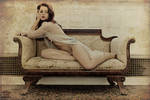 Horror & Macabre:
Just photos with "classic" horror themes: witches, zombies, vampires, murderers, monsters, etc., using theatre (fake) blood, knives, skeletons, skulls and so on. No real blood or dead animals allowed.
Remember that horror & macabre shots are also conceptual works, that means that all rules for the conceptual folder do also apply here, and that's why there are no eerie landscape/forest and urban exploration shots accepted here.
Examples: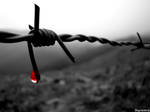 Events & Performances:
A more journalistic folder. (Music) concerts, other stage productions (including shows, theatre, musical, opera etc.), festivities and festivals, exhibitions, conferences, anniversaries, weddings, but also political events like demonstrations and public gatherings and sport performances.
Only journalistically or artistically valuable works will be fine, no (drunk) party shots or family feasts.
Examples: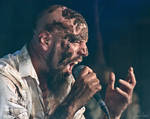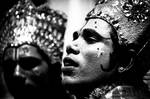 Fashion & Cosplay:ONLY
fashion photographs (the focus is on the clothing and/or styling) and cosplay photography (people dressing up as – mostly anime-inspired – characters).
NO
head-only photos, those belong to the People & Portraits folder.
Examples: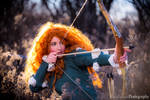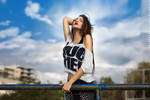 Macro:
Basically only pictures taken with a special macro lens,
no (zoomed-in) close-ups
. Macro extension tubes and close-up lenses are acceptable. Motives can be anything like nature/plants/still life/animals/body parts, as long as it has a certain artistic value. Good focus and sharpness are absolutely necessary here!
Examples: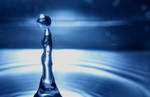 Miscellaneous:
This is not just the "rest". Only photos which really do not fit into the other categories go here. Fireworks (if you can't see the actual event) and small things in no particular context (no still life, no conceptual shots) belong here. Check the folder to see what we mean. Just very few images are accepted here. This is not a folder especially for monochrome images! They basically belong into the regular folders.
Examples: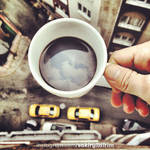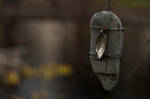 Nature:NO land/water/sky/mountain/whatever SCAPES!
Woods, forests, amounts of (different) plants, small ponds, parts of fields (as long as it's not a landscape), waterfalls and parts of lakes (no land/waterscapes, you can't state that often enough). Geology shots and weather details (frozen natural objects, fog, dew, raindrops, snow, etc. - still no scapes!) are okay as well.
NO single plants (also no single trees) and no animals!
Again, look what the folder contains to see if your work fits.
Examples: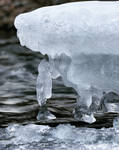 :thumb352589297:
People & Portraits:
Any kind of photographic portraiture, apart from fashion and cosplay photography. Also body parts, silhouettes and photos with human beings as main subjects. Most street photography (including human beings) is also accepted here. We decline dA IDs as long as they're not absolutely artistic.
Examples: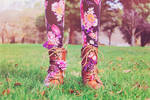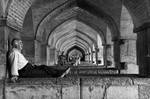 Photomanipulation:
Photographs which contain parts of other (photographic) artworks. Mixed media where the main part is a photo is allowed. Diptychs belong here, when the subjects are of a different kind. Works with a typographic content shall also go here. Keep in mind that editing only the colours (e.g. greyscale, sepia, black and white, monochrome or saturation processing has nothing to do with photo manipulation.
NO
digital overlays (e.g. textures), HDRis or infrared shots (they all belong to the Darkroom folder).
Note that all Manips do now require to have all sources linked in the image description!
Please remember that this is a group for PHOTOGRAPHY, NOT DIGITAL ART!
Examples: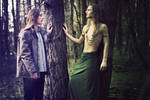 Plants:All single plants (including trees, leaves, vegetables and fruits) go here.
Fungi are also collected in this folder (even if they are no plants by definition).
NO
amounts of plants (e.g. forests or fields). Bushfires (details, no landscapes) and landscapes of which a tree makes a high percentage of the photo do also belong to this folder.
Do not confuse it with the Macro, Nature or Scapes folders.
Examples: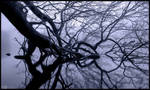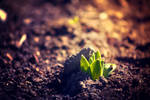 Scapes:
Land-, water-, sky-, weather-, mountain-, field-, moonscapes, cityscapes, skylines and also rural scapes. A landscape consists of wide areas and in most cases there is a horizon line dividing the sky/water/land parts (though, there are scapes without horizon to be seen as well).
Don't mix it up with the Nature folder or (in urban situations) with the Urban & Rural or Architecture folder.
Examples: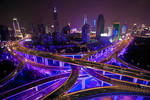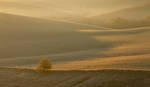 Sinful Images:Basically this folder is for ARTISTIC nude photography.
Half nude or photos showing very much skin (e.g. underwear shots) do also belong here. The only reasons for artistic nudes in another folders are Darkroom techniques or photo manipulations. Please note that in this case the term "sinful" means  nude or erotic, no other religious or moralistic sins.
Examples: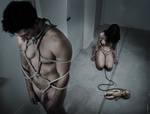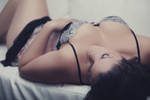 Still Life:
'Studio'-like indoor photography of mostly inanimate objects (also commercial / product photography). Good (artificial) light is necessary. Motives may include books, jewels, water (splashes), dolls, figures, crockery, cut plants, glasses, (plush) toys, music instruments, weaponry, etc. Photos which create a 'frozen' effect also belong here: object in movement, smoke of blown off matches, water experiments (e.g. an apple falling into water), (bursting) bubbles and many more.
Examples: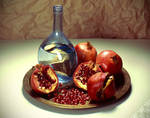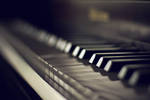 Transportation:
How to get from A to B, just anything that has to do with getting from one place to another. Cars, trains, buses, (motor) bikes, boats, ships, helicopters, aeroplanes, tanks and any kind of transport vehicle (even if they are out of service). Also roads (even dirt roads, pathways...), railways, ski lifts, gondolas, subway stations, space shuttles, bus stops...
Examples: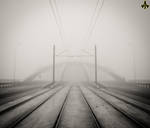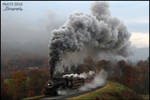 Urban & Rural:
Urban and Rural places and scenes. City life and country life (and we actually mean
life
in the streets and places). Street and industrial photography and urban exploration shots belong here.
Important: all garden, park and cemetery photos go here!
NO cityscapes or skylines, also no rural scapes, no transport related photos and no architecture shots.
Examples: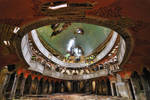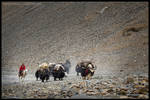 Just to mention it again:
Urban Exploration

Urban & Rural
Infrared

Darkroom
HDRi

Darkroom
Mixed Media

Photomanipulation
Most common folder mistakes:
Scapes
/
Urban & Rural
Scapes
/
Nature
Nature
/
Plants
Conceptual
/
Photomanipulation
People & Portraits
/
Fashion & Cosplay
If you think there is a photographic section that is not covered, leave us a comment below. Any questions left? Ask us!

for
inspirational-images
Update history:

Update 2017-04-05: Corrected the info about borders. Changed some example images. Added some formatting to enhance readability. Enriched the definition about Events & Performances.

Update 2016-06-01: Changed the info about the Plants folder. Enhanced the definitions Urban & Rural and Still Life. Updated our terms on resolution and mobile shots. Corrected the HTML and some small mistakes.

Update 2016-02-10: Outdated thumbnails have been exchanged. Reworked the update history, general info and details about some folders.
All photomanipulations need to have the source of every used element linked in the image description! Besides, we are more picky now, when it comes to Manips, in order to have less digital art in our gallery.

Update 2014-11-20: Outdated thumbnails have been exchanged. Updated the info about the Transportation and the Still Life folder.
We differ between weather/scapes and weather/nature. Weatherscapes are pretty self-explanatory, while we are looking for photos of snowfall, mist, frozen objects (e.g. leaves), etc. in the weather photos which shall go to the Nature folder.
Double- and multi-exposure photographs basically belong to the Darkroom folder, it does not matter whether they were created in camera (analogue) or by software.

Update 2014-02-17: Changed some of the example images from our gallery. Enhanced the information on the Architecture folder. Corrected small mistakes.

Update 2013-02-21: Please remember that all infrared shots go to the Darkroom folder, no matter if the infrared effect was done in camera or outside!
Example images from our gallery were added to every folder desription to show what kind of material we are looking for there. Big thanks to the members who submitted the artworks now used as examples.  If someone wants their works to be removed from this journal, please send us a note.
Additional information was included about the Darkroom folder, Events & Performances, Nature, People & Portraits, Photomanipulation, Plants and Scapes. Check it to stay up to date.
Tilt-shift images coming directly from a tilt-shift lens are accepted in the regular folders as well now (in most cases it's Scapes or Urban & Rural, but please, don't mix them up). All light paintings go now to the Conceptual folder (since you need a concept before you shoot one). Infrared images (even if they are taken with an infrared filter) belong to the Darkroom folder. Please, take a look at the folder's descriptions below for all the rules.

Update 2012-12-17: Information about black and white and monochrome images in general has been added. Remember that there are no "colour" folders in this group, this means that basically all monochrome photos (b/w, greyscale, sepia, single colours, etc.) belong to the regular folders (based on the motives), which are described below. Only special processes like HDRi, photo manipulation, infrared, overlays, darkroom techniques and so on let them fit into our two extra folders "Darkroom" or "Photomanipulation".

Update 2012-10: There's just one thing that has been bugging us for ages so far: The wrong folder submissions. Those are causing us much more work during the voting process. To make the whole thing more efficient and faster, here's a detailed guideline where to submit to and where not.

How about Urbex? In dA it's placed under Urban and Rural, but often involves photos that show a lot of or only architecture...