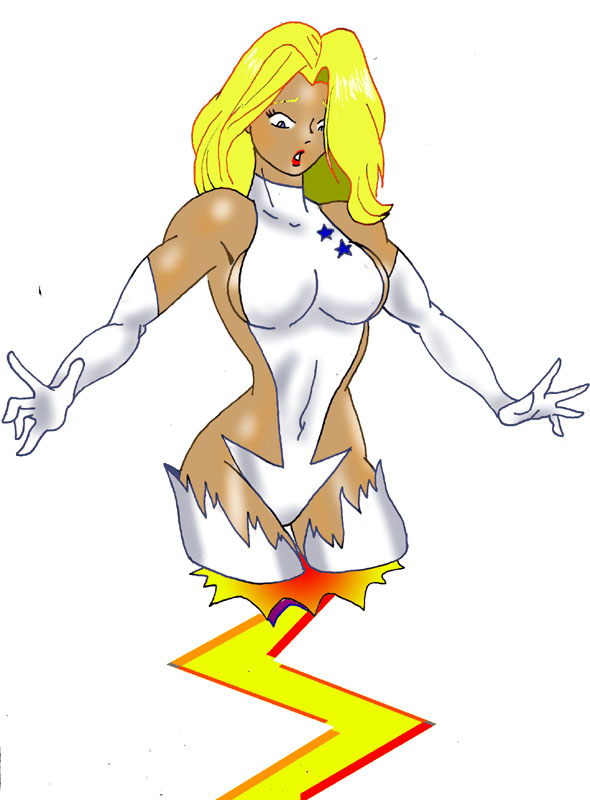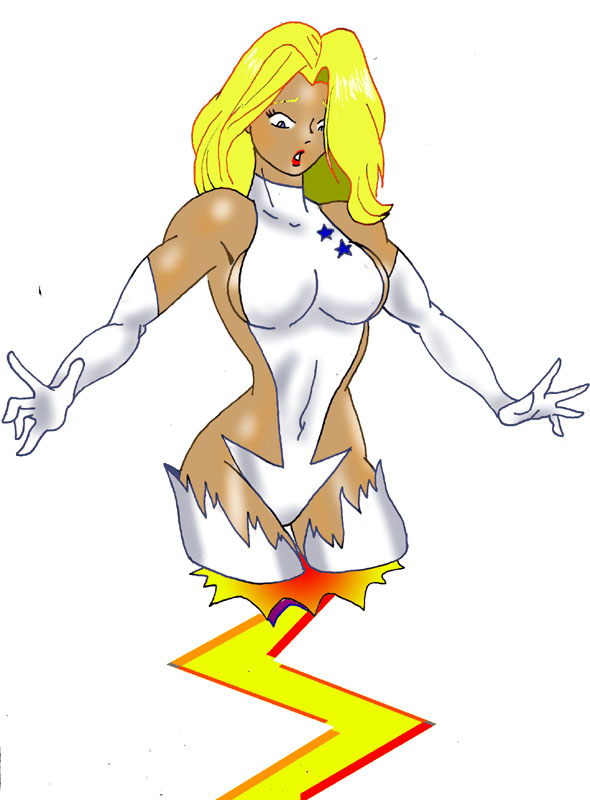 Watch
I think Carol Danvers aka Ms Marvel aka Warbird aka Binary is one of the seiest characters Marvel has. She really should be the Wonder Woman of the Marvel universe....but female heroes reguardless how much we love them or respect their power never seem to get top billing. I just discovered the Wonder Woman animation release did so poor it cancelled a follow up....CRAP! All of you go buy the movie. It was great.

I bought that movie and thought it was great ):

BTW...Danver's costume got a back to it? "goes around to take a look" XD

Have you seen the new "Crisis on Two Earth's" movie? It any good?
Reply

I saw the movie.....it's not bad. It's worth seeing...unlike Brainiac Attacks
Reply

I agree she's hawt! I already did one Ms. Marvel pic in her 'Warbird' outfit and plan to do another of her in her original costume.
Reply

I might to if I can think of a suitable bust parody for her.
Reply

Well, you could do one with Ms. Marvel and Powergirl. "Kid, what kid?"

Since both have had kids at different times that caused such a backlash that most people do their best to avoid any mention of them.
Reply

Really?! I never knew either of them had a kid....who were the luckiest guys in the universe?
Reply

Pffff I can barely type this without laughing/cringing a bit.

Ms. Marvel met some interdimensional guy who brainwashed her. She left the Avengers alongside him, which none of the Avengers batted an eye at. The guy then made out with her and she later had a baby, which was the guy reborn. Or as wikipedia says a bit better

"Ms. Marvel was kidnapped by a character named Marcus — the apparent son of Avengers foe Immortus' and taken to an alternate dimension, where she was brainwashed, seduced, and impregnated. The character gives birth on Earth to a child that rapidly ages into another version of Marcus, who takes Ms. Marvel back to the alternate dimension with no opposition from the Avengers." So yes, Carol was raped, fun times.

Powergirl on the other hand was better off but a similar thing. She became mysteriously pregnant a bit before Zero Hour with it apparently being immaculate conception as she hadn't slept with anyone. Then she gave birth to a blond haired boy who aged very rapidly into a Shamanish hero named Equinox (I actually did like him) and then we find out his father was a extra dimensional demonic being known as Scarrabus who used his magics to impregnate PG hoping to give himself a powerful heir to rule with him. Equinox then beats/kills his dad, vanishes and is never seen or mentioned again.
Reply

Ugh.

Craol raped....what fun...both PG and her give birth to rapidly aging offspring (Anyone see Angel and how stupid the Conner storyline and character were?!) Good thing I can delete those memories from my mind....and......what was I talking abaout?
Reply