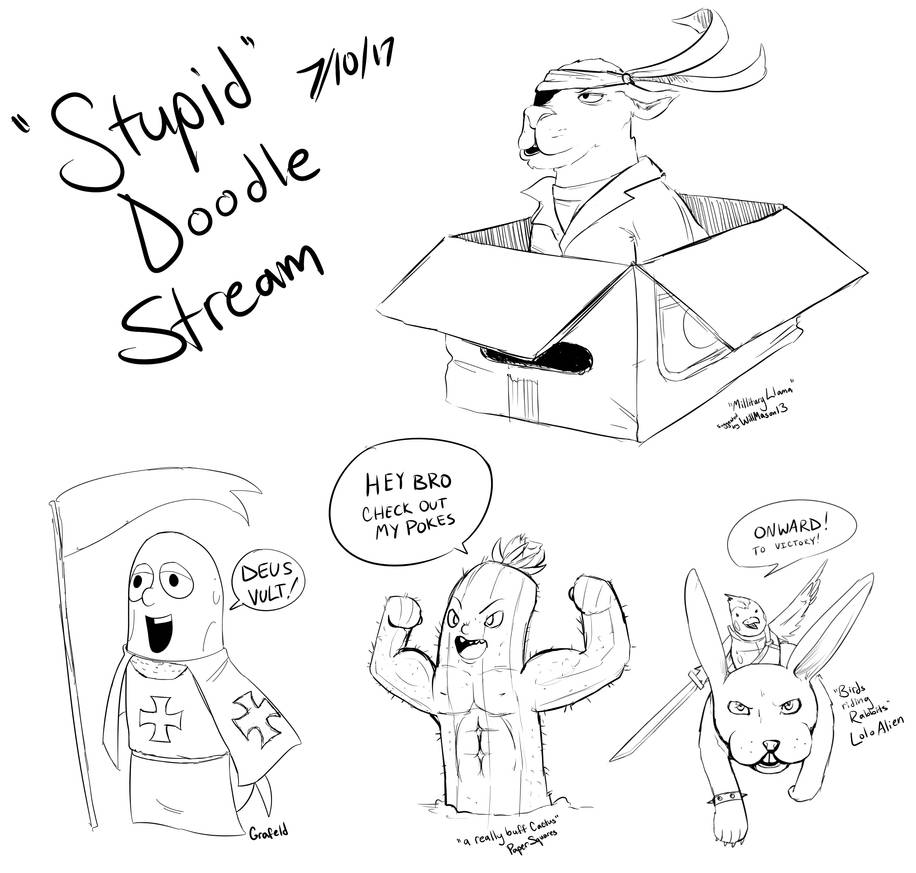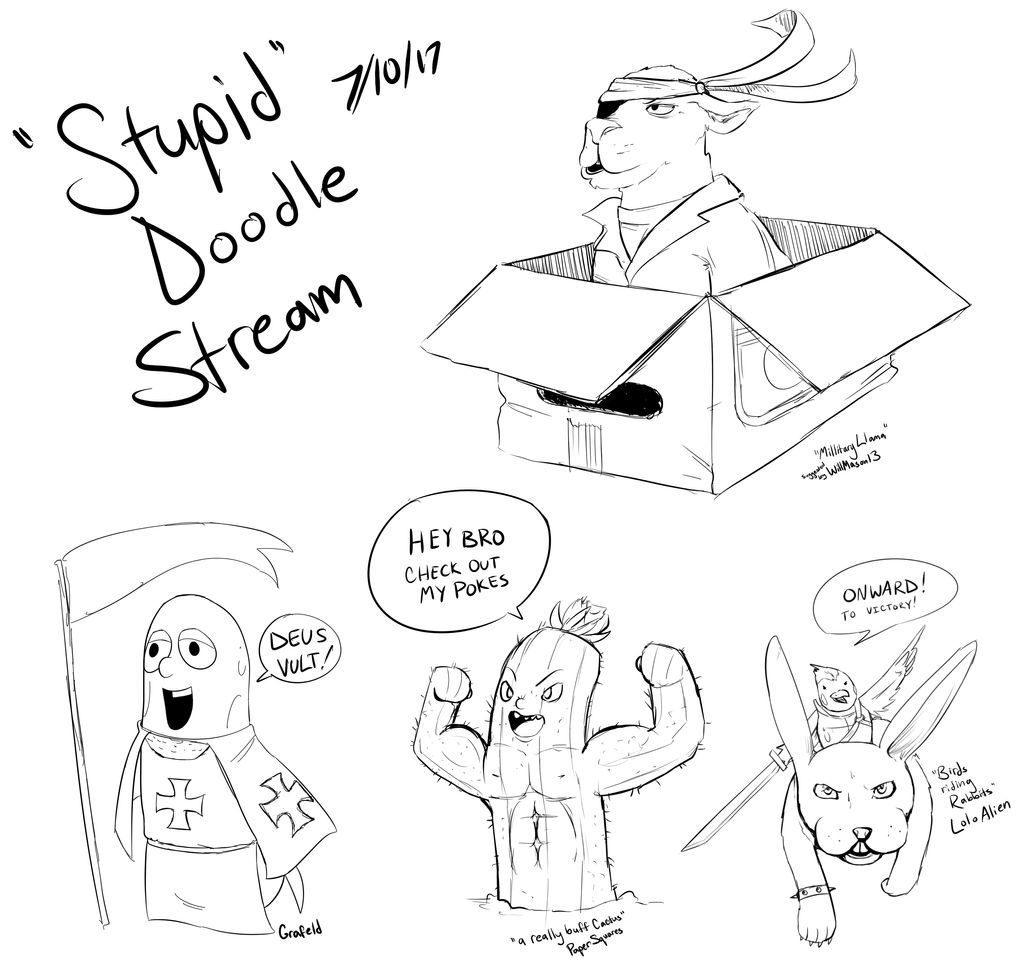 Special thanks to
LoloAlien
and
PaperSquares
for contributing some of the requests I drew tonight!
Also thanks to Grafeld,
RachBurns
, Wilmason, and FoxPixar for joining me!
I take stupid doodle requests every monday night at 8pm EST on my Twitch channel! (And JackBox games every friday at 8pm EST.)
www.twitch.tv/insomniadoodles

I love that you draw these, everything you submit is typicall funny or cute and I love seeing that.
Reply

I wish that I'd noticed earlier.

I'd surely have come in sooner! Stardew Valley was busy consuming my every artistic moment.

You've got some really cute things going there, I love the bird riding that rabbit. That's terrifying to imagine that they're gaining traction to go to war with us, though!

Reply