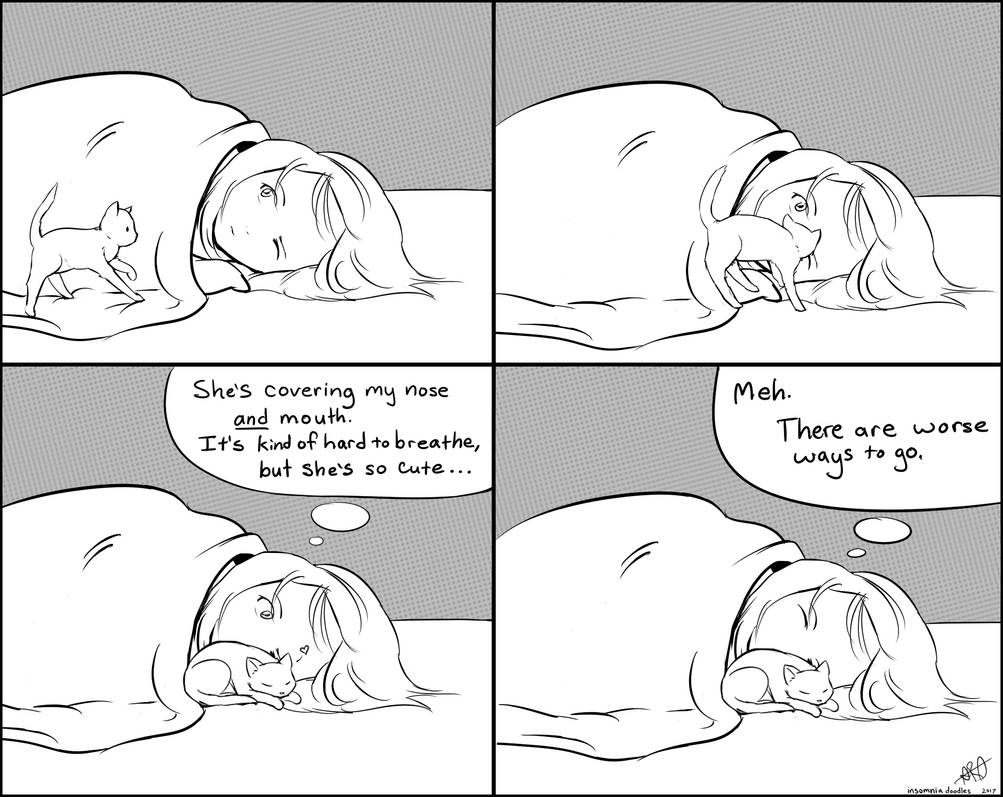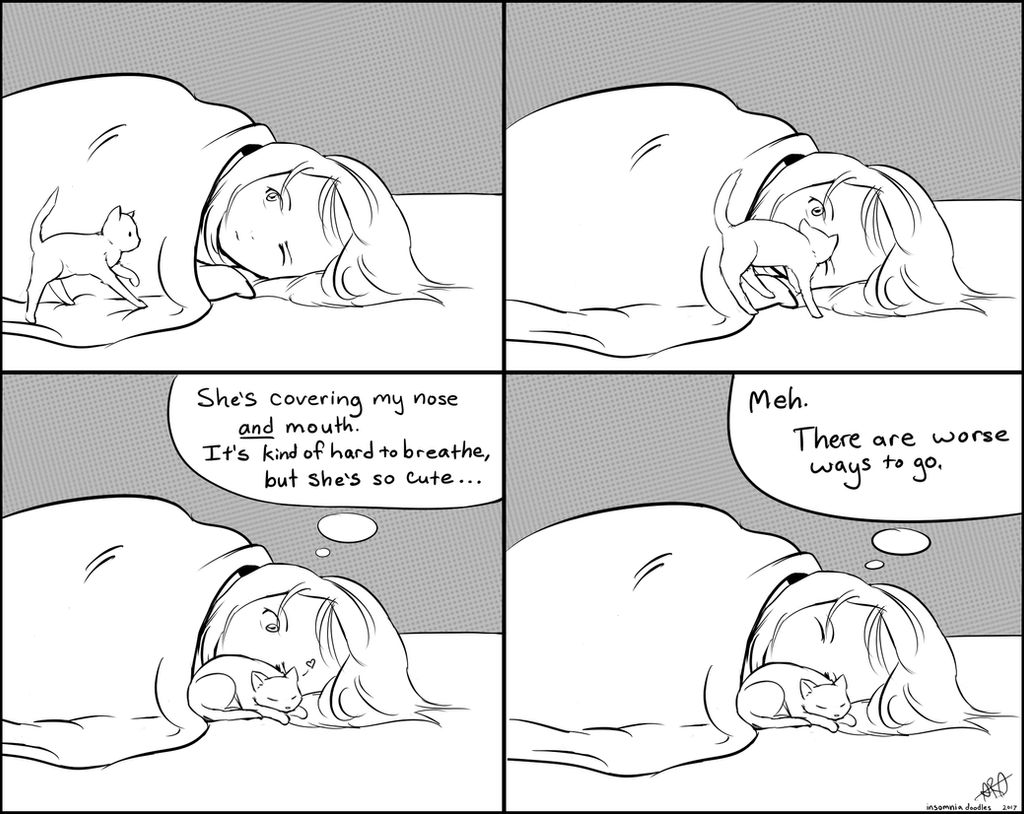 Reply

I know the feeling. My cat when a kitten loved sleeping on my face. Always worth it.

But let me know if you love on him/her so much, he/she starts to drool.
Reply


Well, Dovah hasn't started drooling yet, but I wouldn't be surprised if she did! haha
Reply

It's both cute and gross. More so when your laying on your back and she gets in your face. XD
Reply

D'awwww, the best way to go! XD
Reply

XD Yes, absolute truth. Do you ever wonder how kittens breathe in those kitten-wads they make themselves into?
Reply