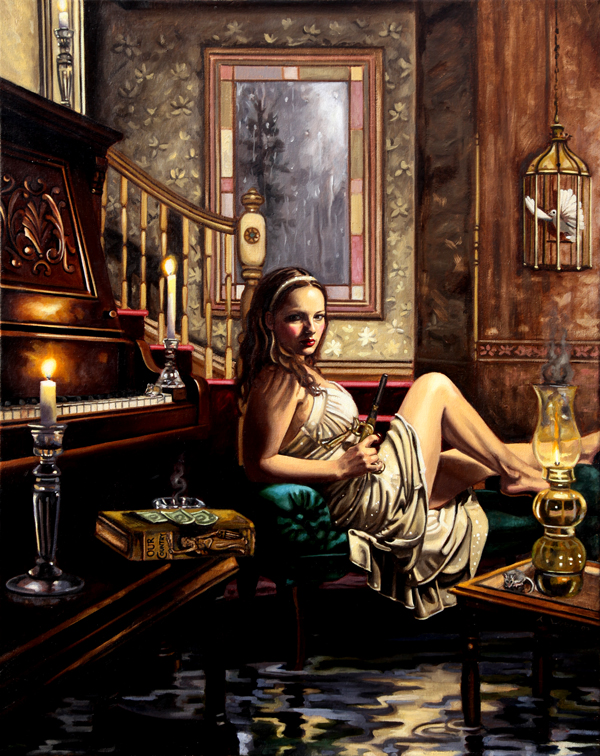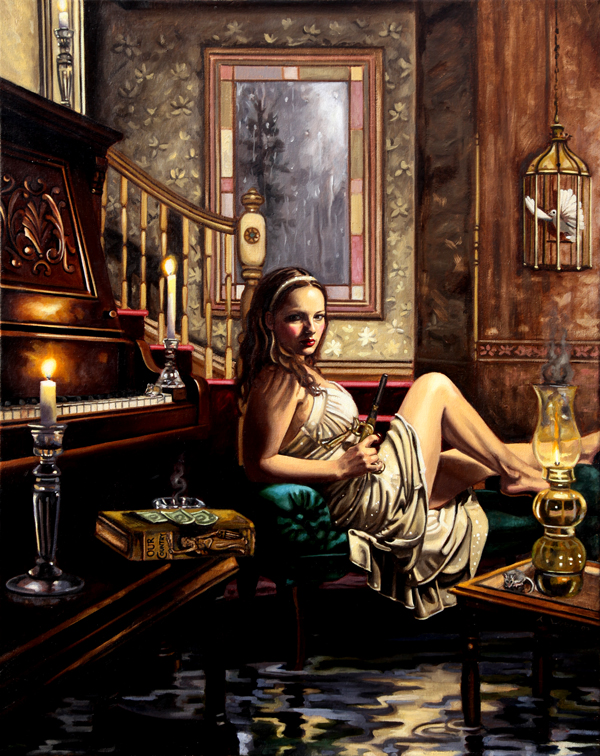 24in x 30in oil paint on canvas.
This one is different in real life because I used a lot of gold paint. It is very reflective.
Again I need a better photo

The colors are definitely a bit off.
It is a story of revolution and how government corruption is repetitive throughout history. Societies are created and destroyed as proven by dynastic cycles. The myth or as many people truly believe is that God flooded the earth to cleanse it of evil.
I feel that this relates to Manifest Destiny.
Manifest Destiny is the 19th-century doctrine that the United States had the god given right and duty to expand throughout the North American continent. Natives were considered barbaric for not sharing Christian beliefs.
In this painting, a flood is taking place to cleanse the United States of it's evil, or what the the Bush administration has done to screw it up. President Bush uses a lot of rhetoric that the founding father's used for justifying Manifest Destiny. This is not meant to be negative piece, but one of hope.
The Dove: A symbol of peace(in a cage = trapped peace)
Girl: The fact that she's not a soldier but a vulnerable women exemplifies hope for the common people to be able to have their say and power towards creating a new era. She has a gun, but is facing a book called "Our Country." This book is actually an antique U.S. history book written up to 1890. Also, the fact she has a gun does symbolize Revolution. Again, because she is not a soldier The Revolution does not mean war.
Lotus Flower(as seen in wallpaper): Symbol the creation of life out of the slime of the mucky waters.
Mouse: In astrological terminology will fight for their lives.