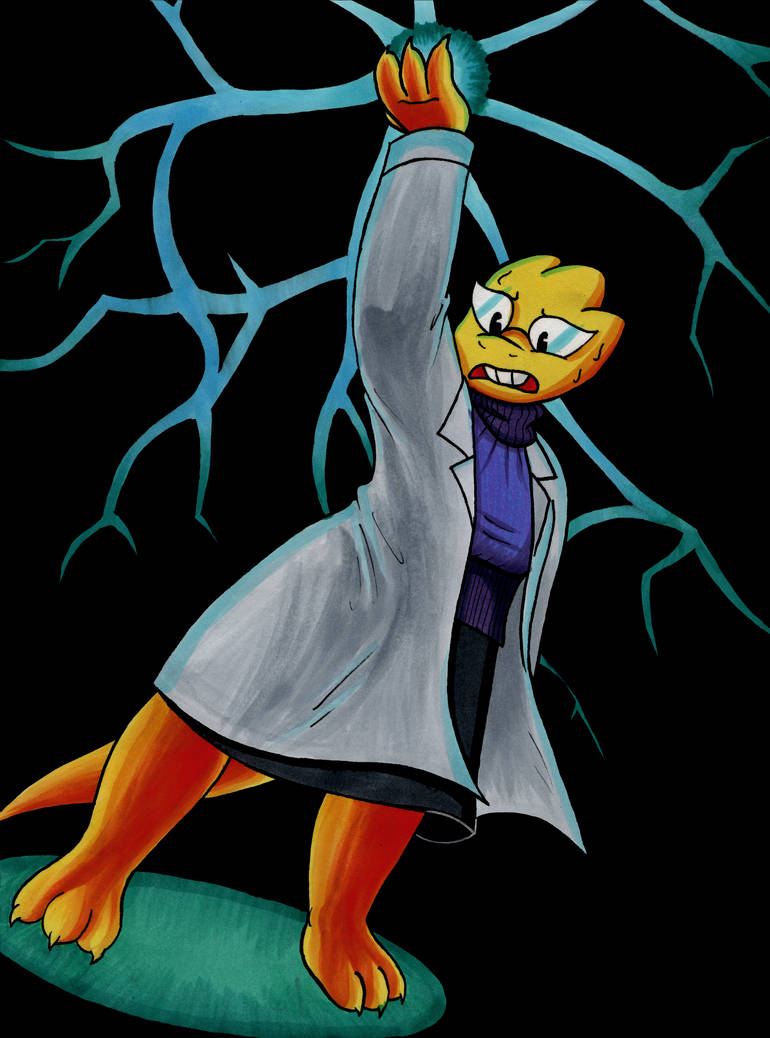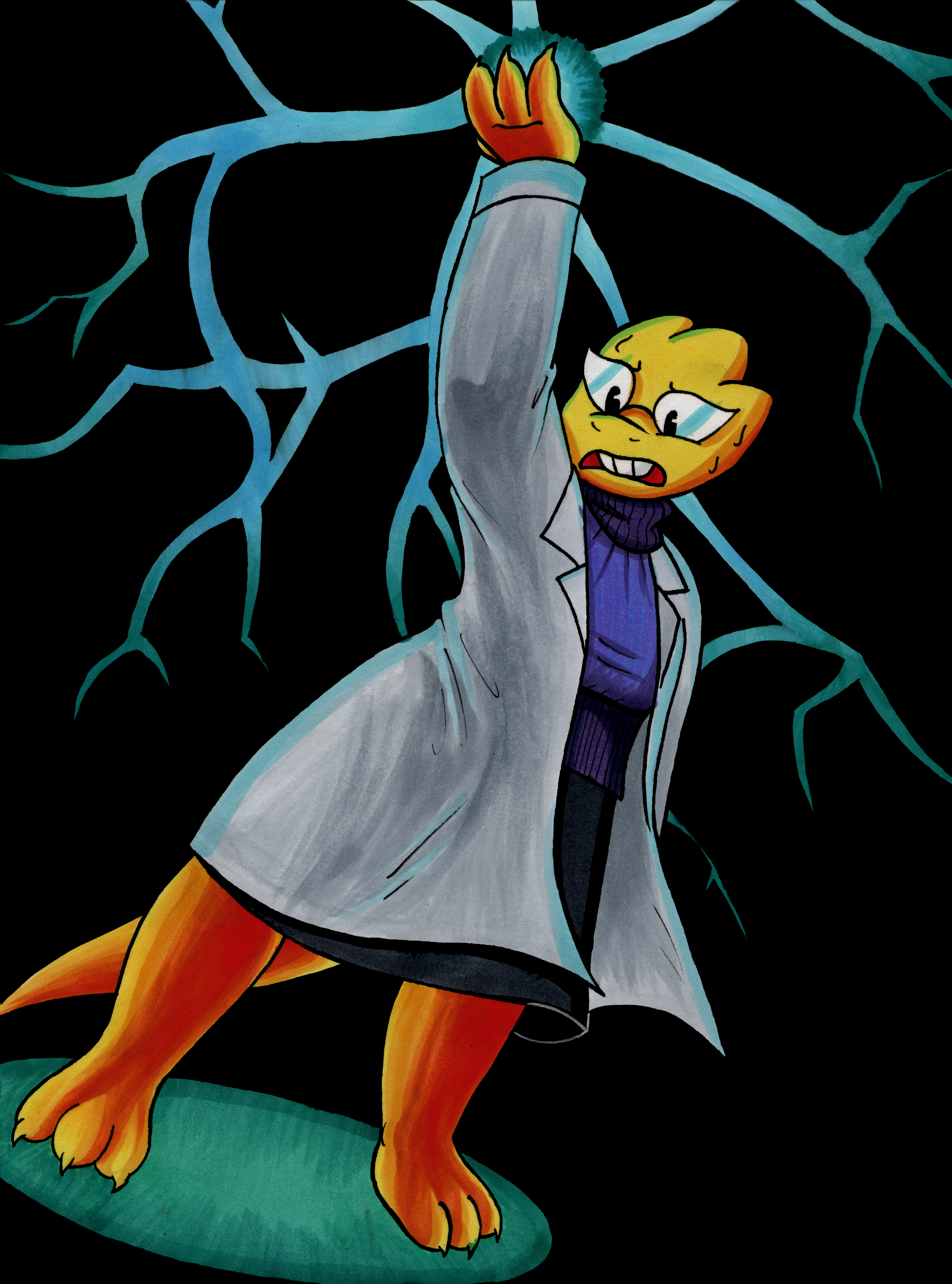 Watch
I wanted to draw a picture of Alphys being cool because there's not enough pictures of her being cool. So I imagined what a potential fight with her would be like, considering she's got lightning magic and all.

Tumblr: insanelyadd.tumblr.com/post/16…

She really deserves more love, she's just such an interesting character. You put it very well, I like the determined pose.
Reply

so much yes! this lil lizard needs so much more attention!
Reply

Reply

Awesome pose! I could totally see her looking like this in a boss battle.

If her power worked anything like the electricity in Bioshock, I could see her being smart enough to use that to her advantage. Flood her lab before your arrival, then electrify the tide of water that greets you when you open the door.
Reply

Yee. She's smart, I'm sure she would be pretty good in a fight if she wasn't so timid.
Reply

Reply

I'm surprised I haven't seen more people tackle this concept. I wonder what she really is like in a fight, how strong she is. This is an interesting take on the subject for sure.

Reply

Yo, this is spectacular. You nailed the pose, the angle, the emotion. . . it's all there. Well done.
Reply

You managed to make her feel both nervous and out of her depth but still determined. Since she's one of the few characters we never fight it does make you wonder just how powerful she actually is. Just think of Sans, he seems to be nothing but a goofball but he's actually the strongest monster in the game. It would be beautifully ironic if Alphys is secretly strong enough to make Undyne look like Stephen Hawking.
Reply