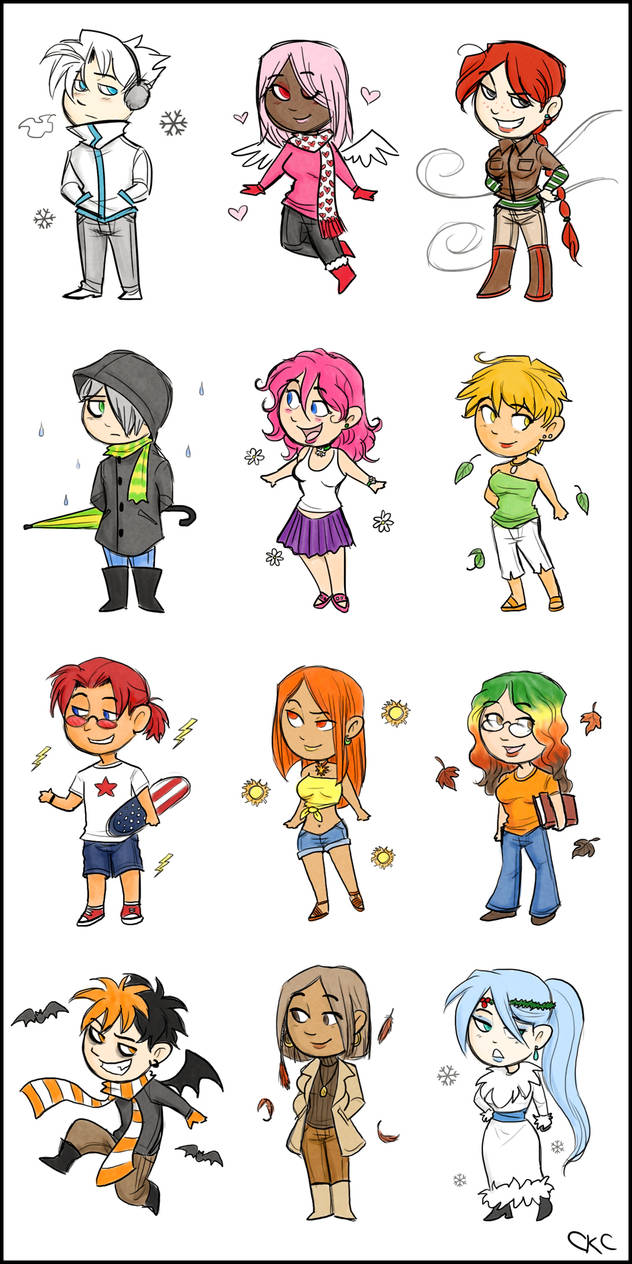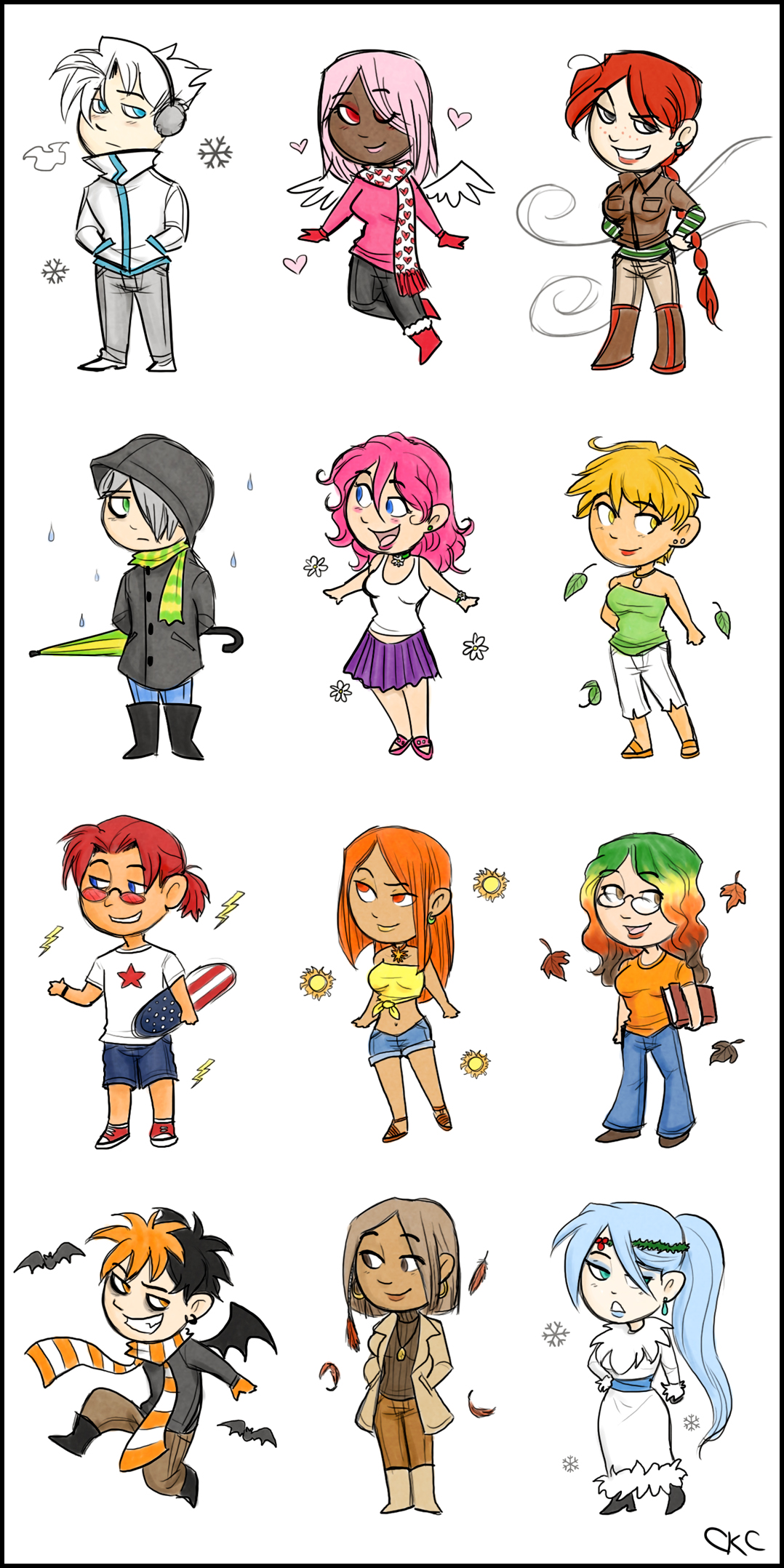 Watch
Revisited an old idea from 2005 (I think I posted a grand total of ONE picture related to it here on DA). It never went anywhere, but it was fun at the time, and still fun 5/6 years later!

Characters representing the months of the years...and that's about all there is to it, lol. Just silly fluff. And definitely don't expect a comic about this (I do NOT have time). Just fun designs~ (and yeah, original idea included personalities and stuff, but not that important anymore)
(and remember, these are designed from the perspective of an American, who has to live with all four seasons to boot

)
Oh, and stylistically speaking? I have NO idea.

designs © me