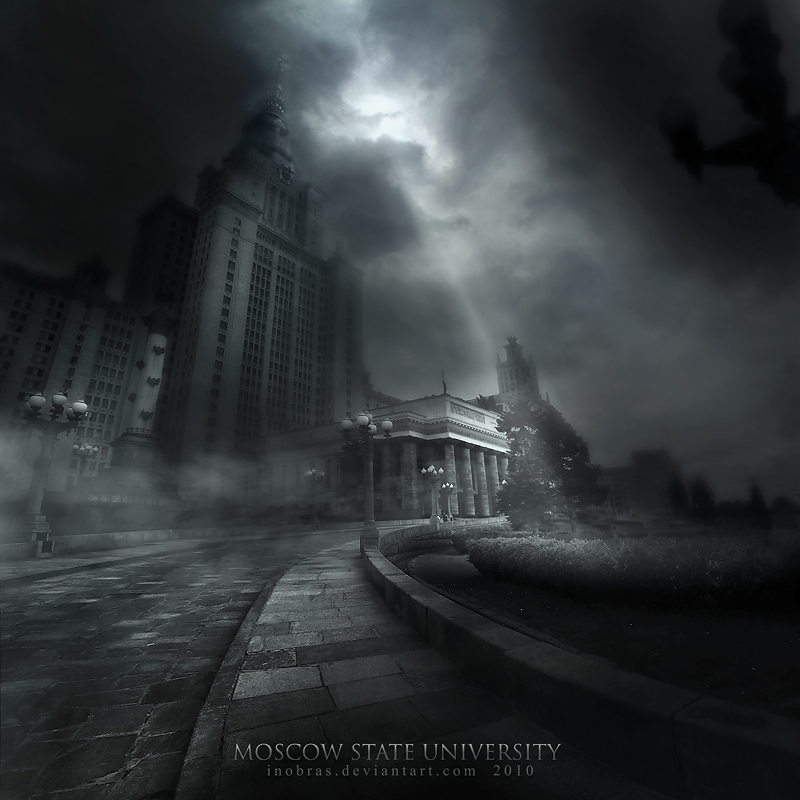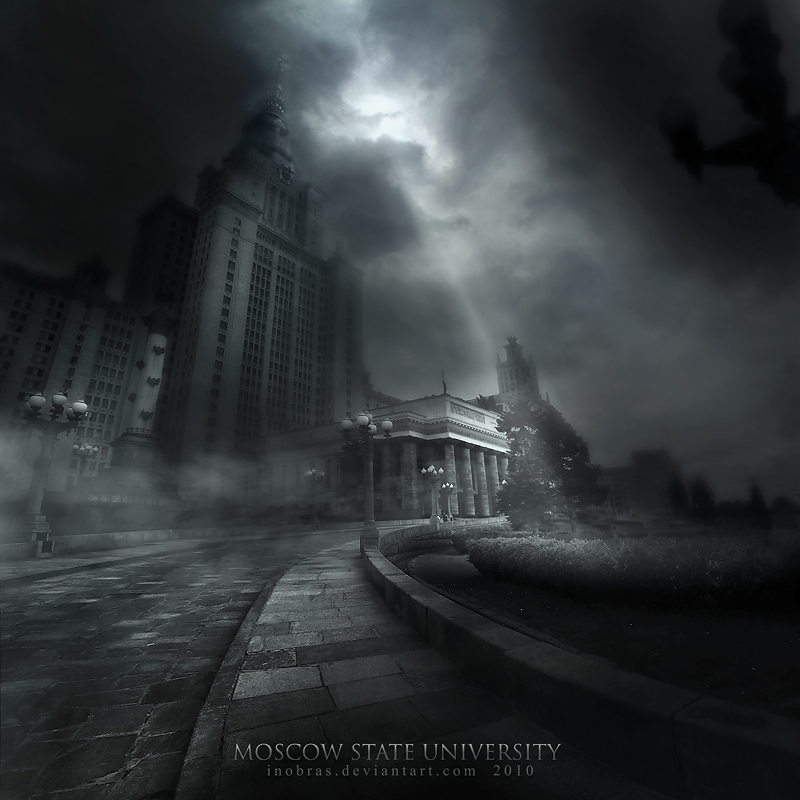 Watch
Moscow State University
[link]
, Moscow, Russia

-----------------------------------------------------
Мутные отблески серого времени,
Бесцветные сны на краю пустоты,
Черное небо и пыльное брение,
Выжжены окна и смыты черты.
Тихая флейта, как листья на паперти,
Шпилем пронзившая тьмы стремена.
Солнечный луч заиграет на скатерти,
В сердце вернутся любви времена...
by

-----------------------------------------------------
Another Stalin`s skyscrapers in Moscow...

It is a pity that criticism can not write only in Russian. Site rules require 100 English words, at least. on this, writing in English, that is a great job! I think you spent a lot of time, that would do this! In a series of photographs of Moscow, made you feel kind of atmosphere. And I as a novice photographer very carefully watch your photos, that would have to learn this technique. The most striking is certainly a ray from heaven! Very convincing! It seems that this piece of heaven now drag on the clouds!Well, now, a couple of words in Russian:
Превосходная работа, как и все ваши фотографии Москвы. Замечательная задумка, напоминающая мотивы "Дозоров" Сергея Лукьяненко, и смотрится как иллюстрация к "Москва в сумраке". Единственное что с моей точки зрения сюда просится - это чёрный силуэт идущего человека, который внёс бы сюда некую динамику. Хотя это чисто субъективное мнение. И ещё туман внизу можно было бы сделать менее заметным, что бы он стал более реальным. В остальном - грандиозная работа!

The Artist thought this was FAIR
72 out of 75 deviants thought this was fair.
Well I must admit that this is a real good job! I love the sunray from heaven, the dark clouds and the mood. It reminds me of my favourite book "Master and Margherita", kinda devils home. As a student I would be afraid to study there! The question is - how much photoshop and how much real photography? I ask you because it's interesting to see, if you had luck with the lightning or the fog or was it also the help of software? Anyway - conratulations on that! Undoubtly an eyecatcher and now I am interested to look at your other works! Cheers from Poland!
The Artist thought this was FAIR
9 out of 10 deviants thought this was fair.