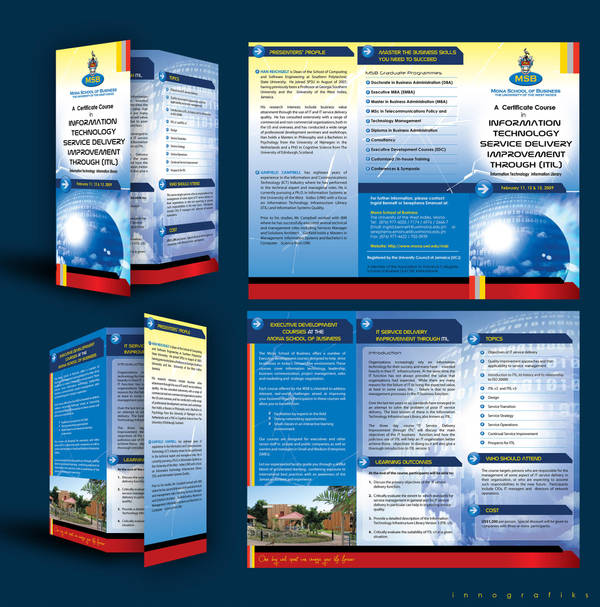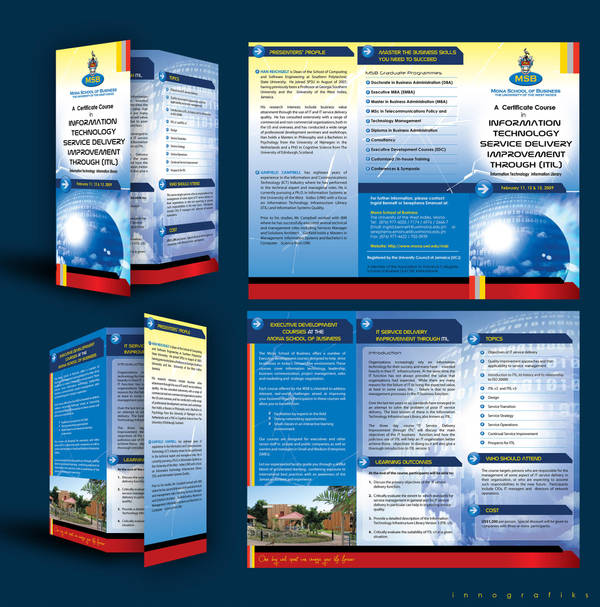 Watch
Title: UWI Mona School of Business IT Course Brochure
Client: UWI Mona School of Business
Application: Photoshop CS3 & Illustrator CS3
2008 © innografiks, All Rights Reserved. All Logos, Images & Resources are copyrighted works by their respective owners. Distributing these images commercially or with any intent for monetary gains is prohibited. Unauthorized use prohibited. No permission to manipulate this image will be given.

Comments are welcome and

are appreciated.

very clean and sharp, nice presentation too...
Reply

Reply

The Pro has done it again..........mad
Reply

what can i say...another great design, love ur colours.
Reply

smooth

Reply

nice


i like the presentation too
Reply

Neat stuff man very clean
Reply