Do you like, what I create?

Then I'd be very happy if you'd buy me a coffee


Support Me on Ko-fi

~
English
This picture was actually meant for a Palette Challenge, just... The colors for the motif weren't the right one, as I had planned at first. Which unfortunately was a pity, because I liked the motif! So I skipped the challenge and finished the picture that way. And I must honestly say that I really like it.
I hope you like it too!

---
German


Dieses Bild war eigentlich für eine Palette Challenge gedacht, nur... Die Farben für das Motiv waren doch nicht das Richtige, wie zuerst geplant. Was leider schade war, da das Motiv mir doch gut gefiel! Also hab ich die Challenge sausen lassen und das Bild so beendet. Und ich muss ehrlich sagen, dass es mir richtig gut gefällt.

Ich hoffe, ihr mögt es auch!

---
More Handplates Fanarts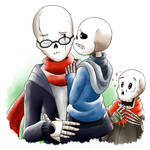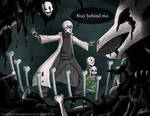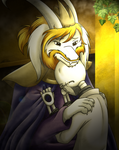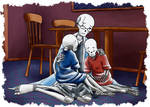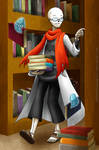 ---
Undertale © by Toby Fox
Handplates by
zarla
Fanart by