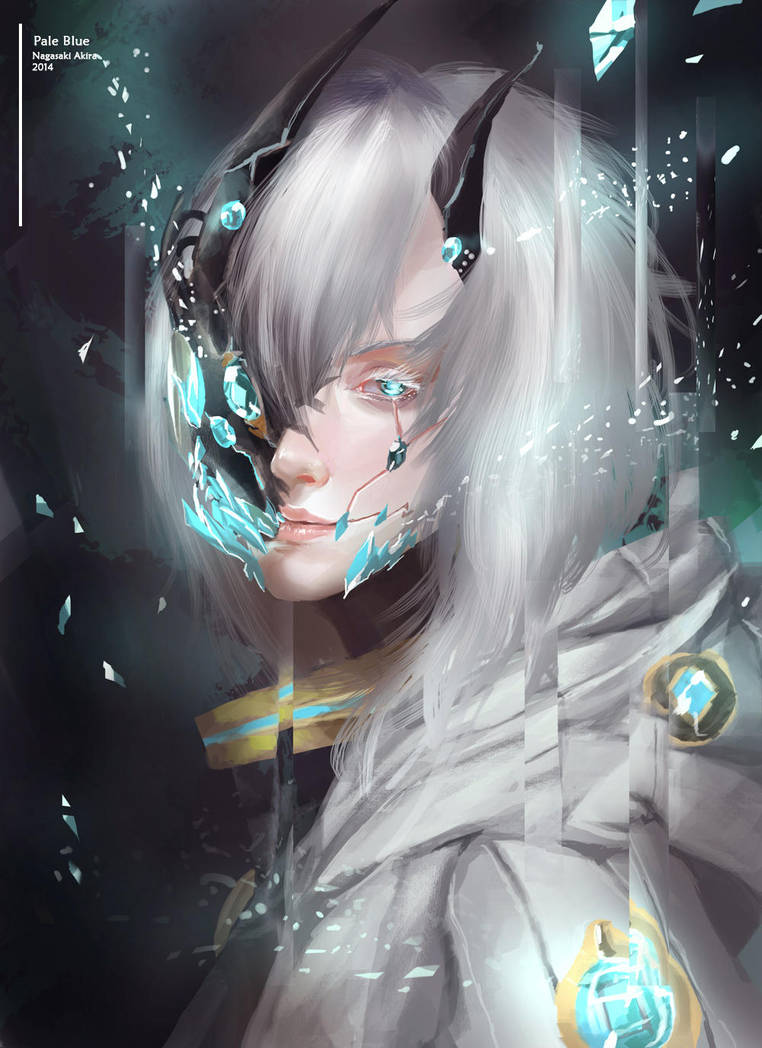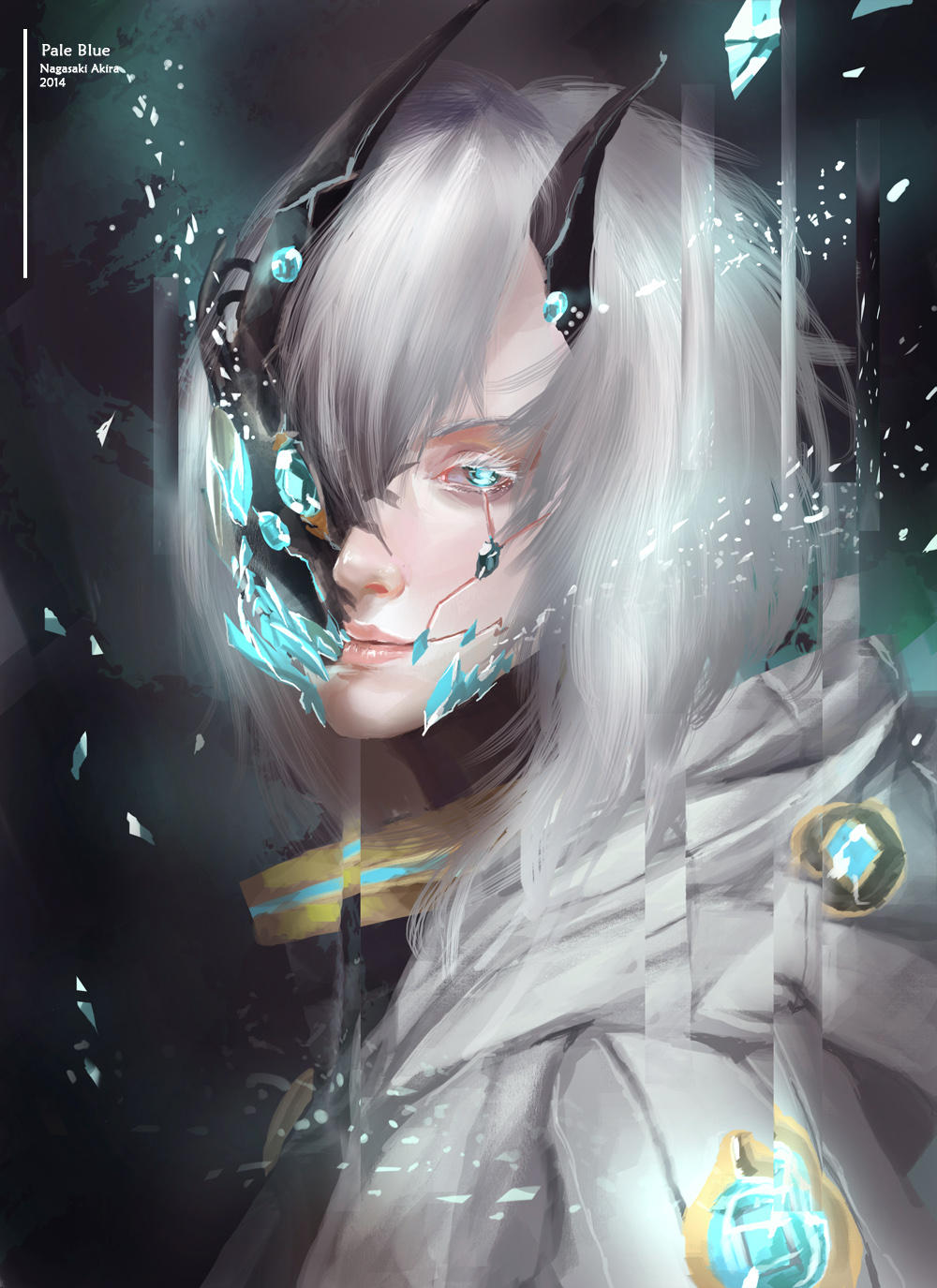 Watch
For contest Pale Blue . Done with CS3.
Open commission, check it out for detailed

innervalue.deviantart.com/jour…
This is very well done. You really caught the monster like form of this character and made the character look semi evil. The glitch in the picture kinda through it off me a little bit, I like the idea for the effect. The shine of the gems on the mask look great, along sigh the one on the sleeve. The hair looks really awesome, and you really got the idea that there is hair and not a block like most artists.the shine on the lips is great too. So other than the glitchy effect, the is and awesome picture. I think you did a great job and hope you continue to do so.
The Artist thought this was FAIR
26 out of 26 deviants thought this was fair.
Stunning is one word that comes to mind. I love how you used the white with the light blue to create this woman who is turning into a crystal-like creature or so. The space and contrast are pulling me in to stare at the woman's eye and her expression is unreadable to me. Reason is because I can't tell if she is looking for someone or thinking of what will happen to her. My only concern is the text on the top left. It feels like it doesn't belong there. My suggestion is to put it on the bottom left where the dark area is and make the text the same color as the crystal. Overall, this piece looks stunning and beautiful.
The Artist thought this was FAIR
21 out of 21 deviants thought this was fair.
The owner of this deviation has disabled comments.