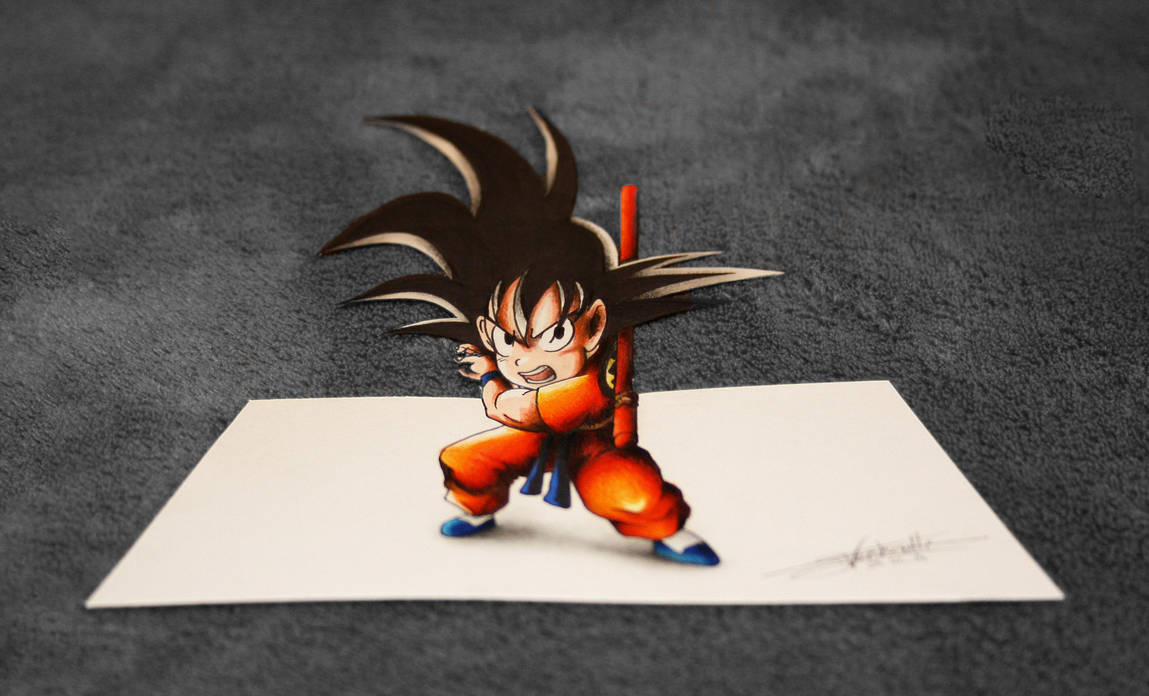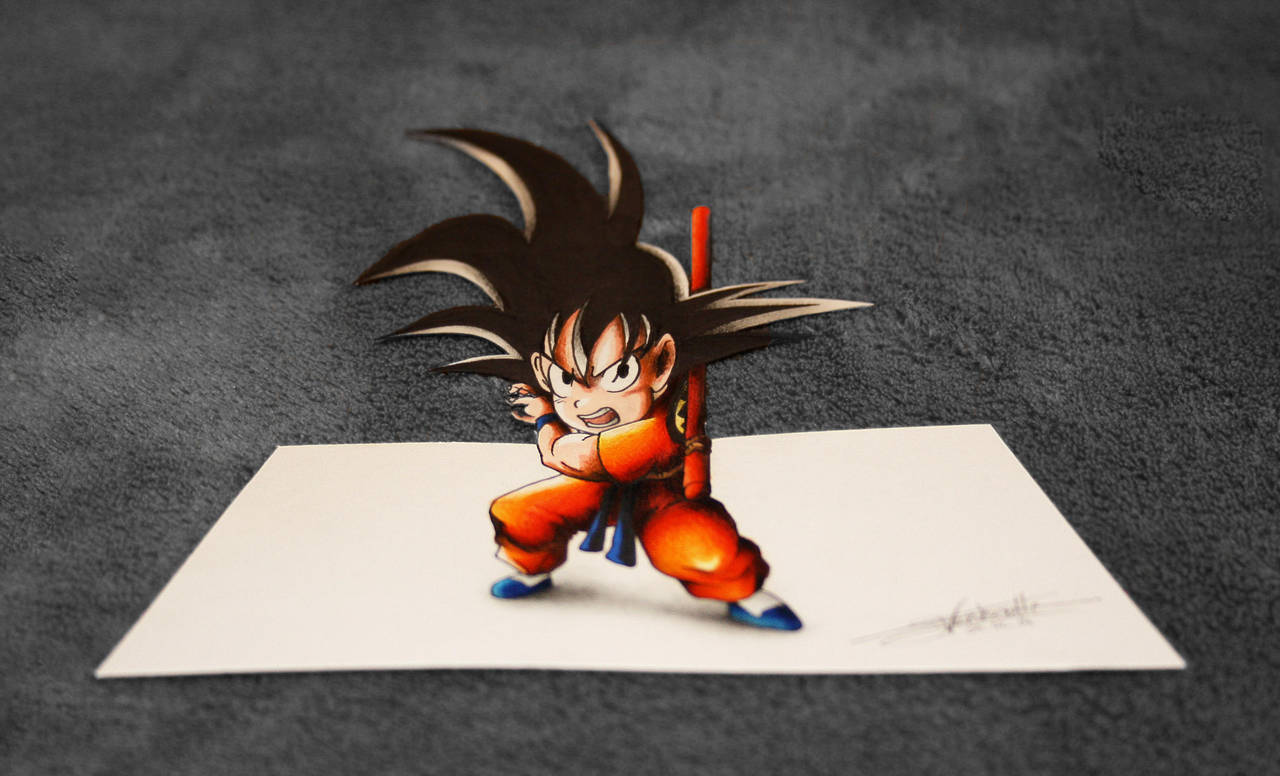 Watch
My latest anamorphic drawing! For this time, Dragonball again! Please little Goku, don't fire that kamehameha at me!

He looks so cute though

This drawing is done completely traditionally, using color pencils and Prismacolor markers.
This is not my best 3D drawing, but I still like it. I apologize for the blurry feet and signature, my camera couldn't capture it right

Please don't redistribute without my permission!
Thanks for watching! If you like this, be sure to check out my gallery for more 3D drawings or other traditional art!


Reply

How is it possible that they come out of the paper? Did you cut it or something?

anyways- great work

Reply

Yes, I cut out the top half of the paper. It's a little trick to fool your eyes

hehe
Thanks!

Reply

Lovely 3-D artwork done here! Love the pose and coloring too!

Reply

Epic work!

Reply

this is amazing !


Reply

Wow amazing work

He looks really like he is standing there

Reply

Reply