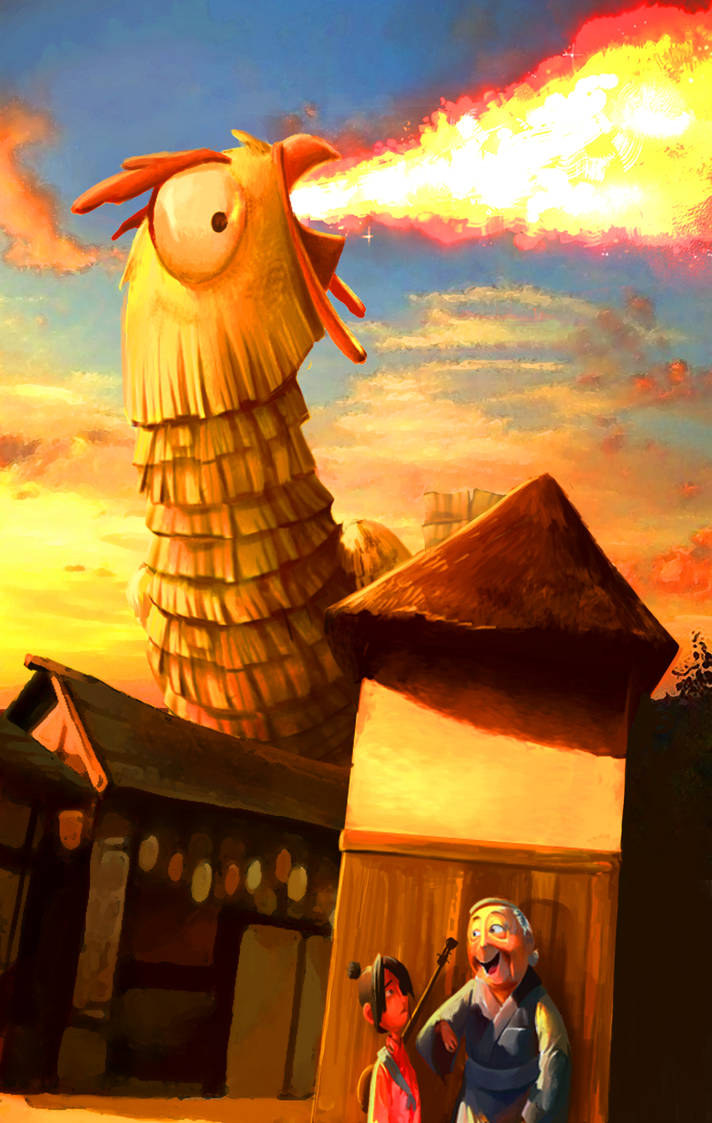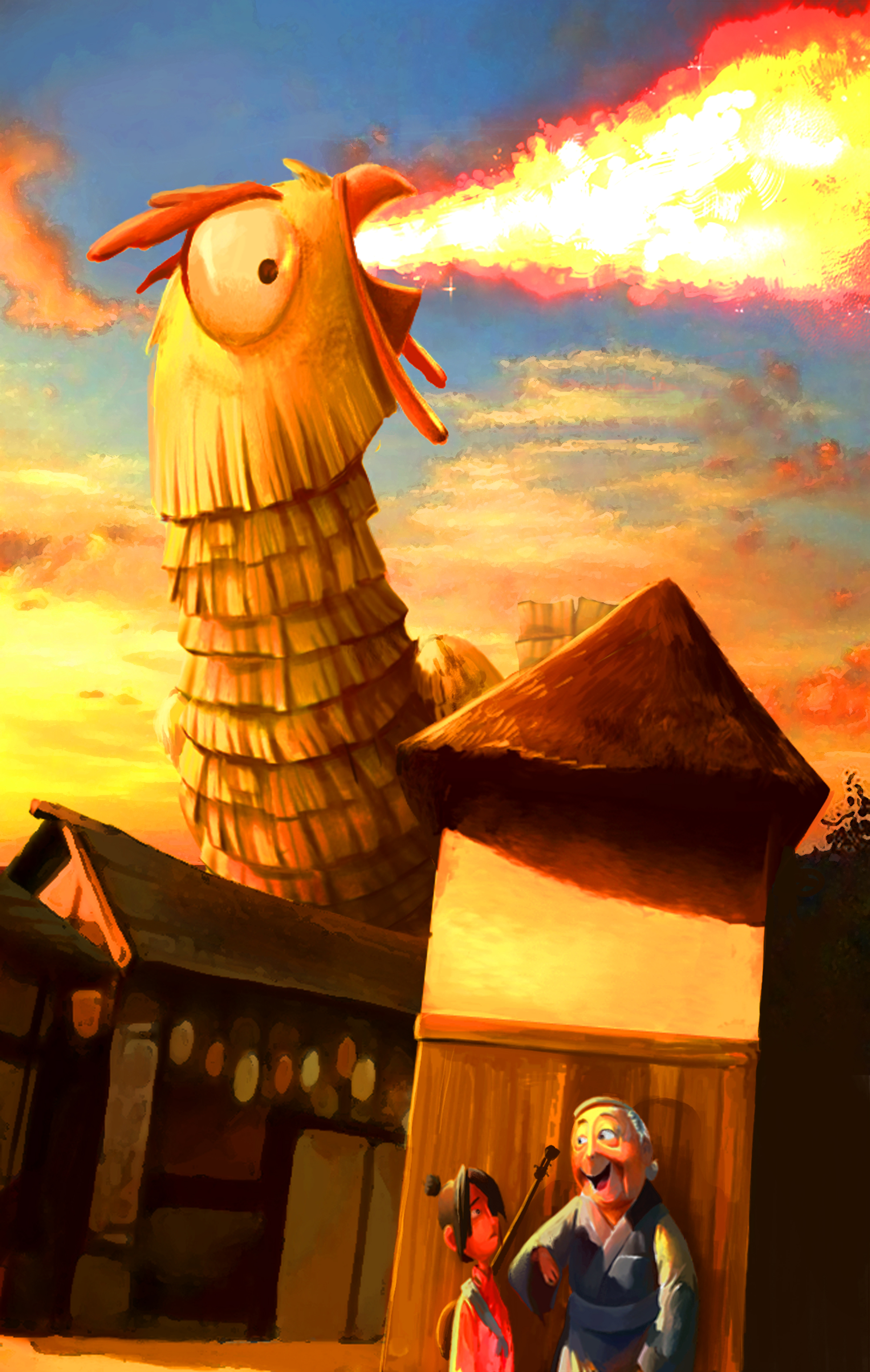 The fire breathing chicken!
Before starting of this critique I do have to admit that I have not seen the Movie Kubo.

It is a very striking piece of work with the massive fire spewing chicken drawing the attention from the thumb straight away. When looking upon it closer all the details can be seen. I absolutely adore the houses, the texture of the roofs and wood panels on the houses. What I admire the most is the warmth and the light in the picture. The eye if the chicken, the woman's face (with great expression I must say!) and the rooftops. The cool blue in the sky balances it all out and forces the focus of the picture down towards the chicken and the two characters at the bottom.

Overall: very nice and impression piece. It shows how much thought and detail you have put into it.


The Artist thought this was FAIR
2 out of 2 deviants thought this was fair.