I am a little late with the update but Inktober 2018 has begun!

What is Inktober?
If you want to join the Inktober challenge its nice to know what everything entails, something which I will try and make clear here. Inktober is a challenge where you make a daily drawing for a month with a prompt. The drawing itself needs to be made of ink of course!
The official rules are;
- Make a drawing with ink
- Post it online
- Hashtag it with
#Inktober
and
#Inktober2018
- Repeat everyday of October!
Pretty simple right?
Here is the list for easy access of the prompts!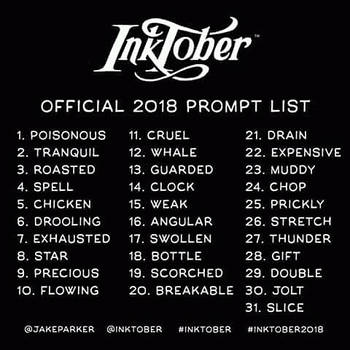 Feel free to enter here your works and look at what other people have made