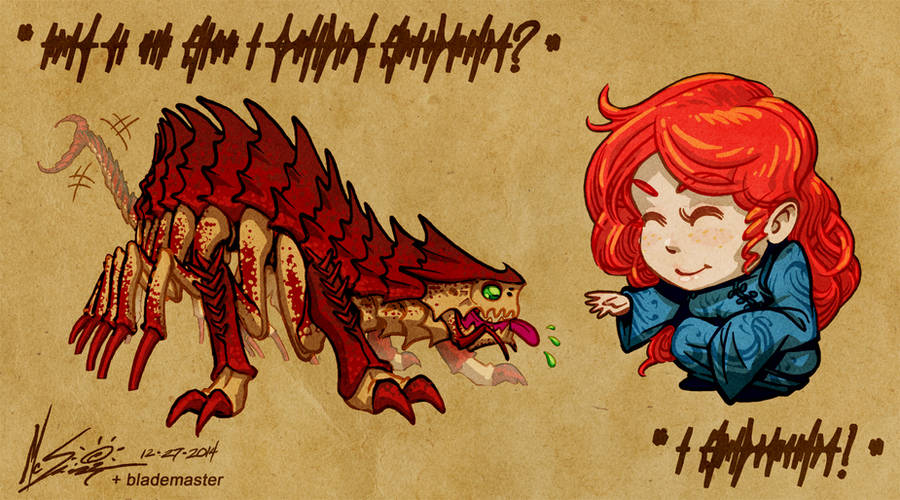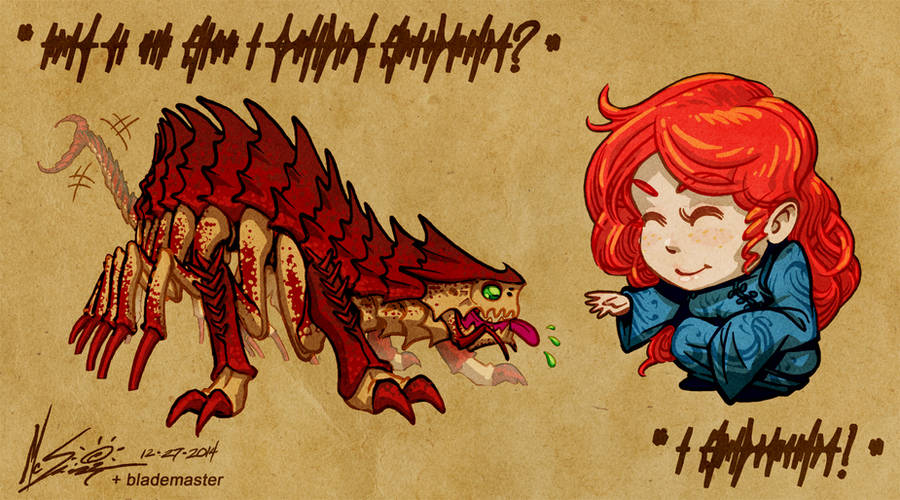 Watch
A fan over on 17th Shard
told a bad joke
. I translated it into Alethi script for your protection.
Don't take any of the details as canon, I didn't check much of anything when I did this. I'll probably hate it tomorrow.
-EDIT- Okay, a bit of explanation. It's a silly children's-style joke with a punny punchline, you can follow the link if you really want to read it. It helps a LOT if you've read Brandon Sanderson's
Stormlight Archives
, or remember this piece I posted a while ago for the latest novel:
Anyhow, back in the bad old dawn of days, I used to illustrate a LOT of this kinda joke for the "kid's activity" magazine
Club Z!
. I have a kinda traumatic nostalgia for it now, being my first steady job as an illustrator. And I actually enjoyed drawing mazes and some of the stories (occasionally those punchlines were damned challenging to sum up in a spot illustration. Shit got meta).
It was what it was, a long time ago. There's some examples deep in the archives here:
So when I read this joke, it was so perfectly awful, in the sense that it felt just like one of those kid's jokes. I was suddenly overwhelmed with an old familiar feeling, and I felt like indulging myself, so back into the abyss I went.
But I suppose I did so willingly, this time.

PS CS5.1 on 21UX