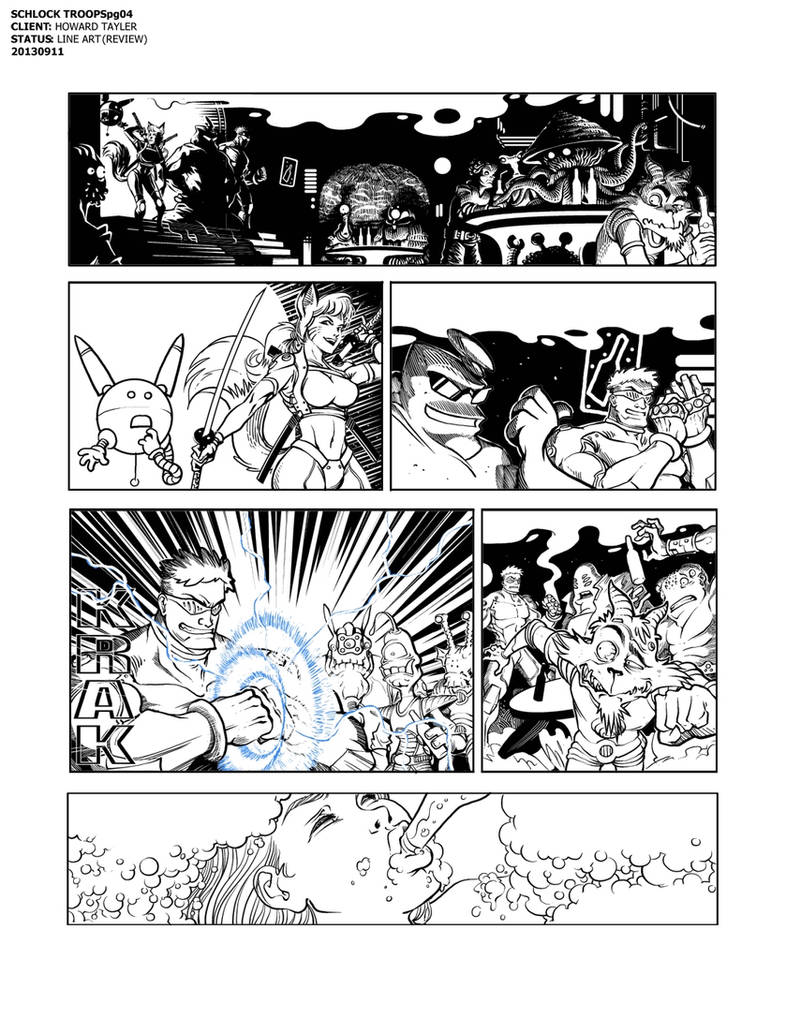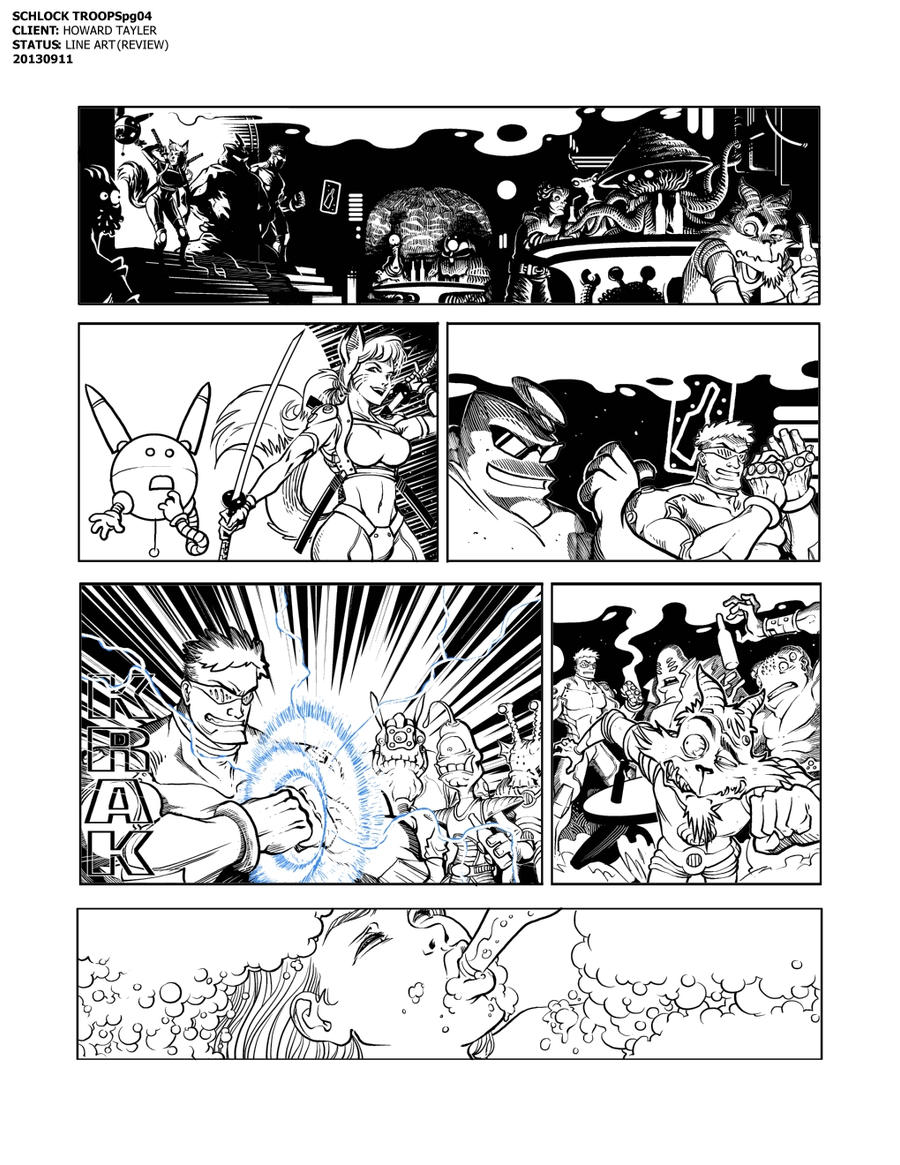 Watch
Page four of
SCHLOCK TROOPS!,
the backup comic I drew for Howard Tayler's
Schlock Mercenary.
It's an exclusive for
the print edition of volume 10, Longshorman of the Apocalypse
, written by Jim Zub and colored by Travis Walton.
We're in the midst of the story here, a parody of the main series as if it were an action-TV show (in the context of the actual comic, Schlock did sell his own TV rights early in the series). So the characters are exaggerated and there's an adorable mascot for no reason and the titular Schlock looks more like a gelatinous hero than his normal resemblance to a heavily-armed mobile poopy pile.
Being as this is a dramatization of the normal characters, I got a lot of free rein in terms of drawing style. I tried to mimic Howard's style for the bookend pages, and then drew it as I liked it for the rest of the story.
The blue lines are to show Travis that I'd specifically broken those lines out on their own Layer to let him do color holds. It's a nice advantage to working in digital media.
Drawn in Manga Studio 3EX on a Cintiq 21UX. ©2014 Tayler Corp.