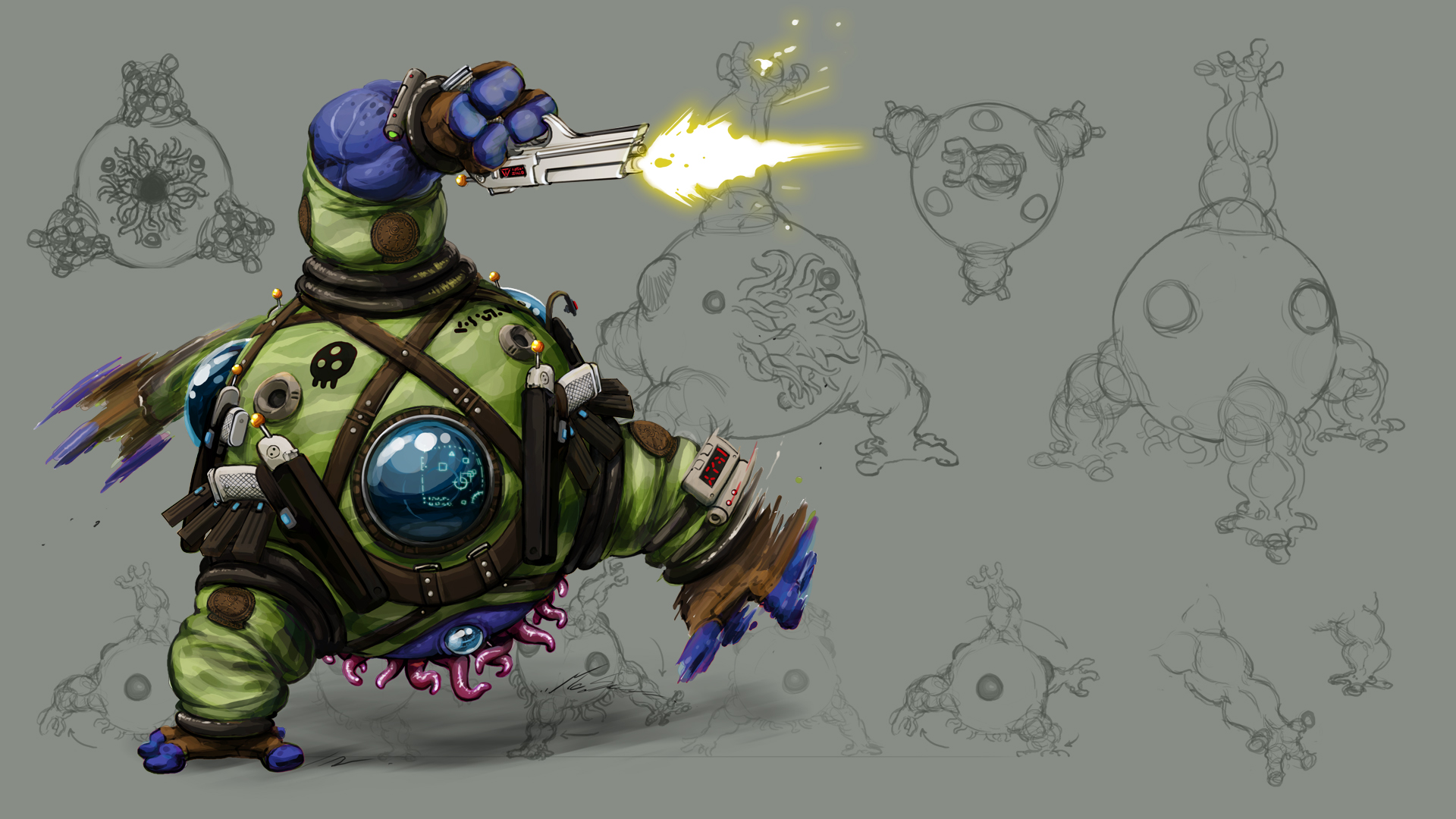 Watch
One of the things I love best about Howard Tayler's
Schlock Mercenary
is the endless variety of truly alien creatures that populate his universe. No forehead-makeup xenobiology here, his aliens are
alien
.
Illustrated about a year ago for the
Planet Mercenary Role-Playing Game
, the Queltro here is a little different than it appears in the book. I've overlaid the illustration with a bunch of draft sketches I did just to figure out how the heck this guy is formed. Even with reference imagery provided to show me, it was a bit of a challenge (and honestly I like doing breakdowns of Howard's aliens). Ultimately I ended up thinking of him a bit like a tetrahedron wrapped inside a sphere, with eyes on three faces and a mouth on the fourth. They're known for moving in a twisting, spinning motion that makes them hard to predict in action.
The icons and text on his uniform is pretty much make-em-up nonsense. Though I totally did use Yautja-style glyphs on his wrist-device.
Technically have three lightbulb logos hiding here, but since it's a repeating pattern it only really counts as one. Yeah, I'm still playing that game

Photoshop, Cintiq, the usual.