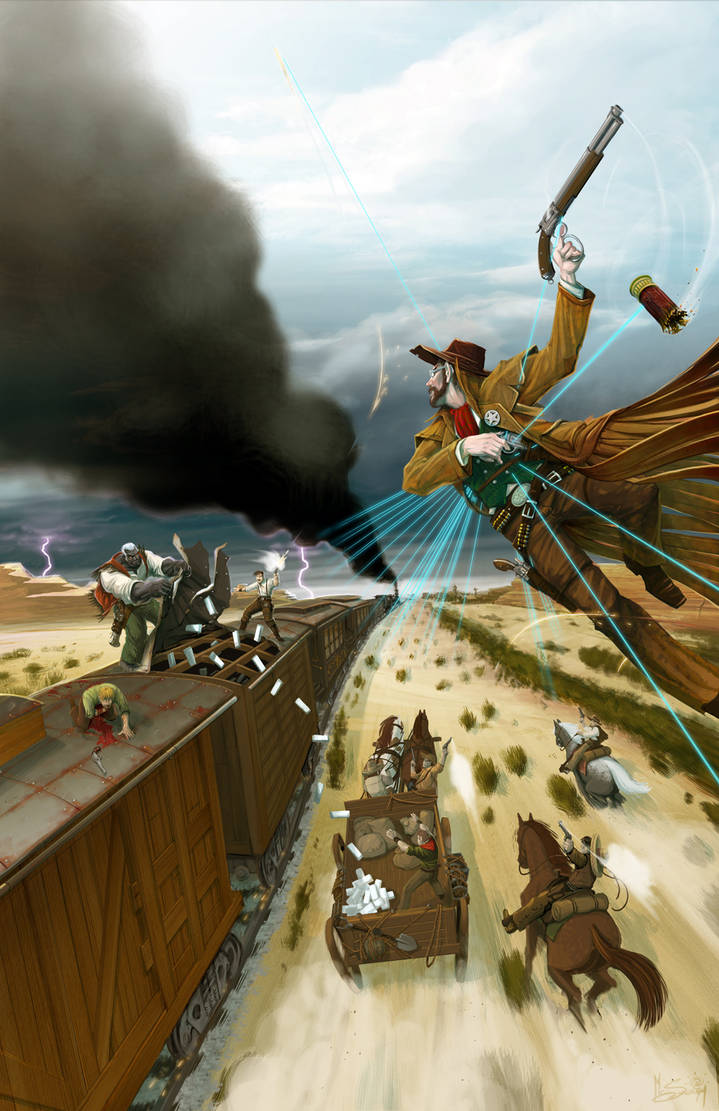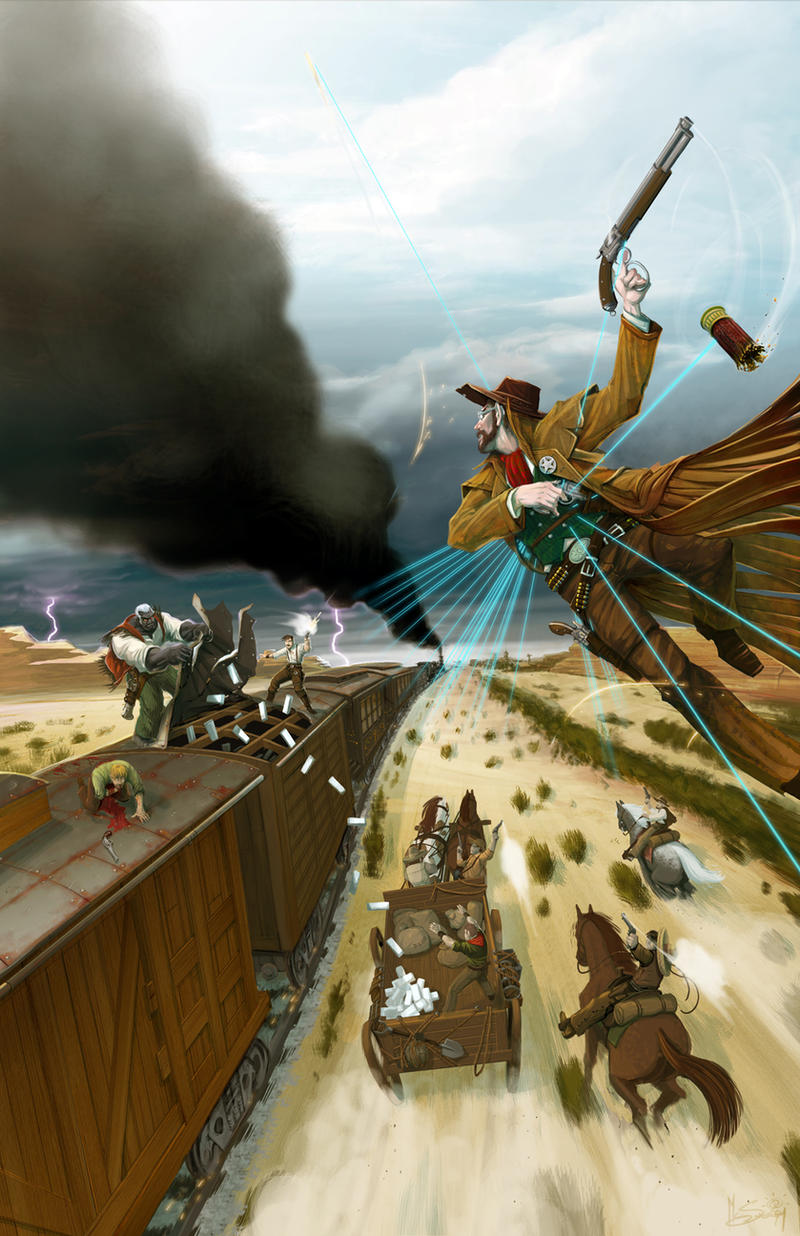 Watch
The cover to
the long-awaited Alloy of Law update for The Mistborn Adventure Game
, free of it's title elements. The book is available now from Crafty Games.
Man, this whole illustration was a struggle for me in so many ways, and I think it shows... I lost my way more than once. In one of those familiar twists of publishing, the book just hit the streets recently but I actually painted this cover back in 2012. So I'd like to hope I've improved since then... at least I know a little more now about composition, contrast and leaving enough bloody room for the title.
Anyhow, I like the parts that I like, and I'm working on being better at the things I did poorly. That's how I go.
Photoshop CS 5.1, Cintiq 21UX, ©2014 Crafty Games.