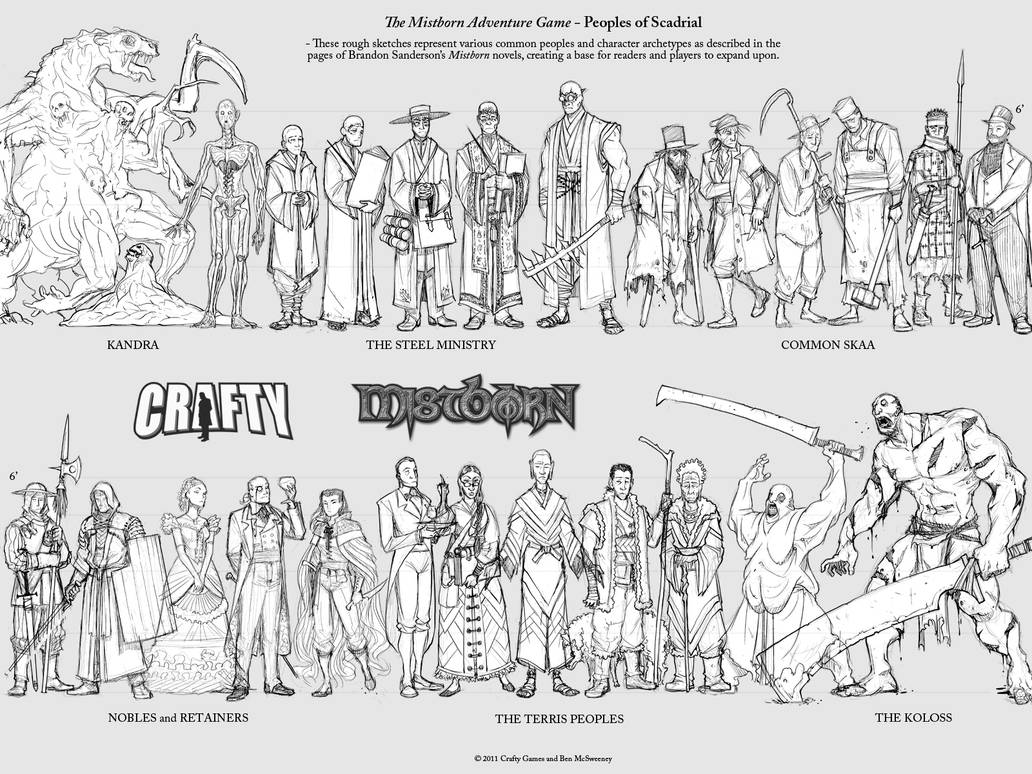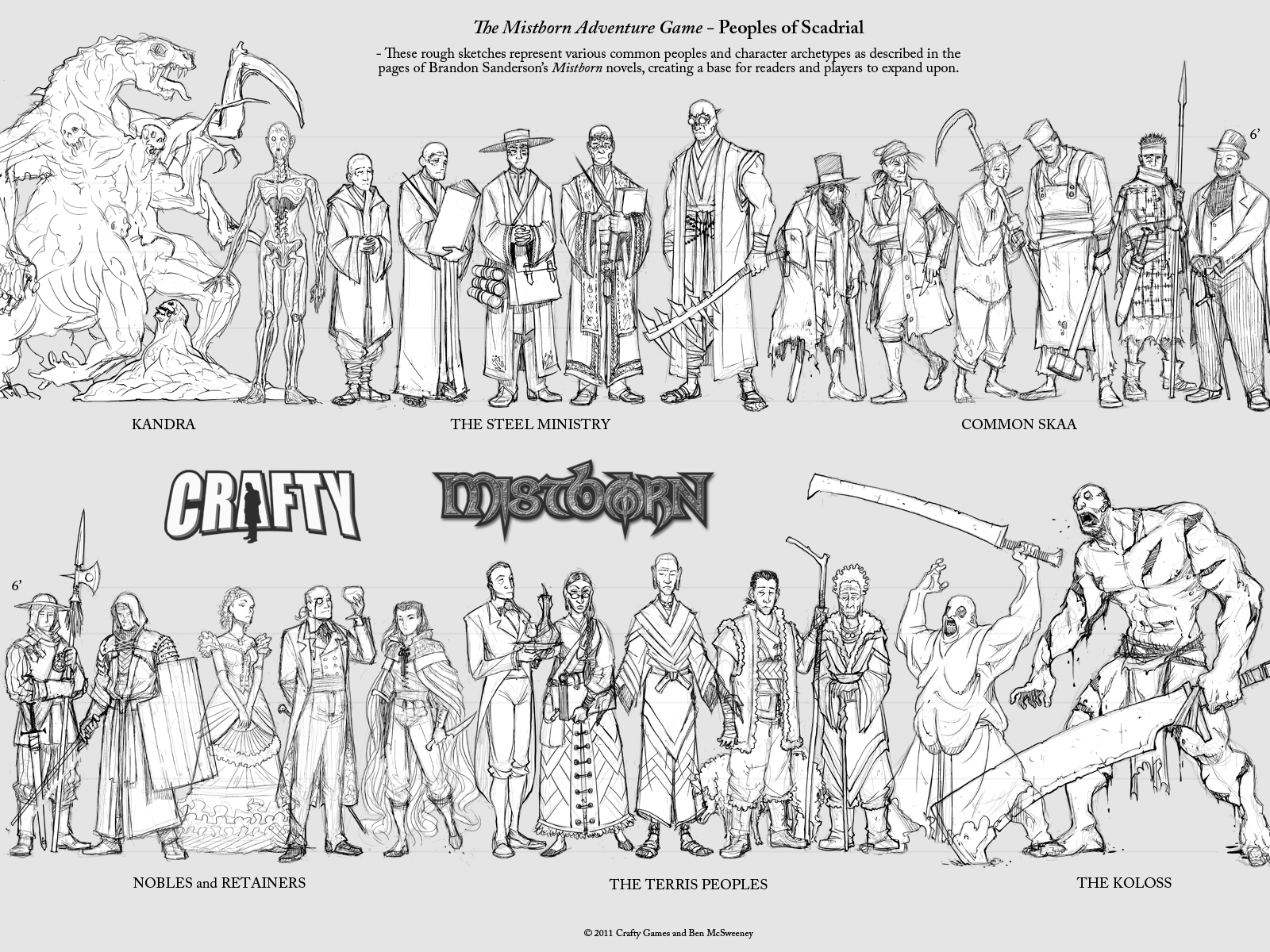 Rough drafts for nearly all the various character archetypes seen in
The Mistborn Adventure Game
, available at fine game stores and online retailers around the world.
I finally nailed the definitive Koloss with these designs. And it was here that we developed the monsterwraith, the result of a normally placid mistwraith absorbing the corpse of a koloss, and thereby gaining power and aggression without awareness. Such are the stuff of skaa nightmares. I ended up designing a much better version of the Inquisitor's glass-bladed axe, but that generic version still made it to the final. Most of these rough designs were changed very little from here to final cleanup, it helped a lot that I was able to discuss directly with Brandon details like the inspirations for Luthadel fashion and the state of the textile industry in the Empire. That saved a lot of revision time on the back end.
If you're wondering at the draw-through you see between various characters, it's because each of these were illustrated on separate Layers, effectively making 30 or so single-character spots, rather than six groups. In the final publishing they ended up being composed individually and larger than I had originally expected, but it worked out all right as I'd put in a lot of fiddly detail at high resolution.
Everyone's more or less to scale with each other, there's a faint line that marks 6' as a common base. In retrospect I don't know that the Terris people as a rule are naturally taller than everyone else on Scadrial, but it's something you can work around as needed.
If you happen to run your display at 1600x1200 then it makes a nice wallpaper. Drawn on the Cintiq in Manga Studio EX v.3 back in early 2011.