Hey Everyone,
First off, a HUGE thank you to everyone who participated, whether it was by entering the contest, voting, or just getting the word out. We had an incredible turnout for this contest.
So, now that the voting is over and points have been tallied, the following results will be passed on to the Inkscape developers to choose a winner.
Here are the results:
1 -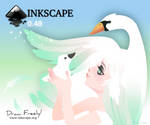 - 26 votes
2 -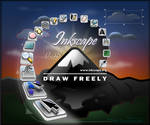 - 16 votes
3 -
- 11 votes
When the developers are done voting, the results will be posted and the authors of the above will be contacted.
Thanks again everyone and we'll be back with an update in a few days!