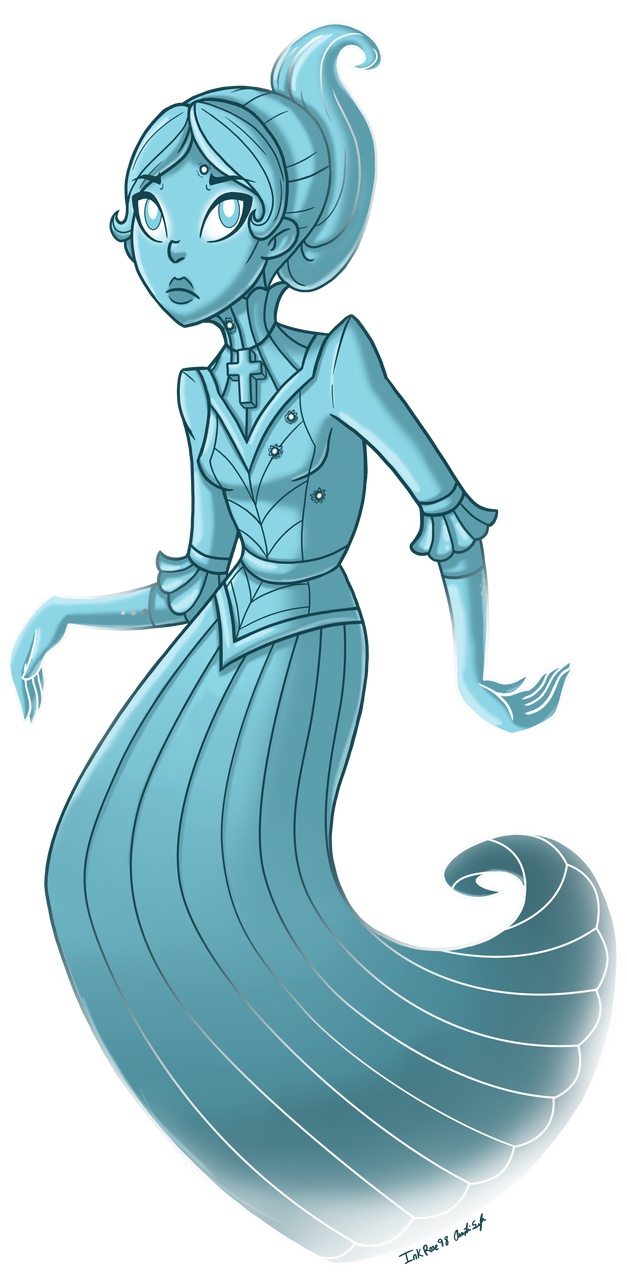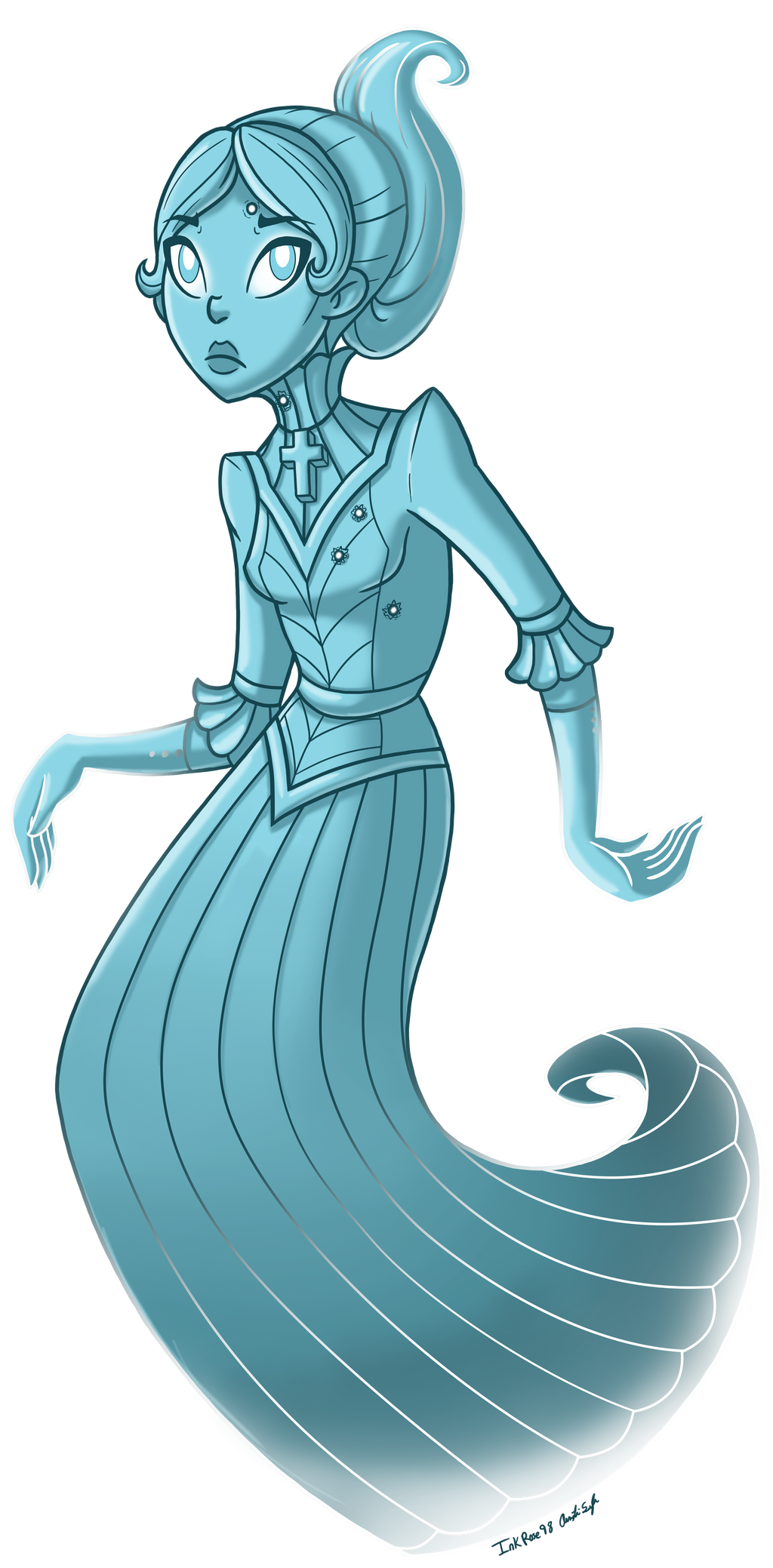 In life, Eleanor Faraday was a well-known paranormal investigator and "tamer" of spirits. She would frequently travel from haunted area after area in search of poltergeists to guide to the afterlife.
Her career started in the late 1800s, when she was only a young teenager. It was discovered that she had an uncanny ability to communicate with the supernatural like those in her home city of New York had ever seen. Her parents (who were immigrants from England), encouraged her in her exploits at first, but when things started to get dangerous (namely an incident involving a haunted knife), they started to grow weary of the idea, eventually deciding to ban her from the concept altogether.
Luckily, her adventures had caught the eye of a dashing young lad named Edward, who was the son of a famous world-wide explorer. The two courted for a while and eventually got married. It was then that, since Eleanor was no longer under her parent's thumbs, she and him both burst back onto the supernatural scene, going on wild (and simultaneously scary) expeditions to foreign lands, where they would confront specters of ages past and bring their long-waiting ancient souls to rest, while simultaneously acting as missionaries. The couple made the papers year after year, as well as became the talk of the town in small villages that had been haunted for decades.
It was a wonderful and fulfilling life for Eleanor... until the visit to Washington.
Something went horribly wrong when Eleanor and Edward tried to calm a restless poltergeist. Whether it was due to the spirit being incredibly powerful, or Eleanor or her husband using occult objects rather than holy ones, it ended up with her being possessed by the spirit. In a fit of rage, the spirit, through her body, began to viciously attack Edward to the point of death. In self defense, he shot his wife five times, as it seemed the spirit would not quit, even when the host body was dying. Finally, she stopped, and slumped to the ground as the spirit left her and Edward fled the scene in horror.

Now she was one of them. One of the creatures she'd been studying for years. Was it a curse or a blessing in disguise?

In any case, Eleanor was understandably very distraught. Edward tried helping her to move on to the afterlife, but for some reason it never worked. He tried everything. At first, he admitted that he was hesitating, because he wanted her to stay with him longer. But then he tried again with renewed vigor, not wanting her to have to stay in such a state for so long. Still, she was not able to pass on. For years she wandered the outskirts of the lake.
Sometimes Edward would visit. They were never able to talk for very long, as it was too much for them to handle. Instead, Eleanor started to stay within the battered house she'd died in, and Edward would stand outside, telling her about what had been happening in his life. One day, he didn't say anything to her, but instead brought another woman, who he had taken to the lake for a date. As years past, he brought children. And then grandchildren. Eleanor watched it all from that house. And then she watched Edward limp up to the house with a faint smile gracing his wrinkled face. He asked her if she was there. She didn't say anything at first. Then she showed herself to him. He nodded with tears in his eyes.
"I wanted to see you one last time. I do not know if we will ever see another again once I am up there. So... thank you. Thank you for staying here for me."
Edward passed away that night, and was buried near the lake where he'd always stood. His was a peaceful death, and thus he never became a ghost, but his spirit left for the afterlife.

Eleanor was alone. She was sadder than she'd ever been before, which led her to becoming a poltergeist.
She was known as the lake's Singing Siren ghost, and eventually became somewhat of an urban legend. Rumors of a spectre in an old looking dress singing mournful tunes over the lake's waves spread quickly. Many came to investigate, some catching blurry footage, but she was written off by the world as a hoax, just as almost all ghost sightings at that point.
It was only the visit of Christopher that was able to change her back to her previous self. It was then she realized the purpose she still needed to fulfill.
Training up her successor.



More coming soon...

COMMENTS ARE APPRECIATED!