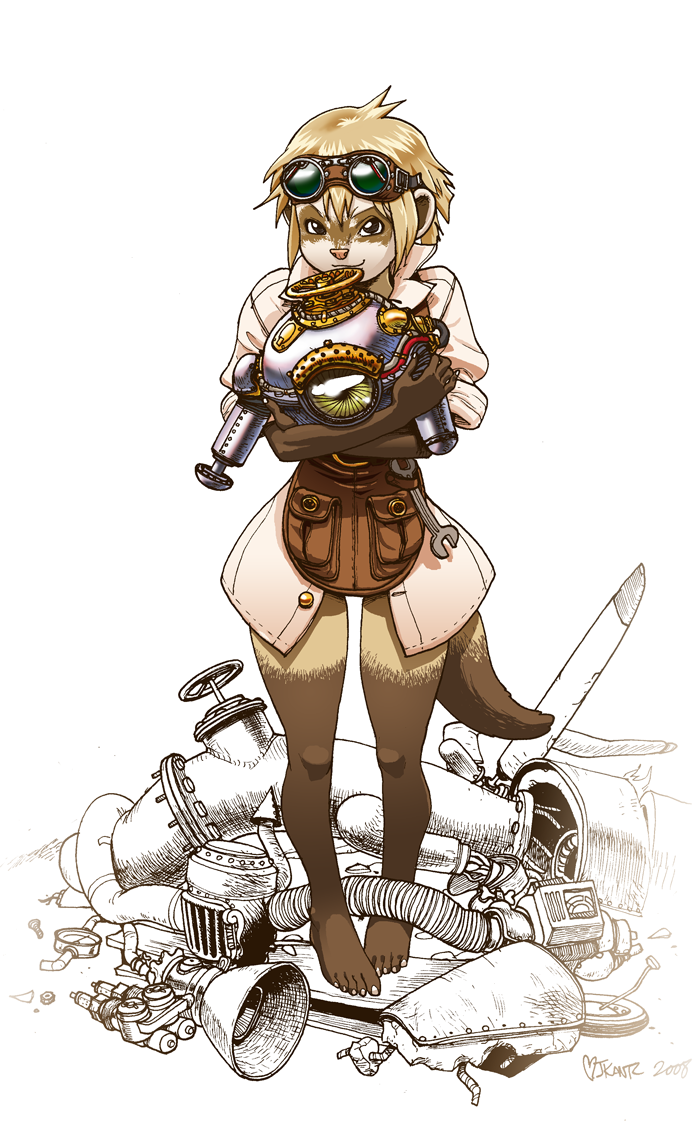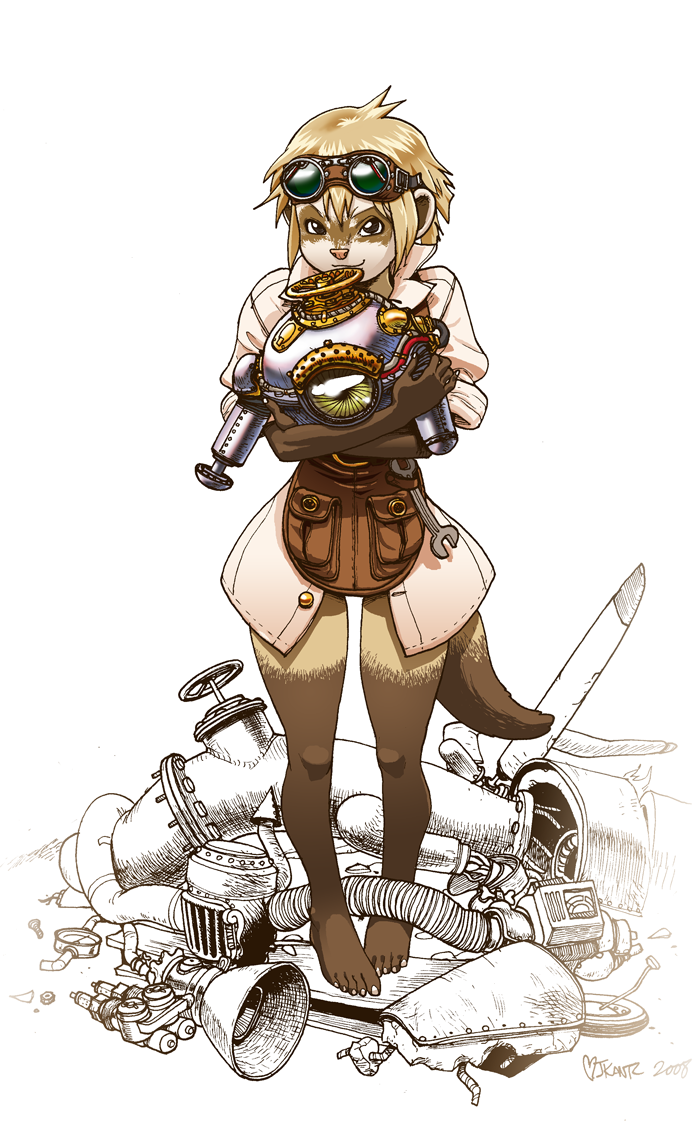 aaaaaand Done. It's been a long time since I've colored anything and I can tell that I'm going to have to practice for a while to get better.

"Hodge" is a tentative name (not my character, though I was asked to do all of the design work), based on John "Let's use my ferret to steal that diamond" Hodgman's work. I think it's fitting.

The mechanical eye thingy is her friend.