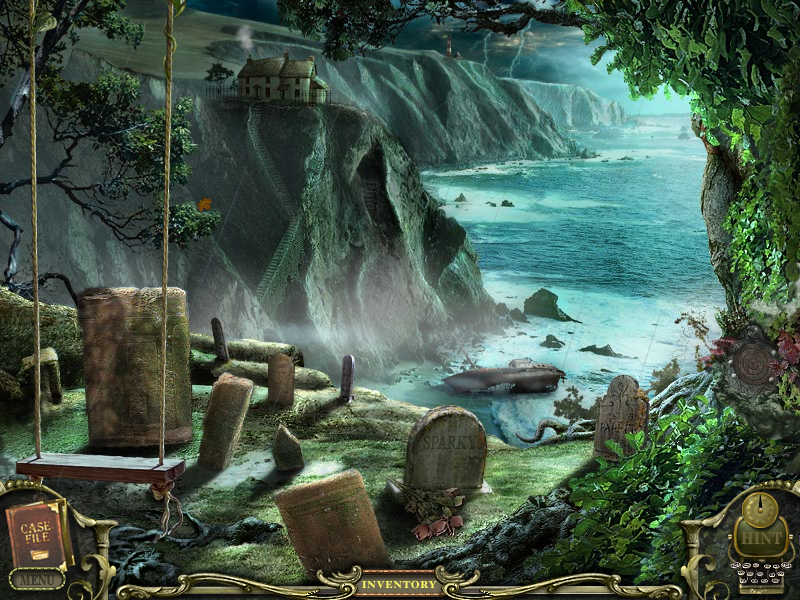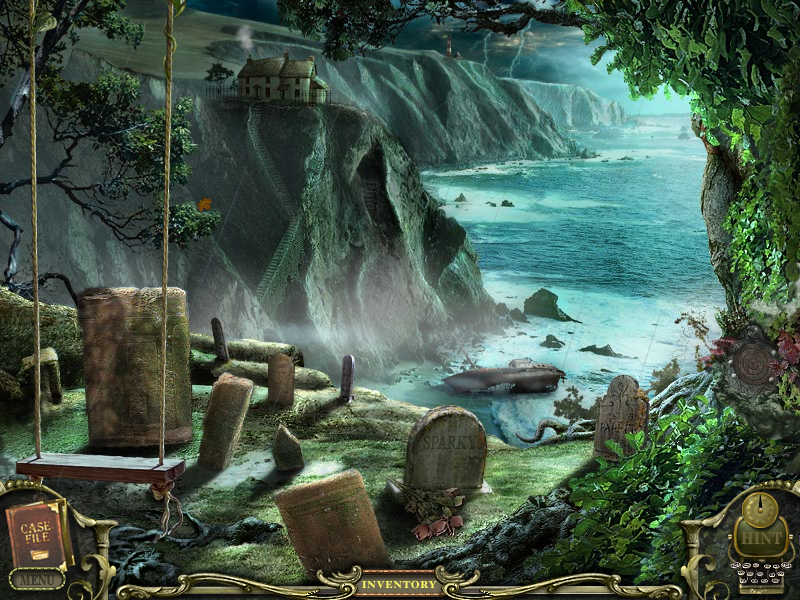 Watch
The Mystery Case Files series is so very well designed in places that I took some screen captures for your viewing pleasure. Download the games yourself at Big Fish Games.

A swing? in the cemetery? Like, who would like to go on a swing in a cemetery, like:

"- Hey Charlotte, let's go to the swing!
- Where?
- In the graveyard!
- Swing in the middle of a cemetery? middle of dead people, Gwen?
- Yup
- ....... nope."

I know I wouldn't like to go into this swing, at least if it was in the garden....
And look, there's a gravestone in the middle, so you need to go slow... who the heck want to go slow in an swing?

Now, a nice swing in MCF:Ravenhearst arc should be the one you take in the path to the lighthouse, where the rope is almost ripped, so you swing and fall in the river. AWWWWSOME! (Unless the river is not deep so you fall with you face in the land)
Reply
The only area to appear twice, (I think it was also in the original ravenhearst)
Also Sparky? Who thought giving Charles a dog was a good idea?
Reply

Well it was also in Escape from Ravenhearst where you dig your own grave falling into Charles' trap...
Reply