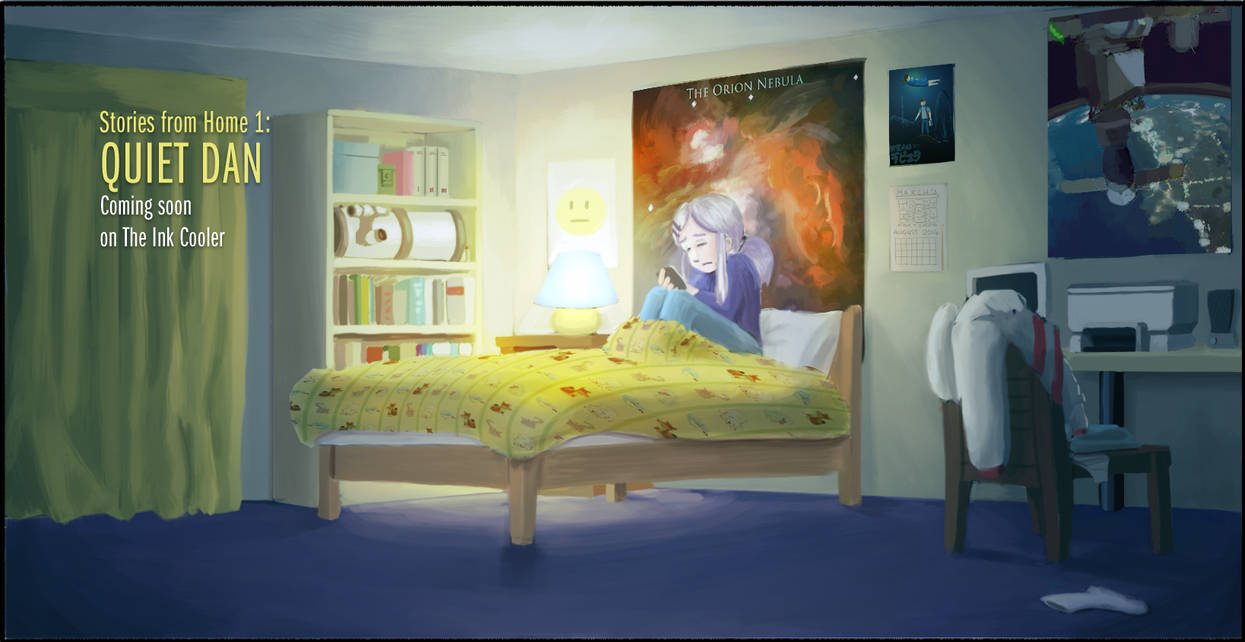 I'm racing to cut through the last of the production rush before our website is done (We've only got about 30 days until it's ready) - aaaand I've spent 3 days working on a single page, worse still, it's still not finished. I suppose the moral here is save and save often.
You never know when your graphics editor is going to give up the ghost and put you a day behind. Oh yeah, Don't panic either!

But anyway, in 30 days I'll be plastering up the URL to our webcomic, Stories from Home.
Hope that you'll check it out when it's up!