Two-panel comic challenge! (& sketch-trade winner)
Alright everyone! Time to get your pens ready for the next

challenge!
Everyone loves comics but how difficult is it to tell a story with images?
I want you inkers to think up of a scene that really engages your audience. You are to do it in 20 minutes and with only two panels.
Who here hasn't seen 'The Shining' by Stephen King? If you haven't - watch it. This scene was made famous by
Jack Nicholson, the actor.
I quickly combined two images from that scene and made it a comic!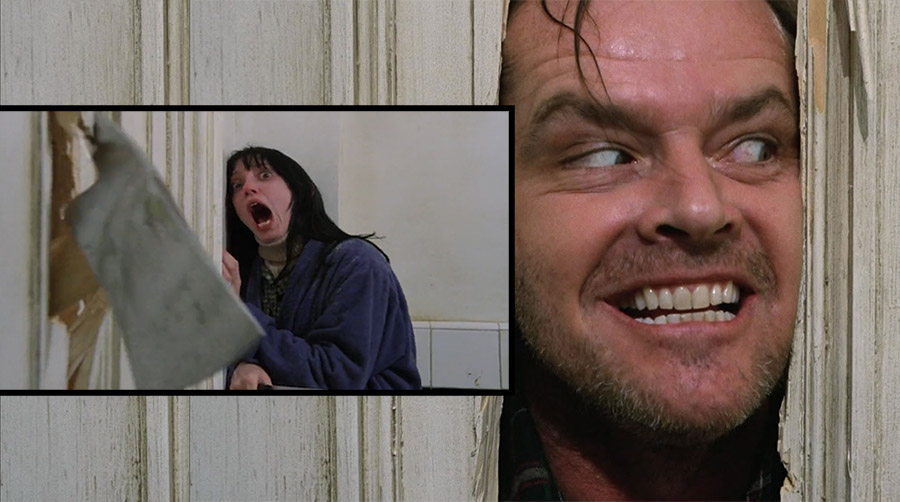 If you are out of original ideas feel free to utilise scenes from your favourite film and reconstruct it into two panels. Try to do it in twenty minutes.
Think about your composition!!
Always do some warm-ups before you dig in - like this!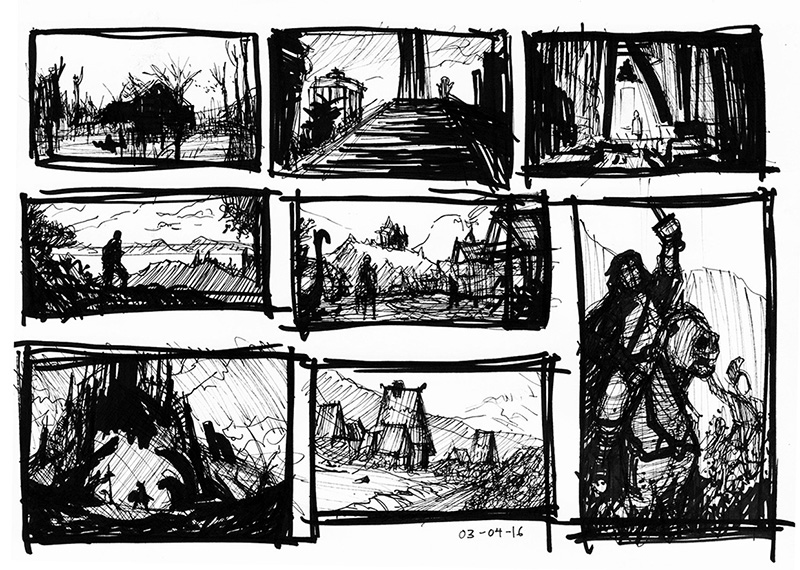 Compliments to the amazing artists at ArtStation.com for the images.
Here's one I did at work during break.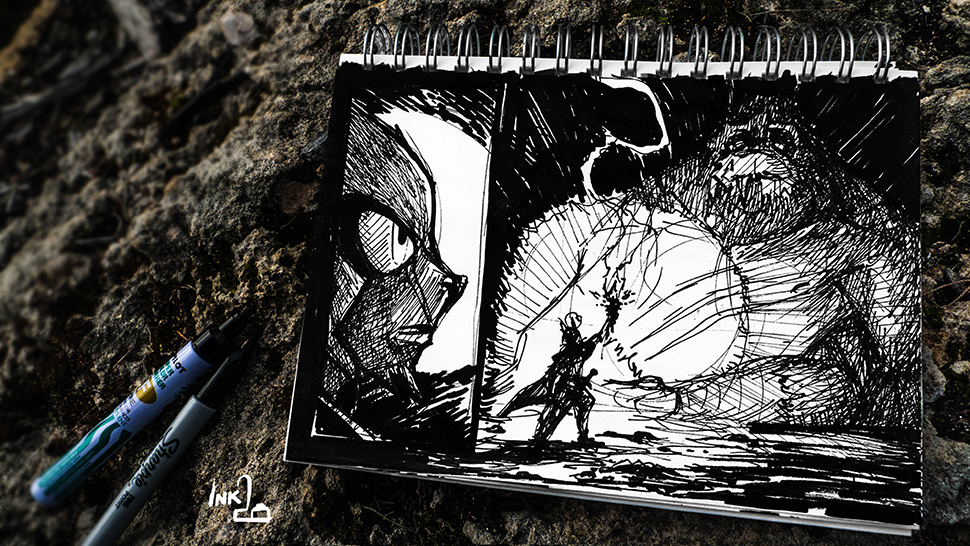 Now you try!

The deadline for this challenge is in two weeks - Sunday, 15th May 2016.
The winner will receive a free sketch from me of their character or a character of their choosing to be featured in action sequence via two panel comic!
Good luck and keep those creative juices rolling!
Sketch-trade winner of Starfox challenge!
First and foremost a big thanks to all of the ink-twenty participants to the Starfox challenge - giving it a go is a huge achievement in itself so give yourselves a pat on the back for taking initiative!
Participants of the challenge have submitted the following: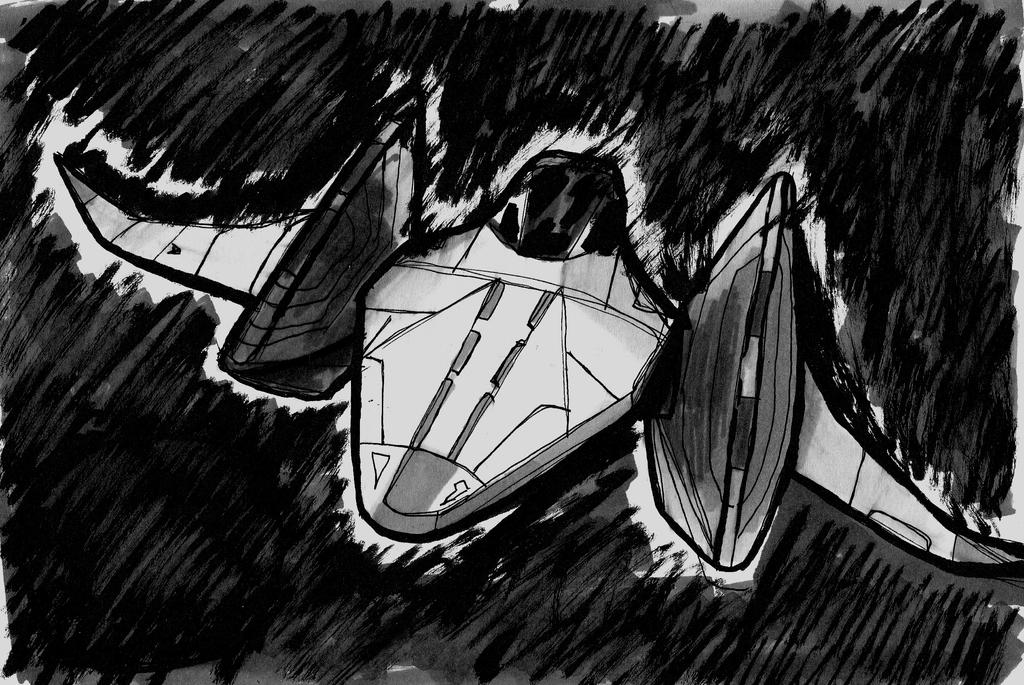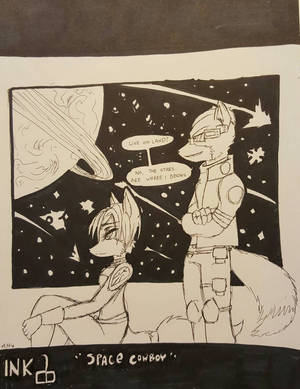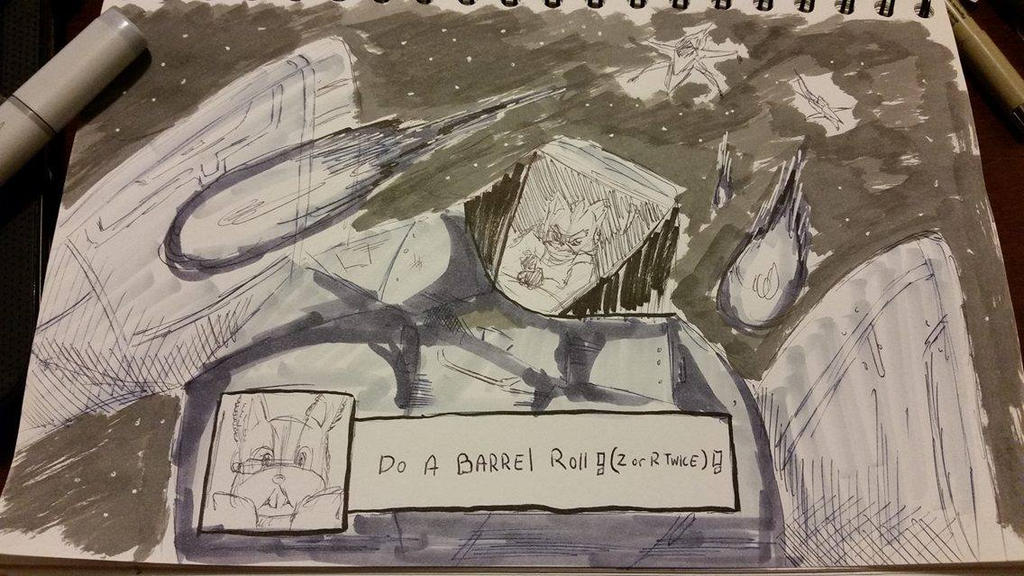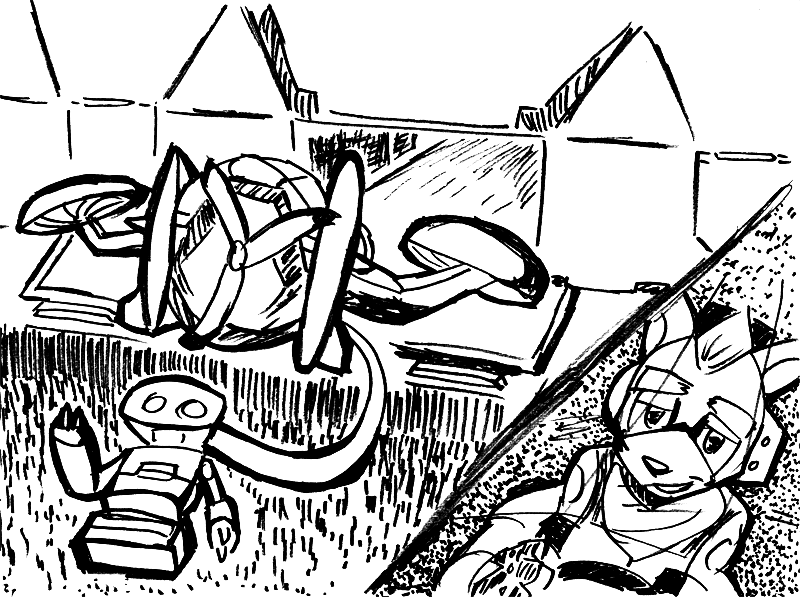 All of you guys have done a great job! But a winner has to be decided and I have made my decision.



you have won yourself a sketch trade with me!



You have not only drawn one of the Starfox characters in action but the way you compose your piece was clear in mind on the concept.

Well done! Do message me here or by note on what you'd like my to sketch in 20 minutes. Perhaps a cartoon character running away with a sandwich or something, please be very specific! It'd make life easier.



In return (as extra practice for you, how about drawing my character Ashworth in any of these poses?



Looking forward to your trade.