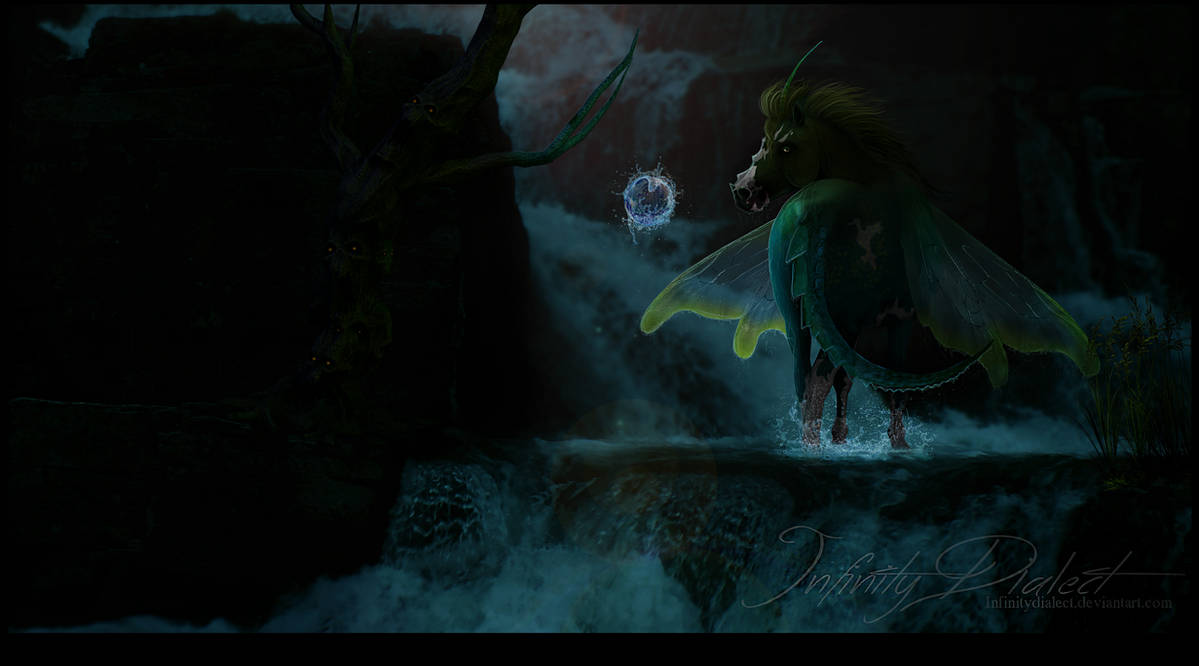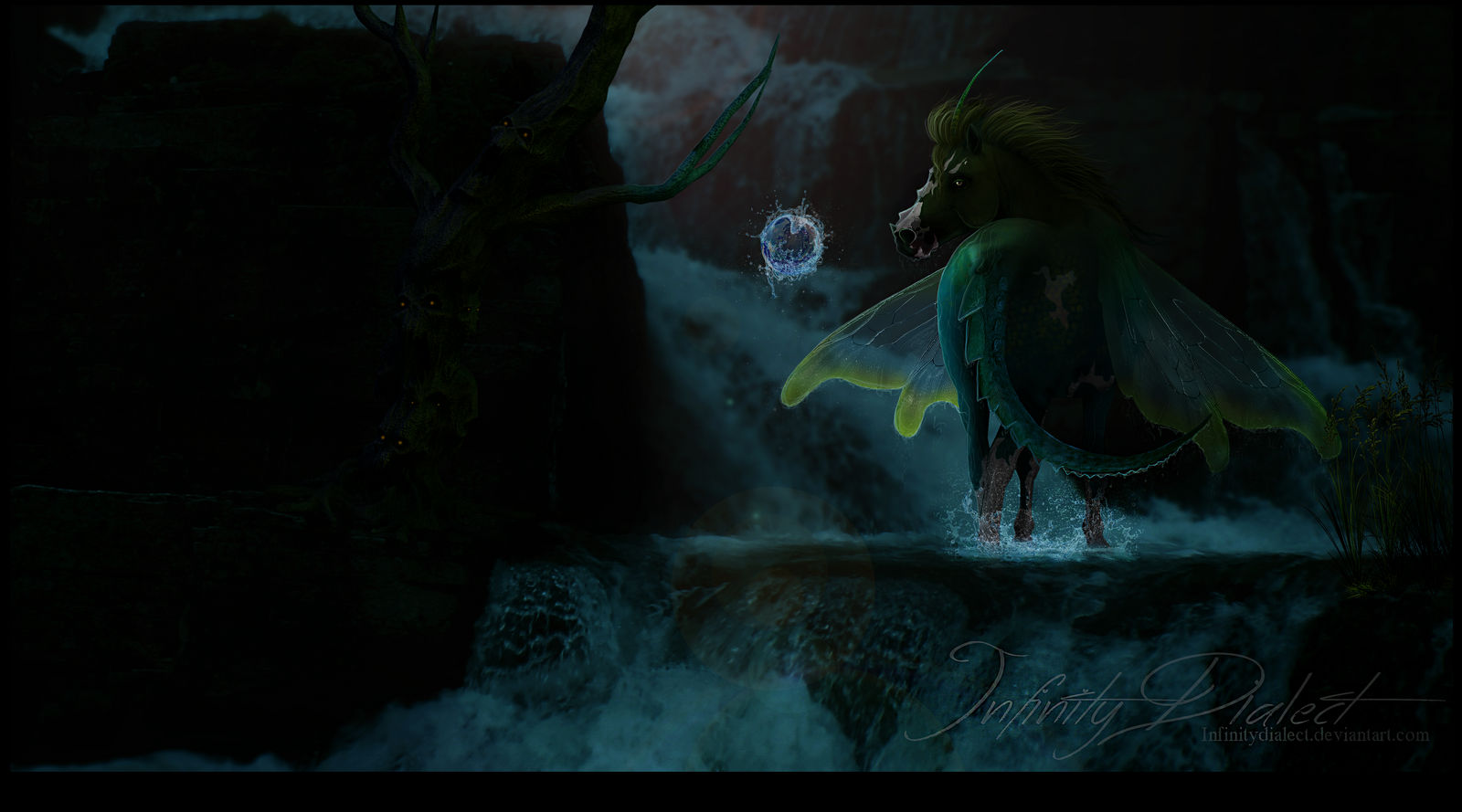 Watch
FULL VIEW PLEASE!
Boy I was shaped for the fury.
Now I pay the price
Of the human race's vice.
And I was promised
The glorious ending of a knight.

But the crown is out of sight. . .
- WoodKidArtist Comments
My my my oh my. This was challenging to say the least and it really pushed me past my limits, which is great!

This is

dragonfly character (reference can be seen here:
)

This project took roughly 15 hours to complete and was a delight for my senses. The colors and the water theme was wonderful to play around with and I especially love the little water entity and I had a ton of fun with that evil tree in the corner.
Obviously since this project challenged my skills, not everything is as perfect and I wished it would come out, but overall I am pretty happy with the outcome and I just hope Blue likes it!

This gift has been LONG overdue and I thank my lovely friend for having the patience and understanding.

Enjoy!
C R E D I T S
Horse:
Miniature Arabian - Welsh Pony
Background:
Waterfall Norway
Tail:
Dead Critter 54
Wings:
Silver Wings
Water Splashes:
agua png
Grass:
Grass 10
Tree:
Spooky Tree 05 PNG Stock
Globe:
Glassy Orb 3
The rest was done by me.
Thank you to all of the stock providers and those of you who take the time to view & comment on my work!

Cheers!

Reply

Excellent work.

Reply

This is so amazing! Totally love seeing your art!
Reply

This is so beautiful! & very creative, too! I really do love everything about this! c:
Reply

Thank you so much! This looks wonderful! I love everything about it <3 i love the water sprite!, all around thank you so much for doing this, I really do love it <3
Reply

Ahhh I'm so glad! Thank you so much for the wonderful challenge, I look forward to creating some more for you in the future Blue! <3 <3
Reply

This is quite a difficult character to do by the looks of it, but you did such a fantastic job! I adore that tail and the colours of it, it looks fantastic! Well done

Reply